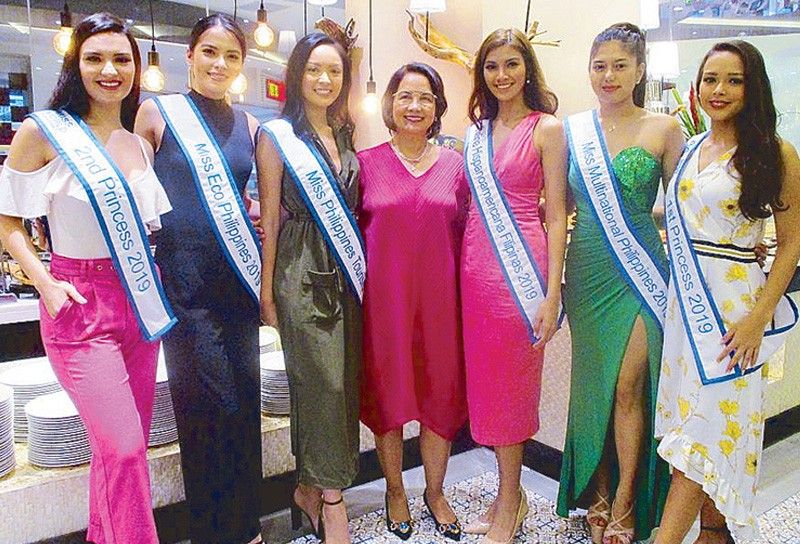 2019 Misses World Philippines celebrate Pinoy cuisine
MANILA, Philippines – 2019 Miss World Philippines beauties led by Reina Hispanoamericana Filipinas and Miss Cabalen Katrina Llegado (photo, third from right) celebrated Filipino cuisine at Cabalen Plus in Robinsons Galleria on Cabalen's 33rd anniversary hosted by founder and CEO Maritel Nievera (photo, center) on Sep. 27.
With Llegado were, from left, First Princess Casie Banks, Miss Eco Philippines Kelley Day, Miss Philippines Tourism Glyssa Perez, Miss Multinational Philippines Isabelle de Leon and Second Princess Shannon Kerver.
Regarded as the Queen of Buffets, Nievera was the recipient of Asia Pacific Entrepreneurship Award in 2017.