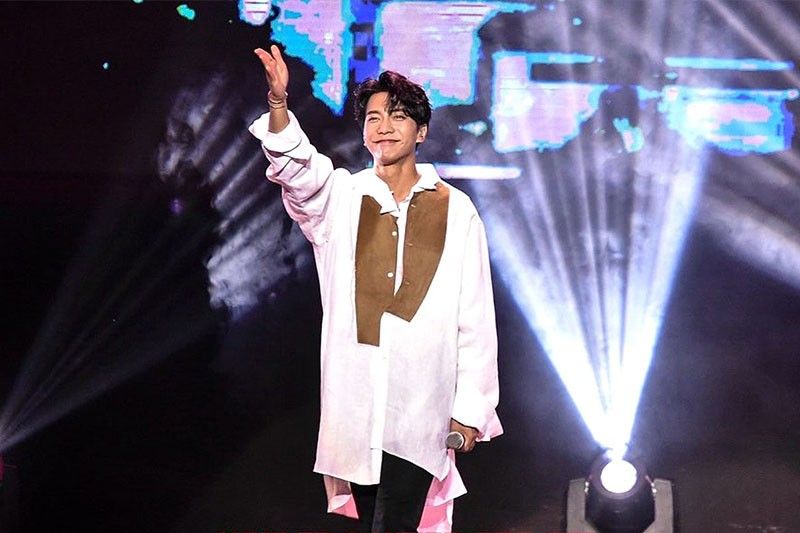 Seung Gi performed, played games and joked around with the audience at his first-ever Manila fan meet last Saturday at the New Frontier Theater in Cubao. The meet and greet was organized by CDM Entertainment and ABS-CBN Events, which have joined the fan meet trend by bringing in some of the lead stars of the Korean drama titles the network giant has bought for airing. ­
Photos courtesy of New Frontier Theater, Araneta City
What Lee Seung Gi brought home from Phl visit
MANILA, Philippines — When K-drama superstar Lee Seung Gi arrived in Manila last Friday, Oct. 11, the first order of the day was a taste of the local culture. So, on the Vagabond lead star's first night on his first-time ever to the Philippines, he and his 13-member entourage had Cebu-style lechon at Rico's.
In an interview early Saturday, Oct. 12, the 32-year-old actor also asked for recommendations on what he should bring home to Korea. He was advised to find a miniature jeepney souvenir. A source from the production, however, said he wasn't able to buy any "pasalubong" because he and his team had to fly out early Sunday morning.
Seung Gi still did bring home something special: That is, memories — loads of it! — with Filipino fans during his first-ever Manila fan meeting, mounted by CDM Entertainment and ABS-CBN Events, last Saturday night at the New Frontier Theater in Araneta City.
And who would ever forget when one fan came in a wedding dress!
"I didn't know today was my wedding day!" the Korean star joked.
The fan meet, tickets to which were priced P4,000 to P9,500, was the first leg of an Asian tour dubbed the Vagabond Voyage after his ongoing hit series on Netflix.
Asked how it felt to be in the Philippines for the first time, he said, "The first memory is really just the perfect memory. I'm so happy to finally meet my Filipino fans."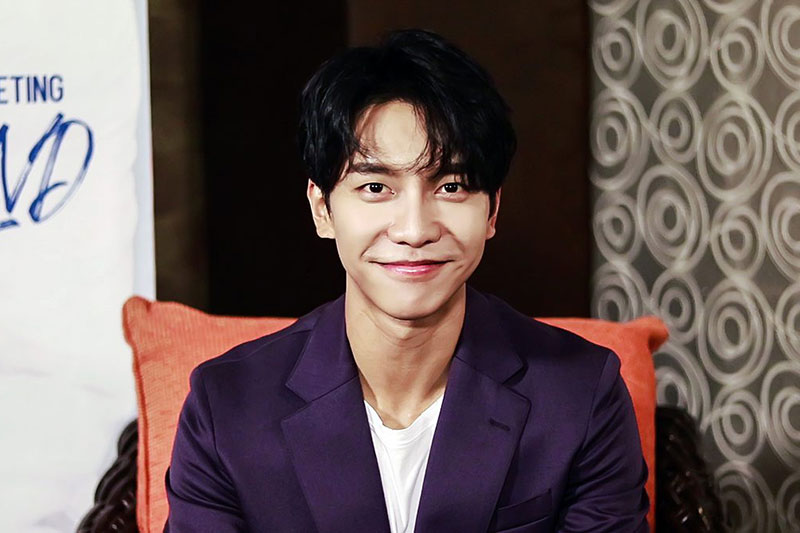 During the two-part fan encounter, South Korea's "Triple Threat Entertainer" (dubbed as such because of his acting, singing and hosting skills) performed his old songs, showing strong vocal chops, to remind fans that long before he got into K-dramas, he was a singer first.
He also had a Q&A about his career and life, such as his dog Perro, recent awards, as well as TV projects where he got to show his both comedic and dramatic sides, including his latest — the children's reality show Little Forest and the action-packed Vagabond. Nevertheless, fans already knew many of these details by heart.
On doing comedy and drama acting, Seung Gi said: "There's no such thing as easy acting. But I think comedy is more challenging because you have to be able to click with your co-stars to pull it off."
During the second part of the fan meet, he played games like sipa, gave away actual clothes he wore on Vagabond as prizes, prepared a "lunchbox" and fed kimbap to one lucky Airen.
Airen, a Chinese term for "beloved," is how Seung Gi has chosen to address his fans.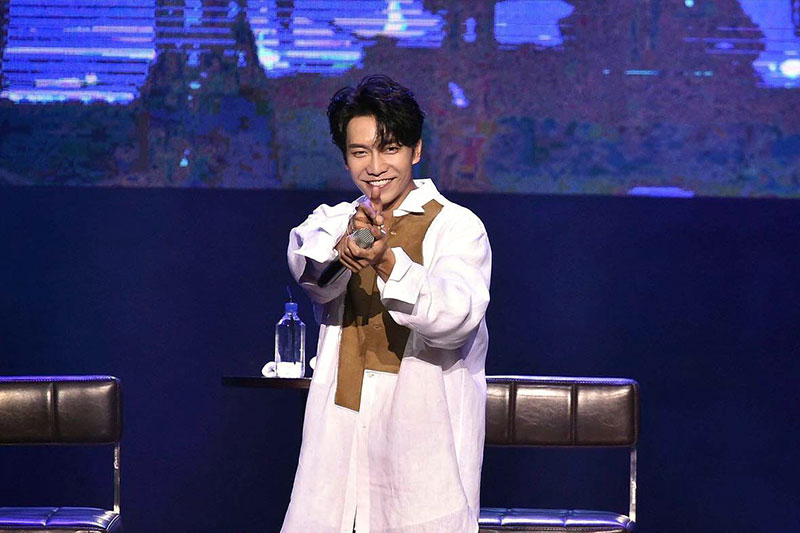 During the media interview, he talked more about his Filipino Airens, saying that he's aware some of them travel all the way to his other fan meets overseas just to support him.
When asked whether he considers himself more of a singer or an actor, he said, "I think, I'm a person who focuses on the present and pours everything that I have on that current project, and that happens to be Vagabond as of now."
At the fan meet, this "focus on the present" was apparent when he said, "I think I'm happiest when I'm singing for you guys."
He also promised to write a song about the love he's receiving from his fans in his "still-in-planning" album.
"The album has not been structured properly yet, it's still in planning. But if I were to write a song for the fans, it would really be to (reveal) how I am, as of now. To let them know how I have been doing," he told the press. "Because the thing that I just want to say to fans is gratefulness, a lot of gratefulness. So, I would rather pour that energy to creating an album and giving them songs that they like."
Meanwhile, the Airen Philippines fan club, which claims to have almost 2,000 members nationwide, spared no expense in preparing gifts for the actor, his mother and manager. There was a pricey watch, shoes, a dessert buffet spread and fancy floral arrangements set up to make the actor and his entourage truly experience Filipino love and hospitality, a source told The STAR. They also surprised their idol with a song video during the event.
When asked about his accomplishments so far, including being a mainstay of the Forbes Korea power celebrity list since 2010, Seung Gi suggested as much that the fan appreciation held more meaning for him. "My job is being an entertainer. To be honest, while it's a great honor to be on these lists, to be given these awards, I don't put a lot of sentiments into it. I'm very thankful that a lot of fans love me for who I am and I will cherish it for a long time."
Seung Gi was the third Korean star after Encounter's Park Bo Gum and Weightlifting Fairy's Lee Sung Kyoung that ABS-CBN Events has had brought to Manila with local partners.
ABS-CBN Events has joined the fan meet trend by flying in some of the lead stars of the Korean drama titles the network giant has bought for airing. ABS-CBN had already aired Seung Gi's My Friend is Gumiho, The Love Story of Kang Chi and Hwayugi: A Korean Odyssey.
"It was a long process (to bring Seung Gi here) because we talked about this last year pa. Because the schedules of the Korean stars, di mo mapapapunta dito pag-nagte-taping sila. Fortunately, he just wrapped up Vagabond. Philippines is actually the first leg of his tour (which also goes to Bangkok, Singapore and Kuala Lumpur)," said ABS-CBN Events head Mickey Muñoz.
"Ang daming dumadating dito na Korean superstars, but clearly with us, priority namin are the ones people see in the main channel."
"Very expensive," Muñoz said of the cost of producing these fan meets with Korean stars. Working on these events, nevertheless, has been an opportunity to build relationships and learn how productions in the "entertainment powerhouse" that is South Korea work.
Seung Gi is the last Korean star they're bringing to the country this year. For next year, they're looking to venture into bringing in K-pop idols.