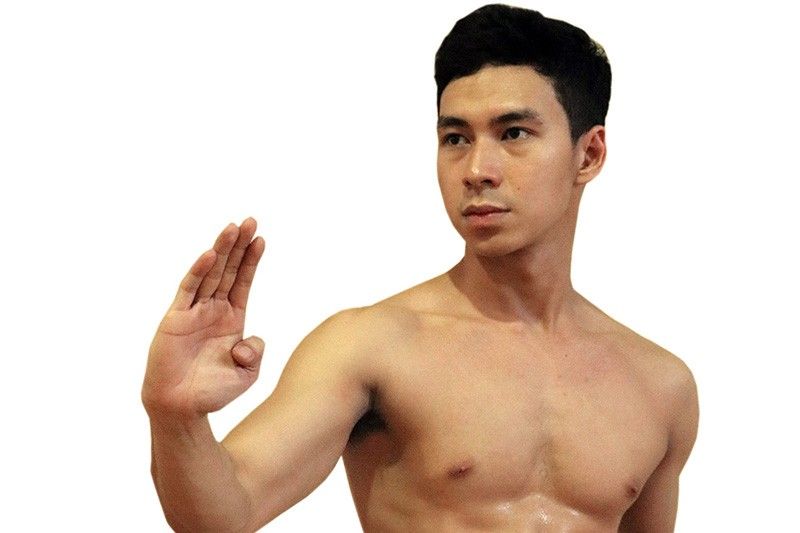 Body Talk with Philip Imran Khan, the Taekwondo athlete from the De La Salle-College of Saint Benilde whose team won in the 2018 National Collegiate Athletic Association (NCAA) championship.
'There's no other way to live but to have fun'
FUNFARE
-
Ricky Lo
(The Philippine Star) - October 9, 2019 - 12:00am
Father knows best.
Philip Imran Khan (Imran to his family and friends), 21, was introduced to the world of taekwondo at the early age of seven by his father, a distinguished member then of the Philippine national team. Curiously, with a casual shirt paired with denim shorts, he tried his first rounds of stretching routine, which he found quite challenging. But that did not stop him. He persisted and it paid off.
The training continued. With the skill he has earned for years, he finally joined the roster of taekwondo athletes from the De La Salle-College of Saint Benilde (DLS-CSB), where he is taking up Hospitality Management under its School of Hotel, Restaurant & Institution Management (SHRIM).
His team bagged a number of awards, including a championship title in the 2018 National Collegiate Athletic Association (NCAA).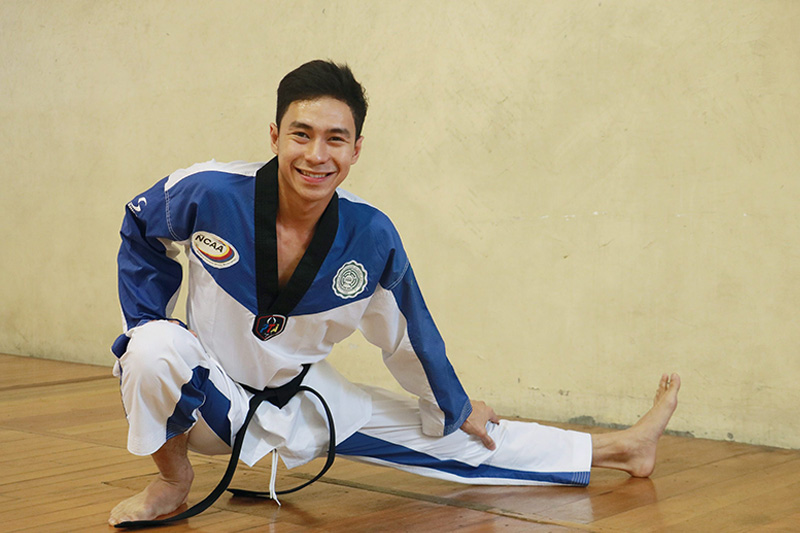 A self-confessed easygoing person, Imran is a firm believer that there is no other way to live but to have fun. He sees to it that every day is one step towards improving himself such as hitting the gym to improve his physique and strength.
One day, Imran received a Facebook message from a talent scout who invited him to do a VTR with an agency. Imran, who never considered the idea of becoming a model, thought the invitation could be a scam. The VTR turned out well and Imran recently debuted in an online advertisement for a leading fast-food brand in the country.
A self-proclaimed energetic individual, Imran loved the experience and given the opportunity, would love to familiarize himself with the modeling industry. He is likewise open to entering show business to do some action scenes and perhaps get a chance to be a leading man.
With an eventful athletic life coming to a close and an interesting modeling career off to a start, he decided to take the dobok off and finally kept his suit on as he pursues his path in the hospitality scene, somewhere he felt he really belongs.
This time, he wants to put his education to work, explore and excel in his chosen field, and, perhaps, achieve his dream of becoming a hotel general manager. In fact, he is currently set to fly to Florida where he will be having his year-long practicum in the iconic SLS Shore Club in South Beach, Miami.
Off the mats, Imran, who comes from a close-knit family, is a protective brother to his younger sisters ages 20, 16 and three. While he enjoys meeting new people, playing basketball as a hobby, and partying with his friends in Makati, he also recharges by binge-watching films and TV series on specific Marvel superheroes.
Imran stands 5'7; weighs 143 lbs; and wears medium-size shirts and size-10.5 shoes.
How do you keep yourself in tip-top shape?
"I try to go to the gym for three hours every day. This is not yet my desired body. Peg ko 'yung Marvel superhero na katawan." (Laughs)
How's your diet?
"I eat anything now since I am not competing anymore."
What's for breakfast, lunch and dinner?
"For breakfast, three sunny side-up eggs, one cup of rice, two slices of bread and instant coffee. The eggs are my protein! For lunch, chicken adobo by my lola. Still protein. For dinner, steak! Protein galore. For drinks, I just have water as much as possible."
Favorite food?
"Middle Eastern food…Chicken Makhanwala! Snacks? Popcorn! For merienda, it is either lugaw or champorado."
How much water do you take per day?
"As much as I can."
What workout do you do?
"Chest, arms, legs, shoulders, back…so lahat!" (Laughs) "And then cardio."
What part of your body needs improvement?
"Now I focus on my shoulders kasi feel ko ito 'yung pinakamahinang part ko. My goal is to widen and strengthen it."
What part of your body is your favorite?
"Chest and arms kasi parang ito 'yung unang nakikita ng mga tao."
What part of a girl's body do you notice first?
"The face."
What turns you on and off in a girl?
"Being nice and caring. Ayaw ko 'yung mataray. It turns me off kapag 'yung babae masyadong maraming tattoo. As much as possible, gusto ko malinis lang ang appearance."
How much sleep do you get per night?
"Eight hours. During our training days, I wake up at 5 a.m. and I sleep between 9:30 p.m. to 10 p.m."
How many pillows do you sleep with?
"Just two ­— one for my head and one is akap."
Favorite sleepwear?
"Boxers and sando."
Do you ever sleep in the nude?
"No. Just topless."
Last thing that you do before you go to sleep?
"I drink one glass of fresh milk, then I pray."
First thing that you do as soon as you wake up?
"I pray for a good day ahead. I always pray when I wake up, before meals and before going to bed."
When did you lose your innocence?
"Not yet!" (Laughs)
Preference: An older woman, younger woman or a woman your age?
"Older. Hindi naman aabot sa mga 40, siguro mga five to 10 years older. Why? Feel ko mas maalaga sila. Hindi ko alam!" (Laughs) Hindi ko pa naman na-experience! (Laughs)
Lights on or lights off?
"Lights on."
How's your love life?
"Kaka-start pa lang. Actually, around two months pa lang. Okay naman so far."
If you were to describe your love life as an ice cream, what would it be?
"My favorite is Cookies and Cream, kasi sweet and masarap."
And your night life?
"Once or twice a week, we usually go to Black Market in Makati. My ideal night is to party with friends. However, there are evenings when I just prefer to stay at home and just relax."
How do you cope with stress?
"Hindi naman ako masyado na-stress. But if ever, I like to have fun and spend time with my family."
Outlook in life?
"I want to make myself a better person every day."
Three women that you think have nice bodies?
"Marian Rivera, Kim Domingo and Anne Curtis."
Using only body language, how would you make a woman know that you admire her?
"Minsan tinitingnan ko hanggang sa magka-eye contact and then I smile."
Do you think you have a killer smile?
"No!" (Laughs)
Are you naughty or nice?
"I can be both. It depends on the situation." (Laughs)
(E-mail reactions at rickylophilstar@gmail.com. For more updates, photos and videos, visit www.philstar.com/funfare or follow me on Instagram @therealrickylo.)