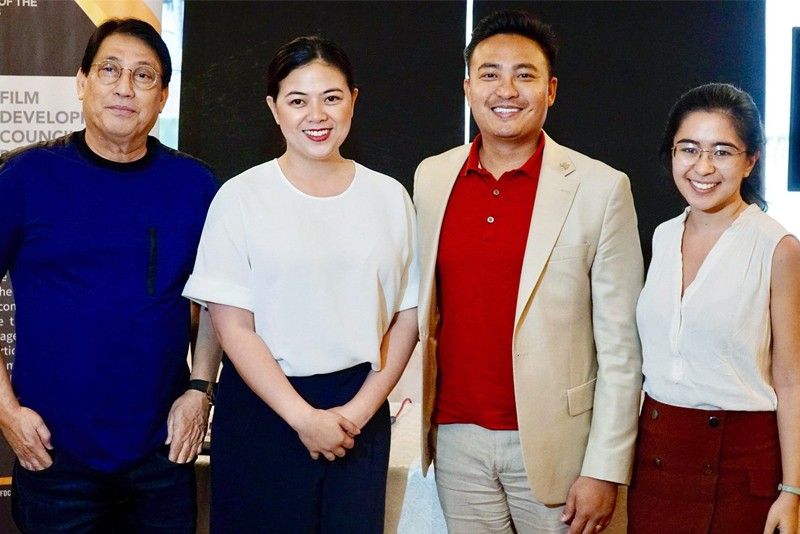 From left: CMB Film Services president Jim Baltazar, FDCP chair Liza Diño, Michaelangelo Masangkay and Anelle Dehghani of Toronto Film School in Canada
Photos courtesy of FDCP
Toronto Film School offers scholarships to Filipinos
MANILA, Philippines — Are you an aspiring filmmaker dreaming to train under some of the best of the best? The Toronto Film School, ranked as a top film school by the QS World University Rankings, is offering scholarships to Pinoy talents in hopes of finding the "next generation of filmmakers from the Philippines." The scholarship program is made possible through the learning institution's partnership with the Film Development Council of the Philippines (FDCP), the Philippine Consulate in Toronto, Canada and CMB Film Services, Inc.
"We will be awarding a full program scholarship. The value of the international scholarship is $55,000 or about P3M. We will be awarding as well two half-scholarships and 20 bursaries (monetary awards)," announced Michaelangelo Masangkay, a Canadian-born Filipino who is a member of the Toronto Film School's Film Production faculty and Film Production Work Placement Program, at a presscon last Tuesday. He is also in town for FDCP's third Pista ng Pelikulang Pilipino filmfest wherein the Toronto Film School is one of the sponsors and partners.
The search for scholars will be done through two enrolment events, with the first one held tomorrow, Sept. 21, at Shangri-La Makati, from 10 a.m. to 4 p.m. The second will be on Sept. 28 at the Radisson Blu in Cebu. The application is open to all Filipino residents. To register, they can attend the said events or they can apply online via www.torontofilmschool.ca/imfilipino.
"To qualify for the scholarships, you need to assemble a package of your school transcripts, portfolio and letter of intent as to why you should be considered for the scholarship," Masangkay added.
The Film Production program is an 18-month highly collaborative and hands-on course work, involving theoretical and practical skills needed to thrive in the creative screen industries. Once completed, a work placement program will follow, giving the scholars an additional six to 12 months of mentorship and work experience in their discipline of choice.
"If they have inclinations towards camera operations, they will be mentored with the cam ops teams in Toronto. And if they want to do sound, gaffing or lighting, we will be able to position them with industry professionals who are doing productions on an international level in Toronto," said Masangkay, who is also general manager of the Raven Banner Entertainment, the Fil-Canadian distributor that has represented the Canadian distribution market overseas, from Berlin to Cannes.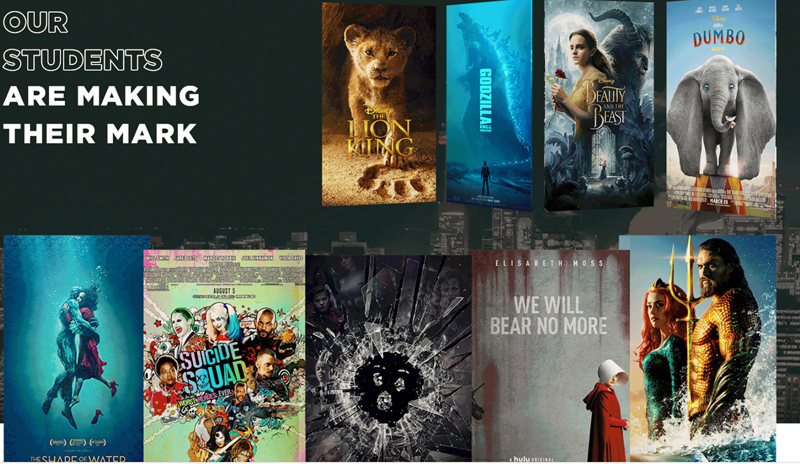 Toronto Film School graduates have gone on to work on acclaimed productions like Shape of Water, The Lion King, Suicide Squad and The Handmaid's Tale, among others.
Production is booming in Toronto, Masangkay noted, as US productions are heading there to shoot because of government incentives, among other benefits. "The opportunity to mentor under those professionals is a great aspiration, I think, for these kids," he said.
Like other scholarship programs, the recipient is expected to return to the Philippines. "Because of the partnership with FDCP, they have to come back and do return service. They will have to give back to the community like a three-month immersion with the technical crew (of CMB Films), do echo session on everything that they've learned at Toronto Film School, and share it with the local crew here in the country," FDCP chair Liza Diño said.
Meanwhile, Diño met Masangkay in one of the film markets abroad through a chance encounter in 2016. Three years on, they have worked together on several FDCP-led activities, including masterclasses and the Project Market, which curates film projects and filmmakers that have the most potential for collaboration via one-on-one meetings and networking events.
Asked what prompted him to work on this scholarship program that specifically caters to Filipinos, Masangkay said that based on his experience of coming to the Philippines in the last three years, "The Filipino creative spirit is alive and well. There are so many different voices and unique storytelling. But what we also discovered is that the technical side of being able to deliver the stories is not there to globalize, in terms of being able to be on international standards, from a technical standpoint.
"And because we are a technical school, we are hoping to equip Filipinos with that, democratize that and give it back to the residents of the Philippines, to be able to create content that is on an international standard, that can compete at film festivals."
Based on the Project Market that took place last weekend, he could say that Philippine content has "jumped leaps and bounds since the three years that I started... and I foresee in the next two years, the filmmakers in that Project Market, to be just dominating the way Koreans are dominating right now. The Filipinos I feel like will be dominating that festival space as well as the commercial viability and content creation. So, we're hoping that this program will better equip Filipinos to achieve that further and accelerate that."
Masangkay also shared that he has long wanted to undertake this kind of program on a much personal level. "I've been knocking at this door for 15 years, I tell you, and three years ago, when I met chair Liza here, everything is just so fast, it just happens. We've been looking to do this for the longest time. Someone like me who was born in Canada but yearning to connect as a second-generation Filipino to his culture, I was really looking for something to do that and this is quite an opportunity for me. I think, because of the resources that we have internationally and Canada, it has just come to fruition."