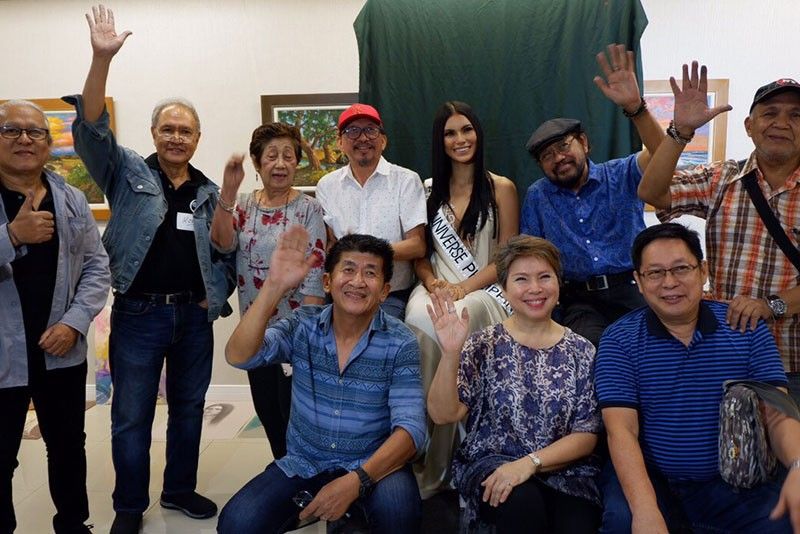 Miss Universe Philippines 2019 Gazini Ganados with senior citizen artists
Binibining Pilipinas Charities Inc./Released
In Photos: Elderly care advocate Gazini Ganados marks Grandparents' Day with senior citizens
MANILA, Philippines — Binibining Pilipinas Universe 2019 Gazini Ganados admitted that she has not been training rigorously yet, but assured that she is getting ready for the question and answer portion of the upcoming Miss Universe pageant later this year.
"As of now, I don't have much time to train, but I'm maximizing my time in events that we have and also I'm looking forward to training na," she told the media during a recent event in Araneta Center where she was painted by senior citizen artists.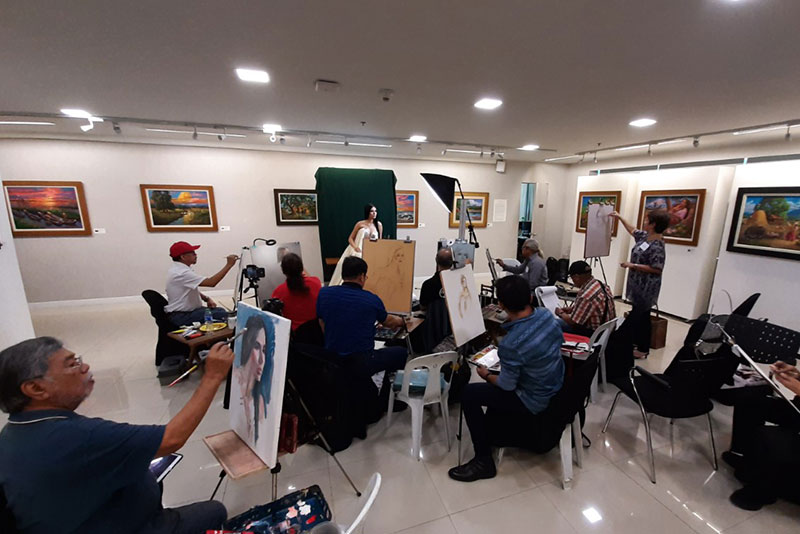 Gazini being painted by senior citizen artists. Binibining Pilipinas Charities Inc./Released
"Q and A is doing great. I've been training Q and A and updating myself in social current events. Everyday, I scroll as much as possible (news)," she added.
Until now, there is no announcement yet which country will host the pageant's 68th edition, but for Gazini, anywhere is okay.

"Kahit saan, laban lang! I don't mind naman," she said, but admitted that doing the pageant in the Philippines is an advantage.

"Yes, of course. I guess what I am most happy about it being held in the Philippines is we will be able to showcase more how Philippines is a paradise, as they say, 'It's more fun in the Philippines,' so why not?" she added.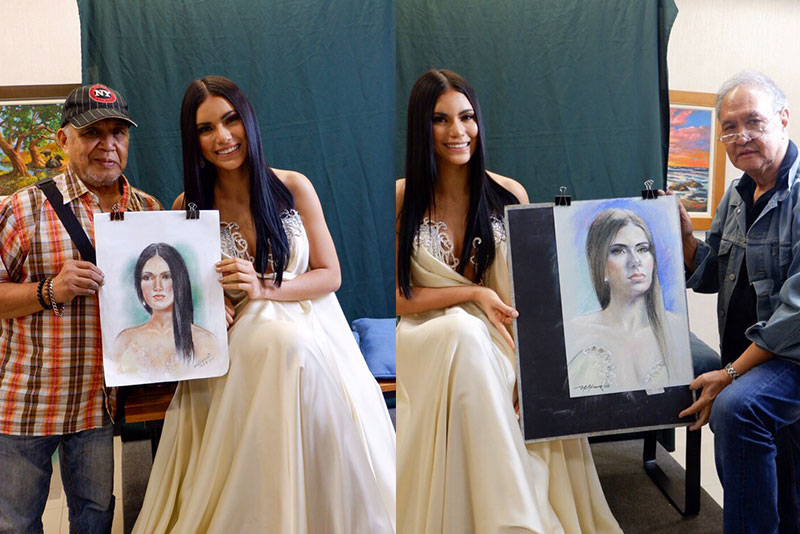 Gazini posing with her portraits by senior citizen artists. Binibining Pilipinas Charities Inc./Released
As an elderly care advocate, Gazini has an advice for children who still have living grandparents.
"To all the kids out there who still have their grandparents with them, (my advice) is to always cherish the moment we have with them because time is precious and we will never ever take back the time that's wasted and who knows, we might regret it in the near future," she said.
RELATED: Lolo Udong, Lola Utay: Miss Universe Philippines Gazini Ganados shares inspirations behind elderly care advocacy
Araneta Center partnered with Ganados to celebrate Grandparents Day. Gazini has been vocal about her advocacy of elderly care, something which stemmed from her close relationship with her grandparents. Despite already visiting a home for the aged in Manila, she wants to do more.
Last September 6, she met some members of the elderly community who did portraits of her. These portraits will be sold afterwards and part of the proceeds will be donated to Gazini's charity of choice.
Last Sunday, September 8, Araneta Center held its annual Grandparents Day celebration titled "Grand Hangout."
Apart from giving grandparents the chance to meet each other and hangout, the event also wanted to give them an opportunity to shine in various activities to do in the center. These included a Grand Chess Championship, where members of the elderly community will be battling it out the entire day, and where the winner had the opportunity to match-up with international chess master Chito Garma.
Likewise, the center held a grand ballroom party in partnership with A. Dance Company, where grandparents grooved in one-hour classes of Salsa and Chacha. At Farmers Plaza, there was a free Grand Symphonic Band show in partnership with the Quezon City Tourism department.
Alongside these were other activities such as free medical check-up and freebies.