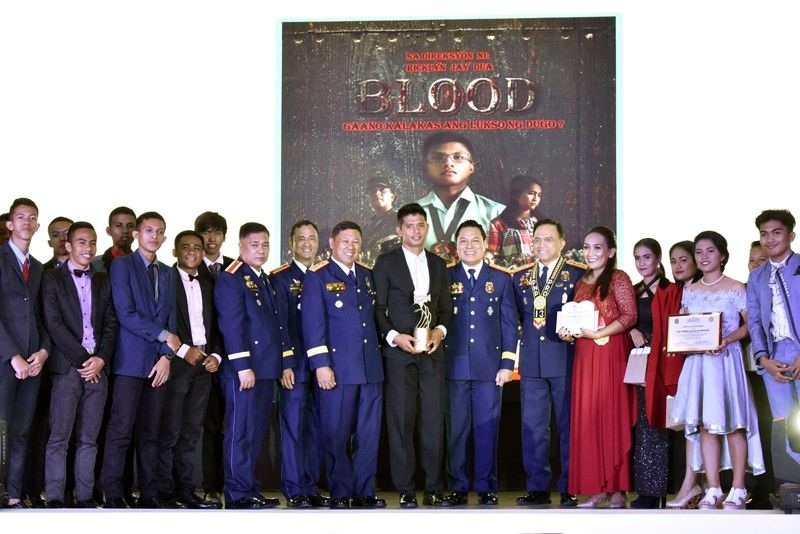 Blood won Gawad Gilberto DC Cruz Award of the First PNP Caraga Film Festival 2019 during the ceremony held last Sept. 1 at LMX Convention Center in Bancasi, Butuan City, with Police Major General Benigno Durana Jr., director of the Directorate for Police Community Relations as guest of honor and speaker.
Winners of 1st PNP Caraga Filmfest
FUNFARE
-
Ricky Lo
(The Philippine Star) - September 9, 2019 - 12:00am
Police Regional Office 13 under the leadership of Police Brigadier General Gilberto DC Cruz conceptualized the first ever PNP Caraga Film Festival (CFF) 2019 which aims to raise awareness to the youth about the existing problems on insurgency in the country and to involve them in providing solutions.
PRO 13 invited students from high school and college in Caraga region to participate in the filmfest, setting last July 1 as the deadline of submission of entries.
Out of six entries from college and 40 entries from high school, five entries were chosen from each category. The 10 finalists were provided with seed money by PRO13 to proceed to the next level of the competition ­— the filmmaking contest.
The finalists in high school category were: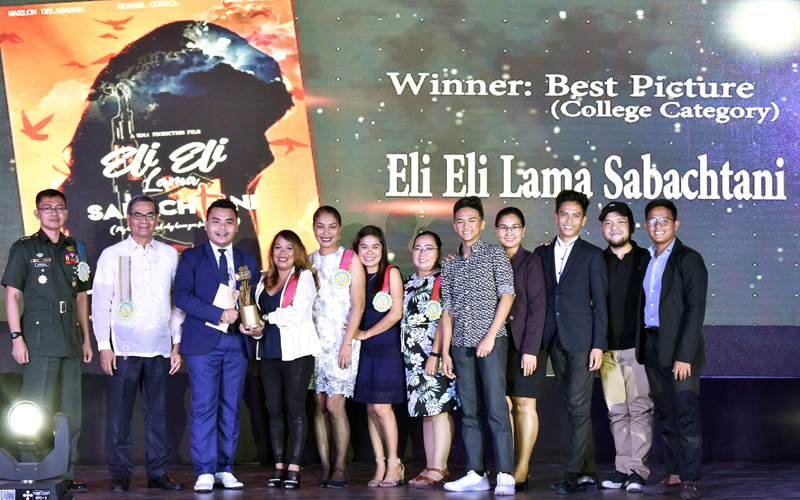 • Ang Ugma of Mother of Mercy Academy, Barobo, Surigao del Sur which is about a father and son who join the underground movement due to the death of the wife/mother, only for the son to break away, leaving his father behind.
• Bala of Agusan National High School, Butuan City, about the cop who adopts the son of a terorrist that he has killed but who keeps the boy from harm's way and decides to hide the dark past from him.
• Gamu-Gamo of Northwestern Agusan Colleges, Nasipit, Agusan del Norte, about a young man driven by his anger against his irresponsible father into joining the underground movement until he realizes that he doesn't agree with the ideology the movement is pursuing.
• Katapatan at Kapahamakan of Tubay National High School, Tubay, Agusan del Norte, about a cop's brother forced to join a group of activists and join protest rallies, ending up "in the mountains" where he learns to fire a gun, but he repents when he learns how wrong he is and decides to reform.
• Kulintas of Agusan National High School, Butuan City, about childhood buddies separated by poverty, one of whom is invited by his classmates to join a rebel group until his conscience bothers him and he surrenders to the police.
The finalists in college category were:
• Blood of Saint Theresa College, Tandag City, Surigao del Sur, which is about an honor student recruited by a rebel group in school, and then he meets his long-missing father in the line-up of soldiers, who helps him change his life.
• Eli, Eli, Lama Sabachthani of Nasipit Vocational School, Nasipit, Agusan del Norte, about a girl stopped by her father from joining the police force and, decides to join a kilusan upon the prodding of her boyfriend. Slowly, she wakes up to the violence of the kilusan.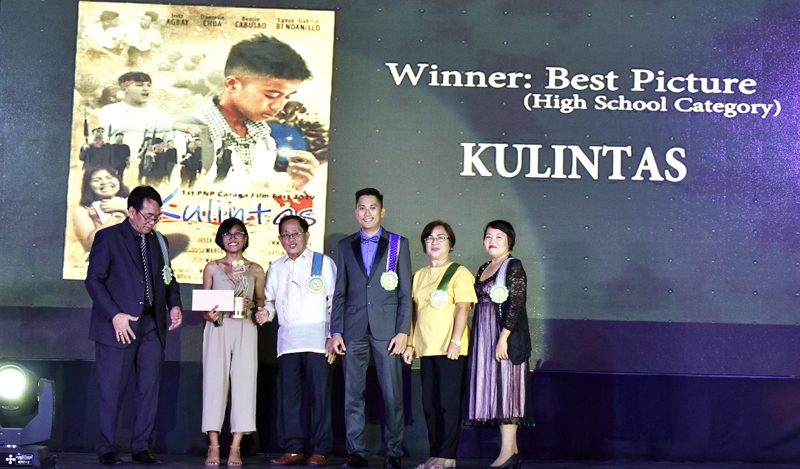 • GOMAD of Northwestern Agusan Colleges, Nasipit, Agusan del Norte, is about a student who is critical of the government, brainwashed into joining a kilusan. He realizes that there's no truth to the anti-government fed to him, so he initiates a GOMAD-Go & Make a Difference campaign.
• Magkabilang Panig of Saint Michael College, Cantilan, Surigao del Sur, about a family broken by opposing beliefs. The parents join a kilusan while the son works hard as a soldier.
• Unipormeng Kupas of Northern Mindanao Colleges, Inc., Cabadbaran City, about a boy orphaned by rebel parents, who tries all sorts of jobs but, with the grace of God, finishes school and fulfills his dream to be an ideal and honorable soldier.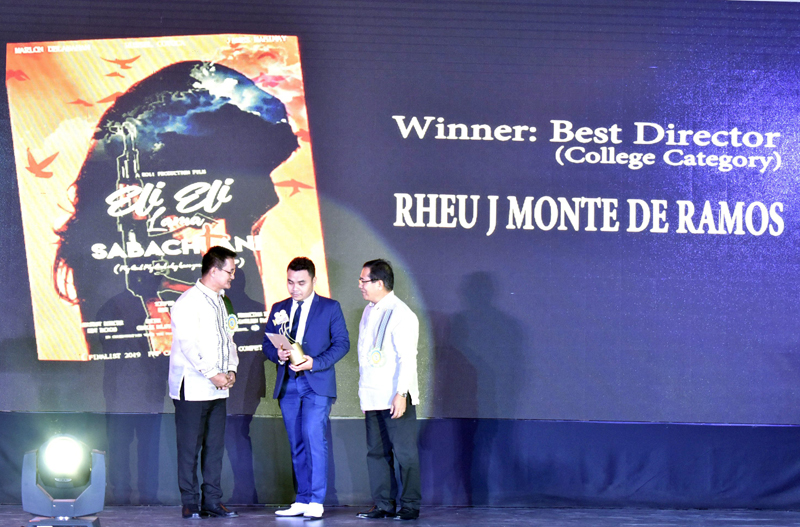 Last Aug. 17, the 10 finalists were shown in Butuan City and Surigao del Sur for only P100 per ticket.
The board of judges was composed of Police Major General Benigno Durana Jr; lawyer Ferdausi Cerna; newscaster/ABS-CBN Northern Mindanao Lorilly Charmaine Awitan; Congresswoman Maria Angelica Rosedell Amante-Matba of Agusan del Norte; Lilibeth Famacion, regional director of Department of Interior and Local Government (DILG) 13; Francis Cesar "Panchet" Bringas, regional director of Department of Education (DepEd) 13; Jocelyn "Joy" Morano of DXBN Radio Pilipinas and president of PRO13 Press Corps; lawyer Bonifacio Uy, regional director of National Economic and Development Authority (NEDA) 13; and Kate Brios, MTRCB member.
(E-mail reactions at rickylophilstar@gmail.com. For more updates, photos and videos, visit www.philstar.com/funfare or follow me on Instagram @therealrickylo.)