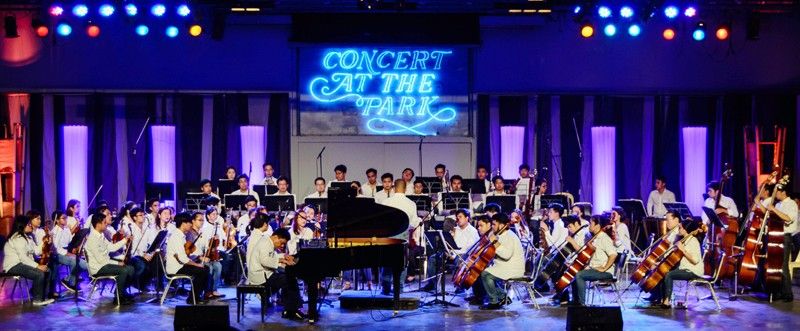 UST Symphony Orchestra
Photos courtesy of NAMCYA
Alab ng Musika: A concert of champions
MANILA, Philippines — The gift of music is in the Filipino DNA. Most Filipinos can carry a tune. Many can play an instrument. Others can lead a brass band or rondalla in different parts of the country or conduct a symphony orchestra in uppity theaters here and abroad.
Ask the members of the 46-year-old organization called NAMCYA (National Music Competitions for Young Artists) and they will tell you that the Philippines does not run short of musically gifted talents.
NAMCYA, according to its president Dr. Renato Lucas, is the country's most prestigious competition for young musicians. On Aug. 23, at 8 p.m., with its desire to share the heart of Filipinos for music, the organization brings Alab ng Musika: Wagi #galing NAMCYA, a concert of some of NAMCYA winners in the last 46 years, at the Tanghalang Nicanor Abelardo (Main Theater) of the Cultural Center of the Philippines.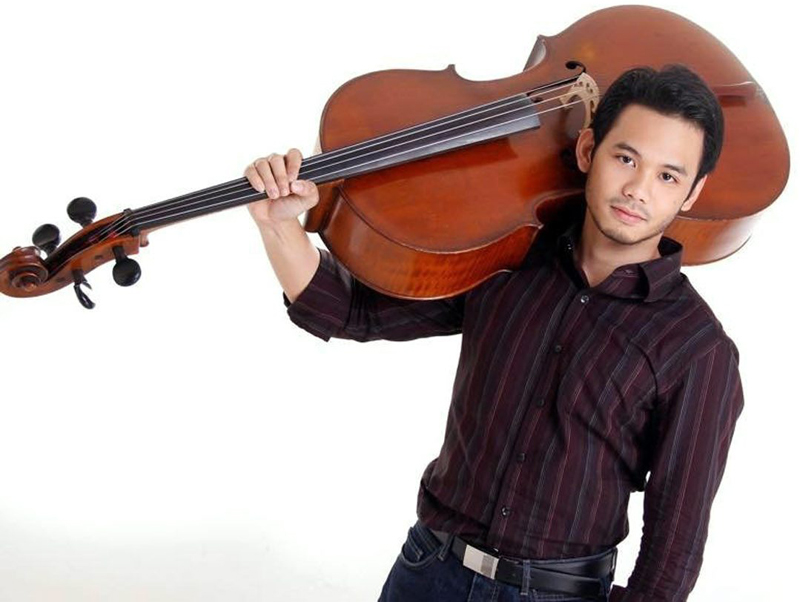 Giancarlo Gonzales
"For more than four decades, NAMCYA has identified and nurtured the musical genius of our country's youth, producing a wealth of accomplished musicians who have won and gained considerable experience from their NAMCYA participation and are now recognized as consummate artists in the local and international musical scene," says Lucas, one of the artists who will perform at Alab ng Musika.
Lucas, the former principal cellist of the Philippine Philharmonic Orchestra for three decades and regularly appears as soloist and conductor in various orchestras here and abroad, is a heavyweight in the music scene having studied at the University of the Philippines, San Francisco Conservatory of Music (USA), Royal Northern College of Music (England), Hochscule für Musik (Academy of Higher Learning in Music) Detmold, Germany. He, likewise, was a fellow in Conducting at the Universität der Kunst (University of the Arts) Berlin, Germany.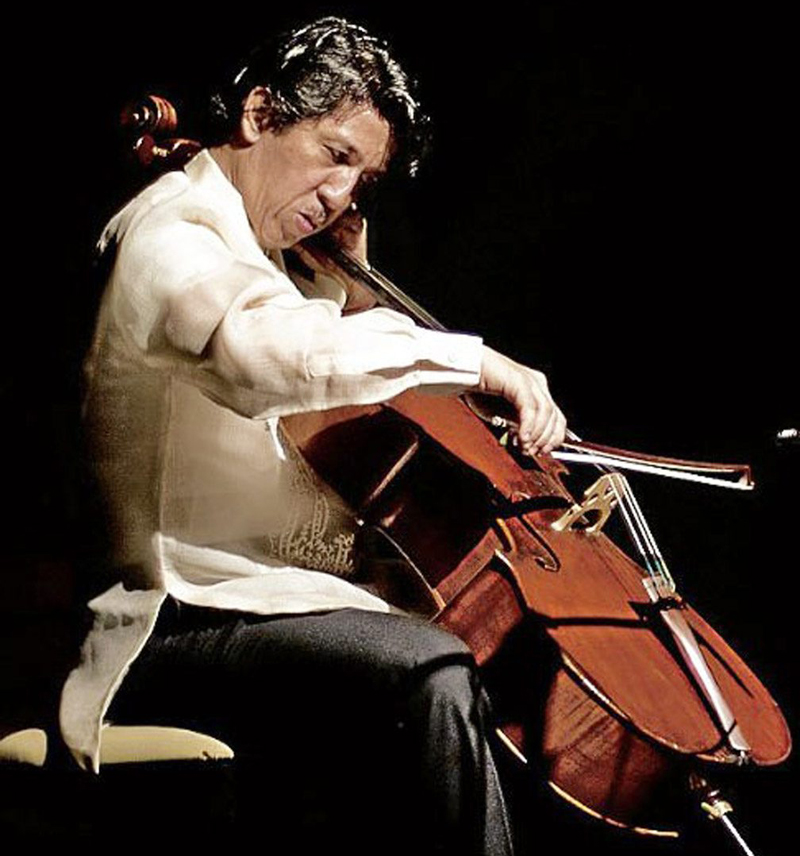 Dr. Renato Lucas
Other homegrown talents and NAMCYA winners who will perform at Alab ng Musika include Giancarlo Castrillo Gonzales, a two-time cellist winner; DYCI Dagalak who has won as choir champion multiple times in different local competitions; Nelson dela Cruz, who also won as Most Outstanding Conductor in a competition in Singapore; Pundaquit Virtuosi, a youth orchestra that has won multiple times and toured all over the world; Alfonso Bolipata, one of the country's leading musicians; and UST Symphony Orchestra, the resident performing group of CCP reorganized by National Artist Antonio Buenaventura.
NAMCYA's encompassing prestige, albeit quiet in its existence, can be gleaned from its board of trustees that include National Artist for Music Dr. Ramon Santos, Chingay Lagdameo (NAMCYA chairperson and executive director of Metro Manila Orchestra), classical singer Rica Nepomuceno, Clarita Ordonez (a consultant at ACCRA Law Office), Dusit Thani Philippines president Evelyn Singson, Irene Araneta, choral conductor Jonathan Velasco, lead musician of the Ramon Obusan Folkloric Group lawyer Orlando Ocampo and career service executive officer Virginia Bactad. Ex-officio officers include CCP president Arsenio Lizaso and Education Secretary Leonor Briones.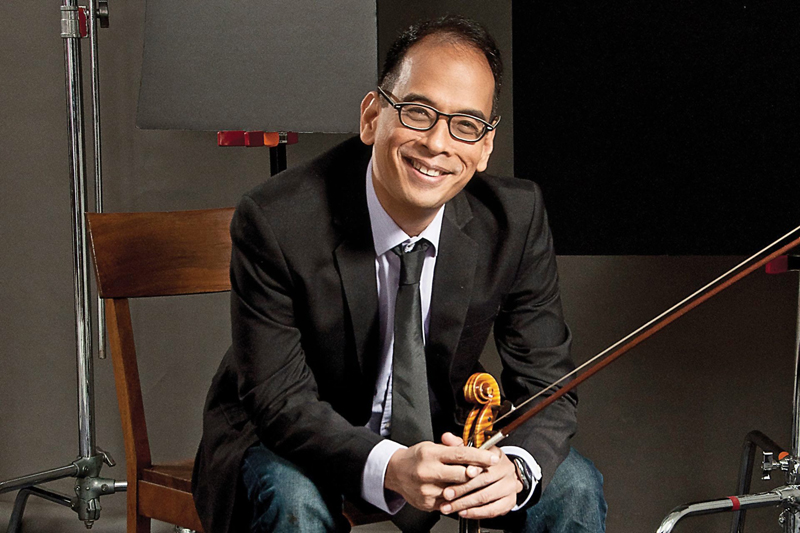 Alfonso Bolipata
Says Lagdameo, "Through 46 years of intensive workshops led by seasoned mentors, the NAMCYA has always set standards of excellence in musical performance, made visible when young Filipino musicians showcase their giftedness in NAMCYA national competitions."
"The NAMCYA nurtures the gifted young musician, who otherwise would not be recognized by the general public. This is accomplished by presenting them in a competition among the very best," Lagdameo adds.
Actual NAMCYA competitions will begin on Aug. 31 in different parts of the country for the semifinal round. Finals week will take place in CCP on Nov. 26 to Dec. 1.
NAMCYA is not only the conduit of the country in discovering and exposing the talents of musically gifted Pinoys. It is also a vehicle for the organization to instill pride of heritage among its laureates, who, because of their musical skills, are also the source of nationalism among others.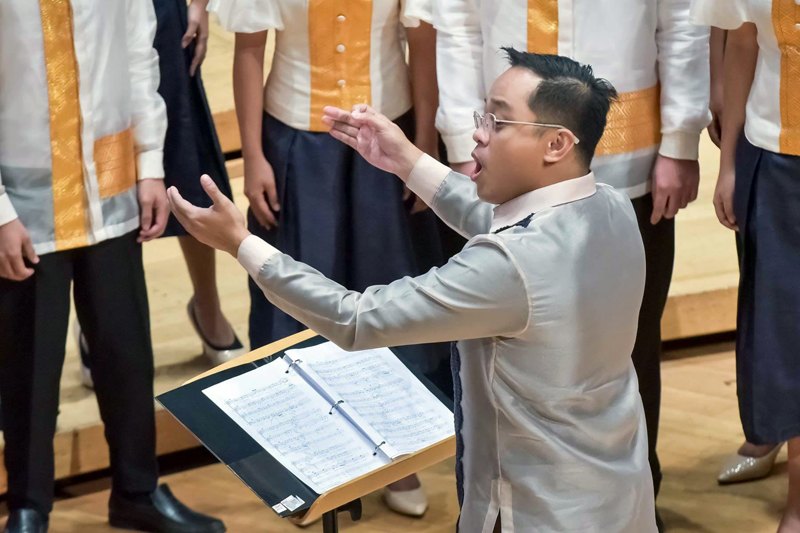 Nelson dela Cruz
(Alab ng Musika: Wagi #galing NAMCYA is happening tomorrow, Aug. 23, 8 p.m., at the CCP. For details, call [02] 836-4928, [02] 836-4929 or 0949-9932592.)