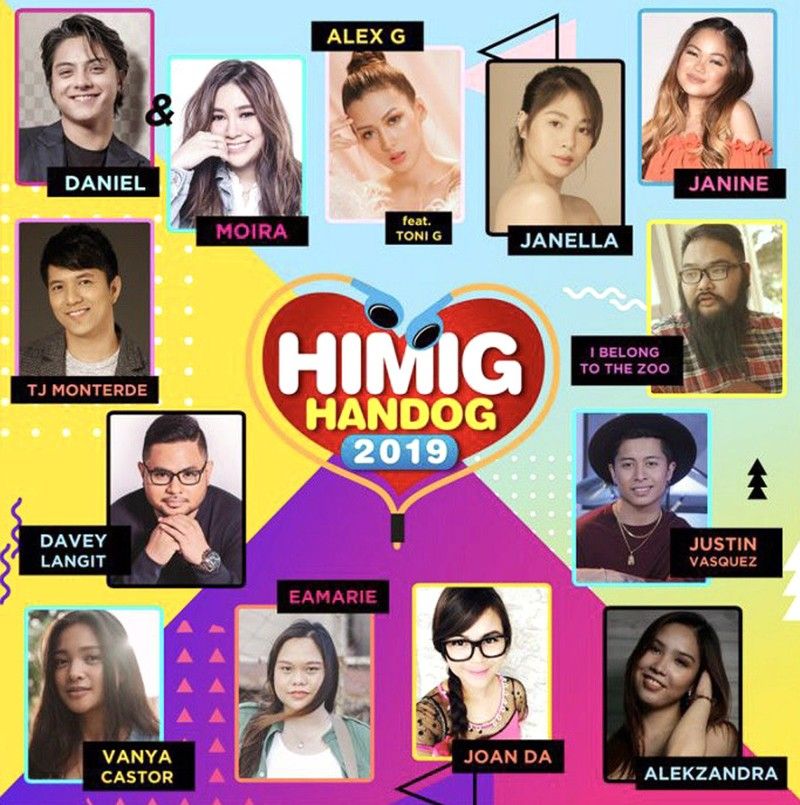 The grand finals will happen live on ASAP Natin 'To on Oct. 13. The grand winner will take home P1M while the second, third, fourth and fifth placers get P500,000, P200,000, P150,000 and P100,000 cash prizes, respectively.
From hugot songs to regional entries: Himig Handog 2019 Top 12 unveiled
MANILA, Philippines — Hugot songs about love, pain and saying goodbye dominate Himig Handog 2019's Top 12 entries, all vying to win Best Song in the country's biggest songwriting contest. This year's edition saw the highest number of regional entries as well, with compositions coming from Cebu, Davao, Iloilo and Isabela, Cagayan Valley. Himig Handog 2019 drew nearly 4,000 submissions before the number was whittled down to the lucky 12.
The grand finals will happen live on ASAP Natin 'To on Oct. 13. The grand winner will take home P1M while the second, third, fourth and fifth placers get P500,000, P200,000, P150,000 and P100,000 cash prizes, respectively.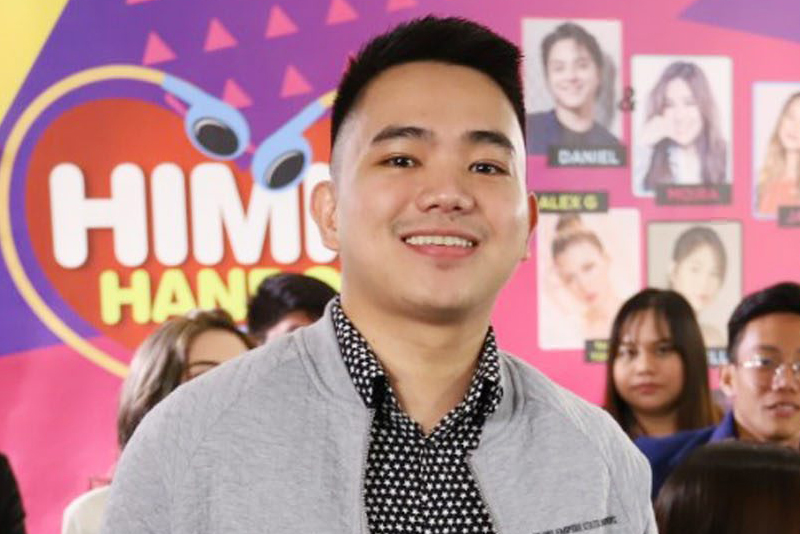 Aikee Aplacador, composer of Please Lang
Meanwhile, the Top 12 entries and their interpreters were unveiled to the press last Thursday.
Alaala is composed and interpreted by Alekzandra Nicolle Quitalig, who is Gawad Pilipino's Most Promising Singer of 2018. She performs with a band with her siblings and auditioned for Idol Philippines.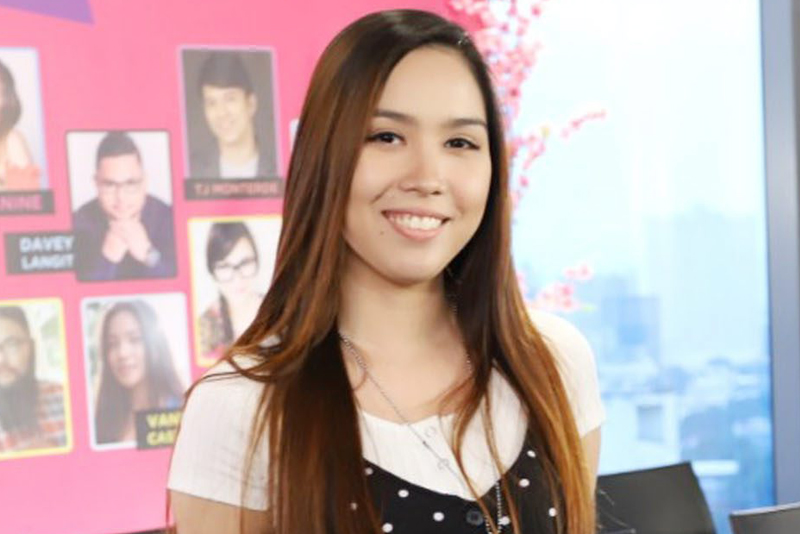 Alekzandra Quitalig, composer-interpreter of Alaala
Ikaw at Linggo is composed and interpreted by Eamarie Gilayo, who's a full-time Davao-based public servant and one of the movers and shakers behind the Mindanao Pop Music Festival.
Ingat is composed by Ferdinand Aragon and interpreted by I Belong To The Zoo. Ferdinand, a graphic artist, won the grand prize at the recently concluded Visayan Music Awards and the top prize at the Kanta sa Kasing-Kasing (Songs of the Heart) tilt in 2018.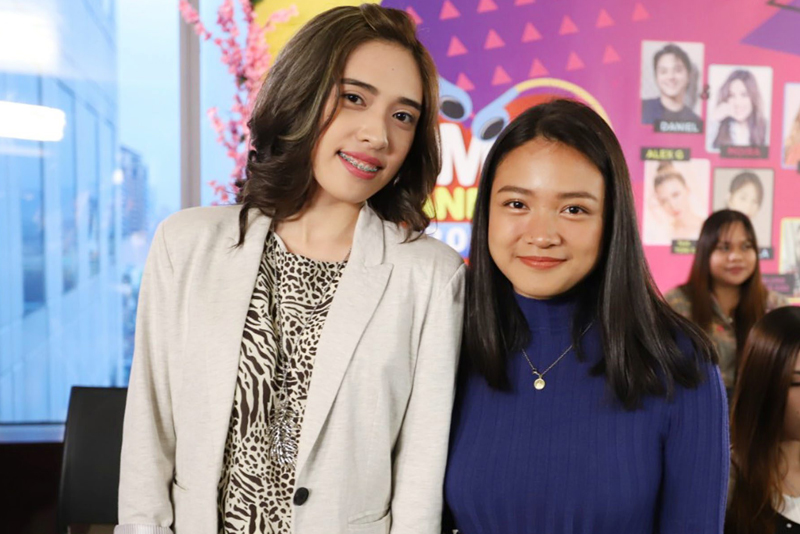 Charms Jacinto (left), composer of Paano Ba with interpreter Vanya Castor
Isa Pang Ikaw is composed by Joseph Ponce and performed by former X Factor Australia contestant Justin Vasquez. Joseph is a civil engineer who emerged as the grand champion in a Bombo Radyo songwriting competition.
Mabagal is composed by Dan Tañedo and interpreted by Daniel Padilla and Moira dela Torre in their first duet together. Dan is a singer, producer, arranger and sound engineer from Antipolo.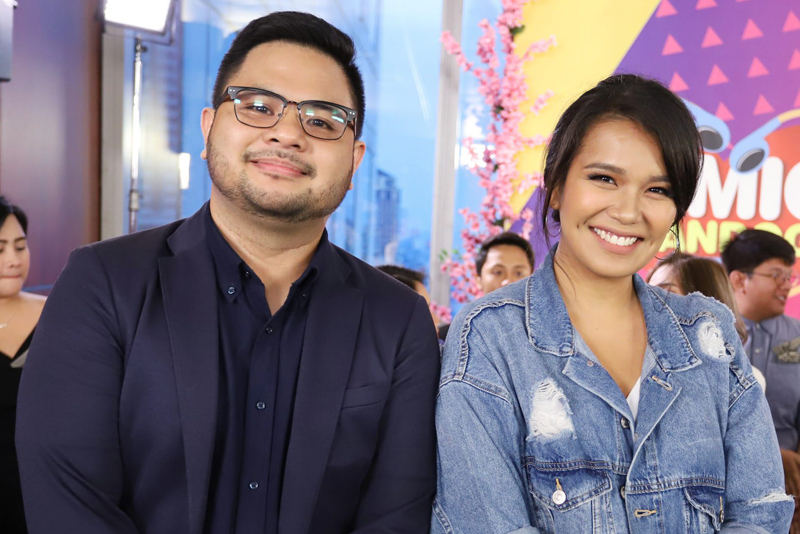 Davey Langit and Therese Marie Villarante, composers of Simula ng Dulo
Nung Tayo Pa is co-written by Iloilo-based composers and arrangers Rex Torremoro and Elmar Jann Bolaño, and interpreted by Janella Salvador in her fourth Himig Handog participation as performer.
Paano Ba is composed by Charms Jacinto and interpreted by former Idol Philippines contender Vanya Castor. A Lipa, Batangas native, Charms is a cum laude graduate from Dela Salle University in Lipa and singer-songwriter/graphic artist related to OPM legend RJ Jacinto.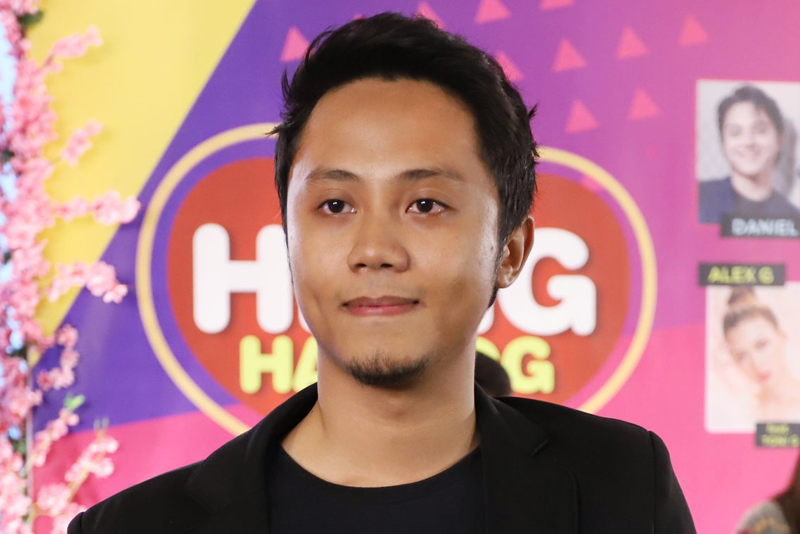 Joseph Ponce, composer Isa Pang Ikaw
Panandalian is composed by Jerome Arcangel and Cee Jay del Rosario, and interpreted by acoustic balladeer TJ Monterde. Both Jerome and Cee Jay are college students from Isabela.
Please Lang is composed by Angelo "Aikee" Aplacador, who won Third Best Song in Himig Handog 2017, and is interpreted by Alex Gonzaga (with guest vocals by Toni Gonzaga).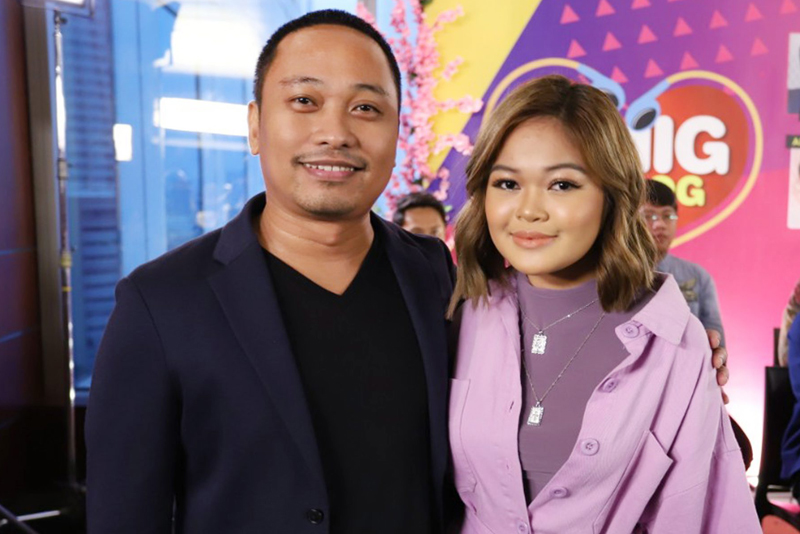 Sa'yong Mundo composer Noah Zuniga and interpreter Janine Berdin
Sasabihin Ko is composed by LJ Manzano and former X Factor Philippines contestant Joan Da, who also interprets the song. LJ and Joan are Davao-based Himig Handog alumni and a real-life couple who recently got married. Sasabihin Ko happens to be their wedding song.
Eamarie Gilayo, composer and interpreter of Ikaw at Linggo
Sa'yong Mundo is composed by Noah Zuniga and interpreted by Tawag ng Tanghalan champion Janine Berdin. Noah is a professional singer-songwriter who has composed songs for such artists as Gloc-9 and Jay-R, and indie films.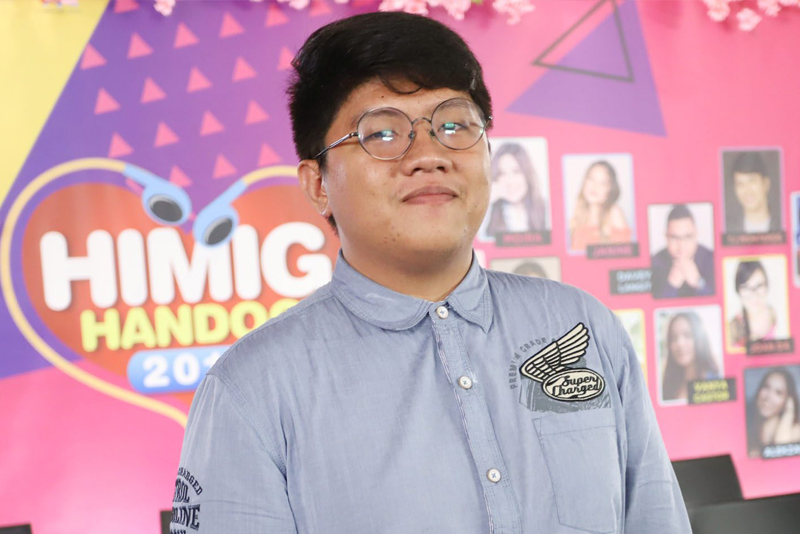 Ferdinand Aragon, composer of Ingat
Simula ng Dulo is composed by another real-life couple, Davey Langit and Therese Marie Villarante. Davey also interprets the song, which marks his return to the competition that he won back in 2016, and his first collab with his Cebu-based girlfriend Therese, a Visayan Pop music third placer, literature professor and theater actress.
The selection of the Top 12 entries was a four-month process that included blind screenings, according to Roxy Liquigan, head of Star Music, which has been mounting the competition for the last six years.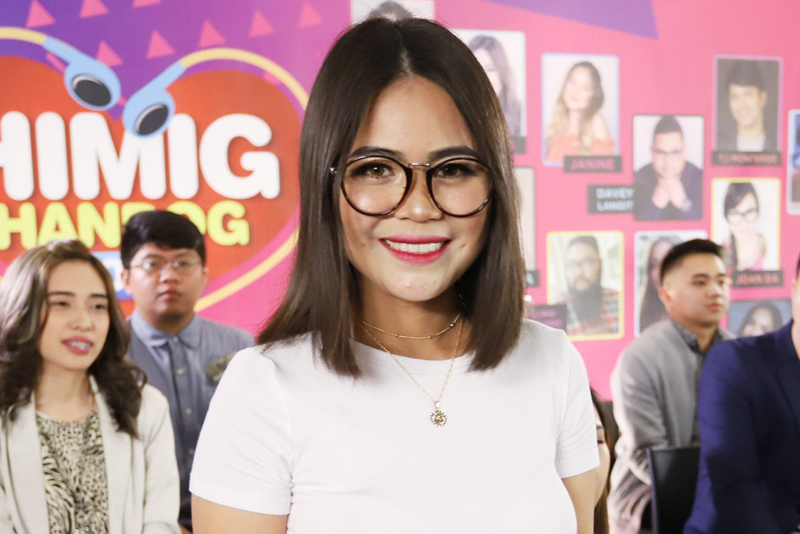 Joan Da, one of the composers of Sasabihin Ko
It wasn't hard to notice that most of the finalists are hugot songs. ABS-CBN Music audio content head Jonathan Manalo said, "These were the songs that shone. We were looking for songs that are authentic in expression, authentic in writing, yung coming from a place of truth which we confirmed when we interviewed them because they're all based on their personal stories."
He added, "Makikita mo na consistent ang sound ng generation na ito, melancholic, hugot sound, not in a traditional ballad kind of way and di na rin uso yung mga birit-birit (belter), all are personal listening.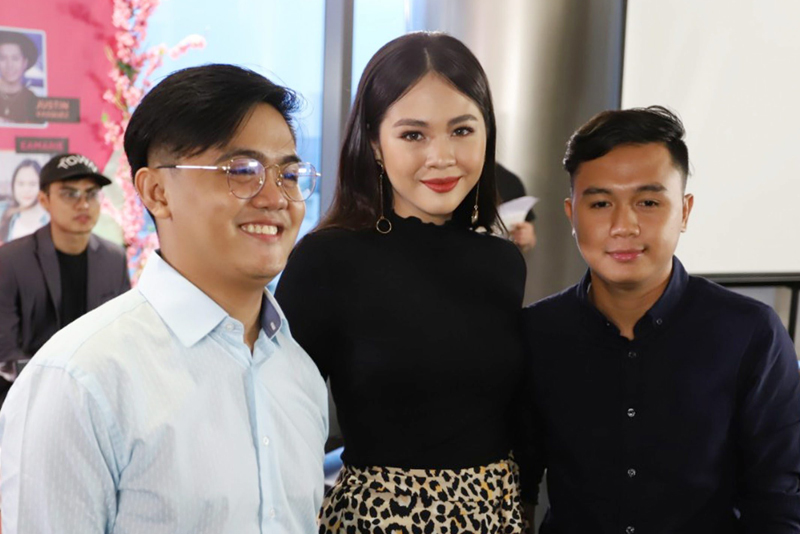 Janella Salvador (center) with composers of Nung Tayo Pa, Rex Torremoro and Elmar Jann Bolaño
"It's representative of this generation and representative of the Filipino sentimentality in general, because historically, if you look at it, from '80s love songs, there's hugot at that time but it's just today that it's being called hugot. Same with the '90s, but they're the same emotionally-charged songs, so from then till now, different genres but same message. It confirms that Pinoys are sentimental."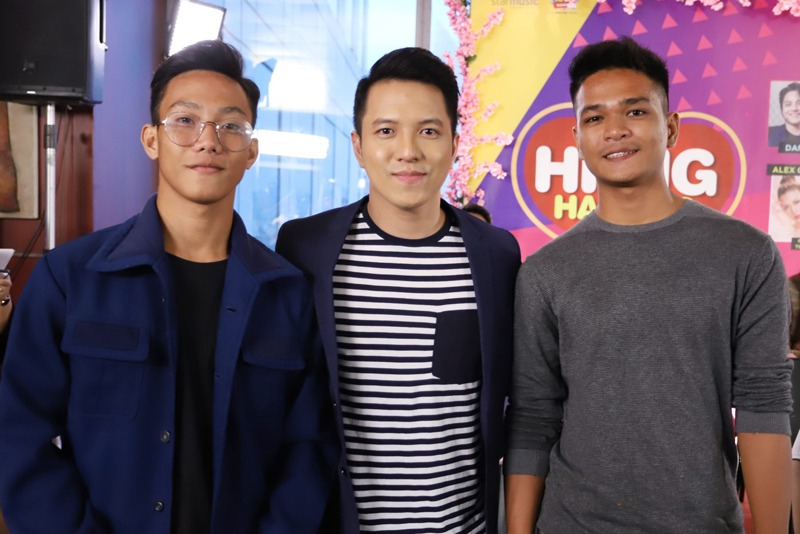 TJ Monterde (center) with Jerome Arcangel and Cee Jay del Rosario, composers of Panandalian
The Star Music executive also noted the big number of regional submissions this year. "We're open to compositions written in dialects and local languages but it so happened that the songs that shone were also written in Filipino," Jonathan said. "Usually, it's Metro Manila centric or Luzon centric. But now, well-represented ang different regions in the Philippines. First time it happened to Himig Handog and we're so happy about it."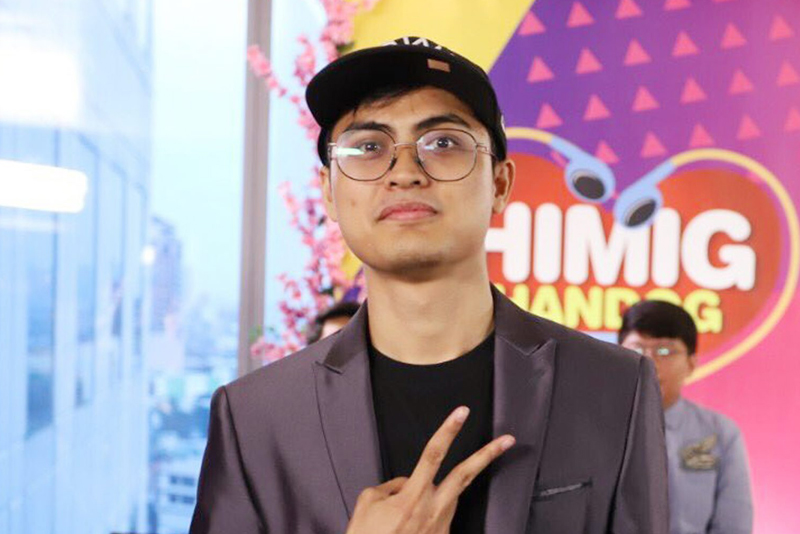 Dan Tañedo, composer of Mabagal
(Check out the songs on Star Music's YouTube channel and follow HimigHandog2019 on Facebook for details).