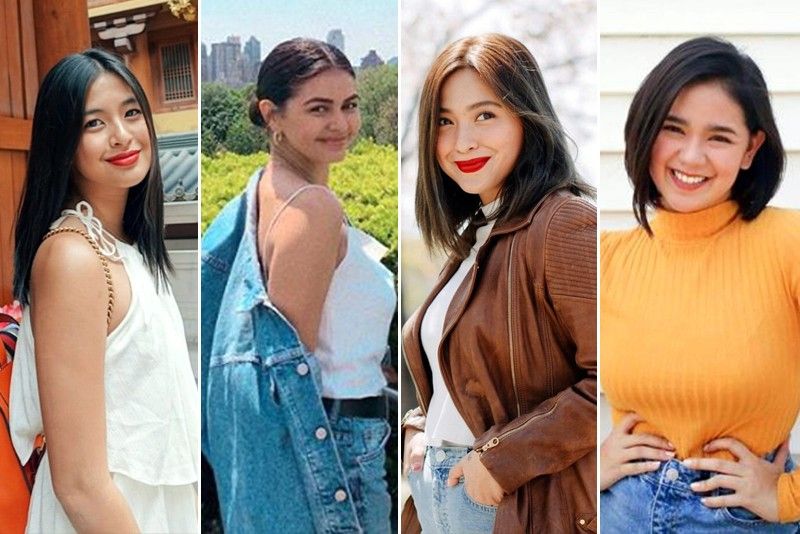 Gabbi Garcia, Janine Gutierrez, Joyce Pring and Mikee Quintos
A sneak peek into the lives of Kapuso YouTubers
They showcase enthralling performances on the big and small screens and give us pure entertainment on stage. But whenever they are not in their characters, these artists are giving us a glimpse of their non-showbiz lives through their own YouTube channels.
It may be all about traveling, lifestyle, beauty, fitness, technology, self-help, song covers, trending challenges, slice-of-life vlogs and even a combination of all, there's always something new to discover. Whether they are looking for a creative outlet or a platform to engage more with their fans and followers, the Kapuso stars are taking over the digital realm.
TV host Joyce Pring has been a YouTube content creator since 2011. Before, she would just upload song covers or chatty videos until she decided to re-focus on her digital platforms this year, "YouTube is less work for me, and more a side project I want to fully enjoy. I always like the interaction online though, so my friends on social media usually help me decide on what videos to create."
She quipped, "I'll be doing more content that my subscribers request for, and still share some that I personally want — adulting tips, travel videos and just anything that I enjoy sharing like life lessons and my love for music."
Leading man Mikael Daez confessed that his love for gadgets pushed him to venture into YouTube, "I was investing in nice laptops, in nice cameras because I like tech so I needed a way to justify plunking that much money into it. YouTube at that time seemed like a possible income stream. Ever since that, I never looked back. I just continually and gradually tried improving. Six or seven years later, I got my first Silver Play Button."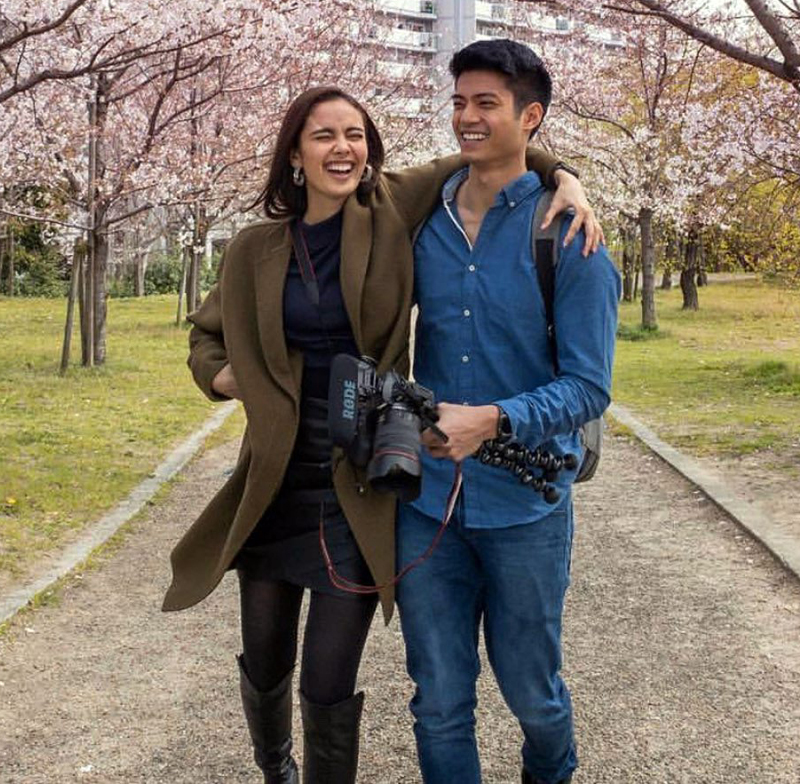 Mikael Daez
He looks forward to documenting more of his experiences with his girlfriend and travel buddy, Megan Young. "I want to produce more travel and food videos, and basically whatever I'm into. It feels like there's a story to tell through the vlog. It could be out of the country, in the country, with coffee, with food, with games. No super set plans, I'd take it spontaneously," he shared.
Actress and fashion muse Janine Gutierrez said she wants to keep things real in her channel, "I was thinking of a way to share more of my life with the people I care about and connect with this community that was really important to me."
She has so much in store for her subscribers in her upcoming videos, saying, "I really want to introduce my family to everyone and then I have a lot of travels lined up for this year that I'm definitely sharing on the vlog. I'm also planning some collaborations with my friends."
Global endorser Gabbi Garcia revealed that she first used the video-sharing website for the music video of her single All I Need and for the requirements of her endorsements before she officially started vlogging.
Gabbi said, "Whenever I'm in front of the TV, I'd always have to have this certain image and I have to act based on our characters. When it comes to vlogging, you're your own director, producer and own self. No one's going to control you and no one's going to tell you what to do. I feel like vlogging is getting to know an individual on a personal level."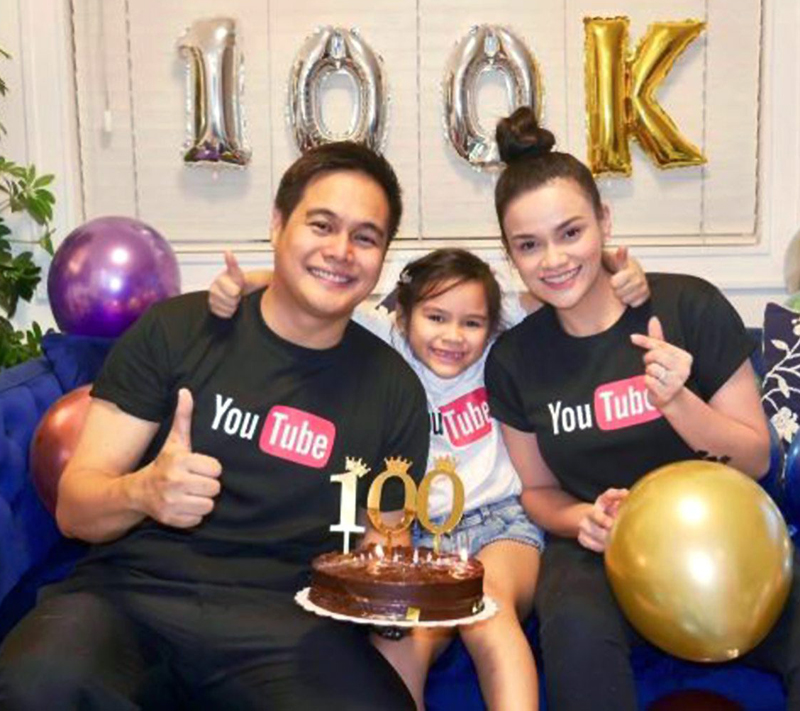 Yasmien Kurdi and family
For versatile actress and mom Yasmien Kurdi, vlogging with her family is also a way of bonding and she calls it as her "modern-day family album." Her latest vlog entry titled Sinorpresa si Pangga sa Cebu! Stalker lang ang peg!, definitely piqued the interest of netizens as it has earned more than one million views, as of writing. In the video, she and her daughter, Ayesha, decided to follow and surprise her pilot husband during his work trip in Cebu.
"Most of (the content) are family activities since I enjoy staying at home with my hubby and daughter if not at work. I also want to share some of my everyday activities that are not usually seen on TV. As you may well know, most of the roles that I portray on TV are dramatic in nature," she said.
Meanwhile, multitalented artist Mikee Quintos shared she binge-watches vlogs, especially at night before she goes to bed. Despite her busy schedule balancing tapings and school, she still finds time to post videos for her fans. "I usually film what I do on days that I don't have work and I've been wanting to show them my struggles with being an architecture student but I haven't really figured out how I'm going to do that yet, although requests have been frequent with that student life content idea," she said.
"I haven't really tried shooting beauty content for my vlog so I want to get into that and more of my student life. Watch out for that," she added.