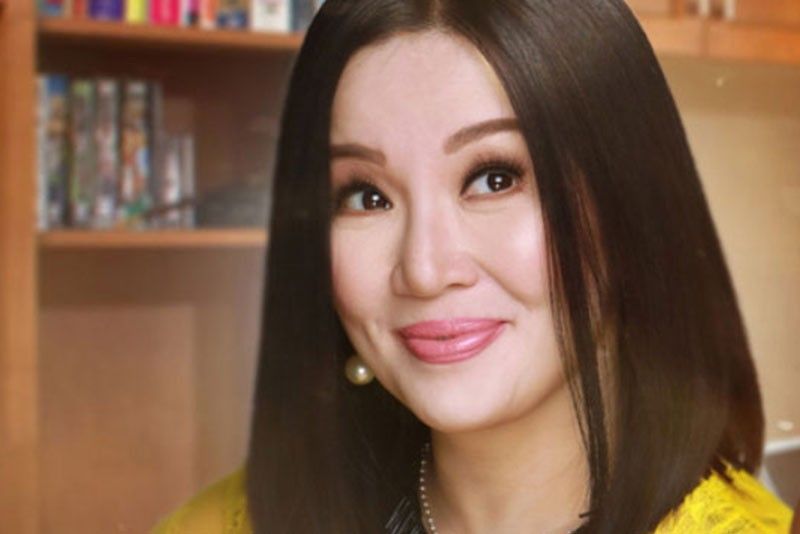 Kris Aquino in "I Love You Hater"
ABS-CBN/Released
In Photos: Kris Aquino flaunts new bikini body
MANILA, Philippines — The rainy season is here but for "Queen of All Media" Kris Aquino, summer is forever, as she flaunts her body in a red swimsuit.
In her Instagram story, Kris posted videos and photos on Monday, showing her bikini body while taking a dip in a swimming pool with sons Josh and Bimby.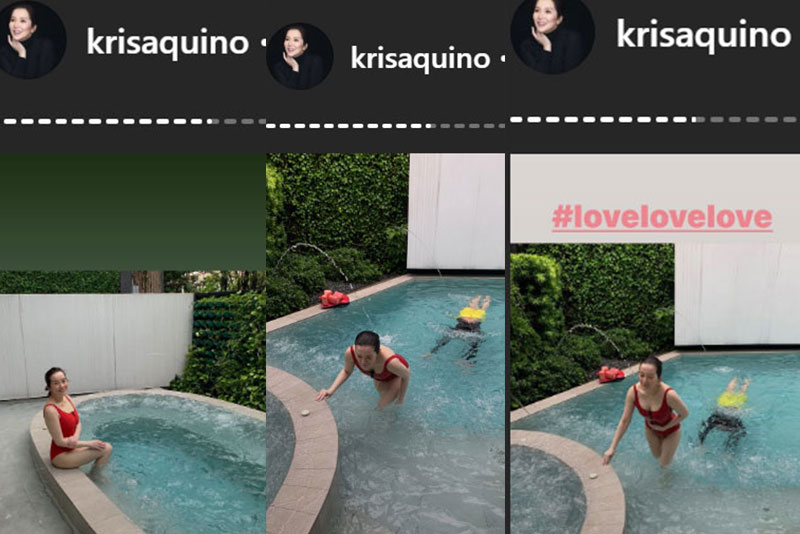 Kris showing her bikini body in an Instagram story. Instagram/Kris Aquino, screenshots
"#FAMILY," she captioned the photo with Josh and Bimby.
"#lovelovelove," she captioned another photo.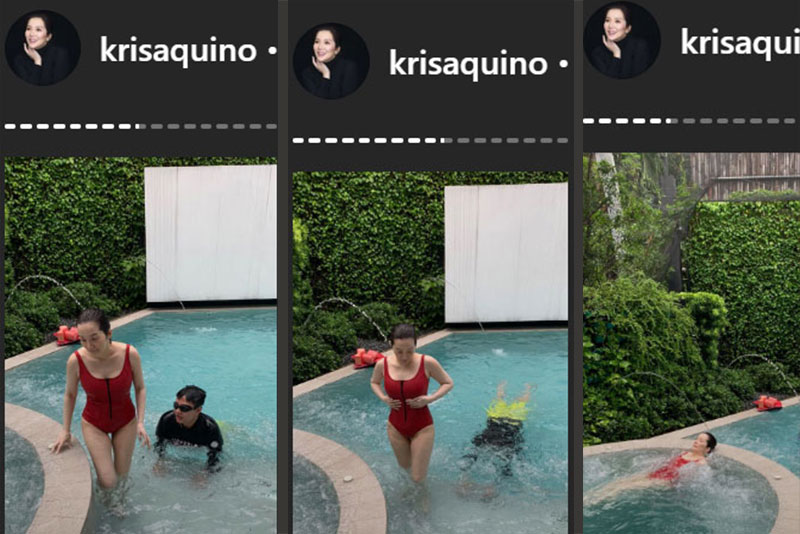 Kris showing her bikini body in an Instagram story. Instagram/Kris Aquino, screenshots
Last June, Kris posted a video showing her taking a dip in their pool at night. An Instagram user commented and told Kris how she admired Kris' body.
"Miss Kris, sorry po but I kept watching the vid because I can't help but admire how beautiful your body and your skin is. I rarely see you in that those skin tight ensemble po and I must say that a good skin care routine really pays off," the user wrote.
"In real life, I don't look that great. I'm 63.5 inches or 161.3 cm (documented from my complete medical checkup) and a healthy weight from healthline.com should have me at 125 pounds or about 57 kilos. For the camera, 120 lbs. would be great," Kris said.
"I went as low as 108 lbs. at my unhealthiest, but now maintain between 113-116 lbs. or roughly 52 kilos. if you're observant, wala kaming pics showing my rear, because I have zero booty – nawala talaga," she added.
She shared that her new body was a product of her healthy eating habits as well as skincare products and lots of water intake.
"I'm grateful numipis ang thighs and maliit ang arms. Benefit ng healthy eating (meaning a lot of milk, veggies & fruits) yung clear skin BUT also the high level of antihistamines I'm on. it also has helped na puro hypoallergenic ang skincare products that I use and I drink a lot of warm water all throughout the day," she revealed.
RELATED: Kris Aquino defends Julia Barretto, gives advice for Gerald Anderson amid Bea issue