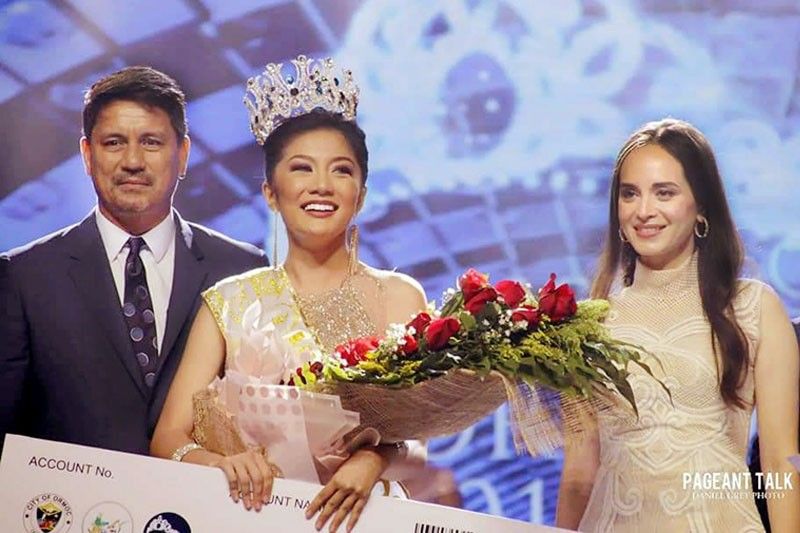 Ormoc Rep. Lucy Torres- Gomez and husband, Ormoc City Mayor Richard Gomez, after crowning 2019 Miss Ormoc Aura Shaznay Tumulak.
The stranger who became second-termer Ormoc mayor
FUNFARE
(The Philippine Star) - July 12, 2019 - 12:00am
When Ormoc Rep. Lucy Torres-Gomez and Ormoc City Mayor Richard Gomez took their oath of office together last June 30, Lucy described Richard as "the stranger" who easily endeared himself to Ormocanons.
In a story she filed for The STAR, Mary Rose Antazo noted that Lucy devoted part of her inaugural speech to Richard, with a sprinkling of Cebuano words.
Thanking the Ormocanons for their unwavering support since 2010 and for fighting "for us and with us with each battle, all the victories both big and small," Lucy promised to continue their administration's slogan, "Let's Get Ormoc Moving Ahead," and then segued to her praises for Richard.
"It took time," Antazo quoted Lucy as saying. "And in our case, time was really an ally. Sa tanan na ni tuo sa damgo ni Mayor Richard (to all those who believe in the dreams of Mayor Richard) since 2010, back when he only had three men with him, thank you. He has had to earn your trust, your respect. As his wife, I say thank you for embracing this man, once upon a time just a stranger from Manila who happened to fall in love with an Ormocana, as one of your own.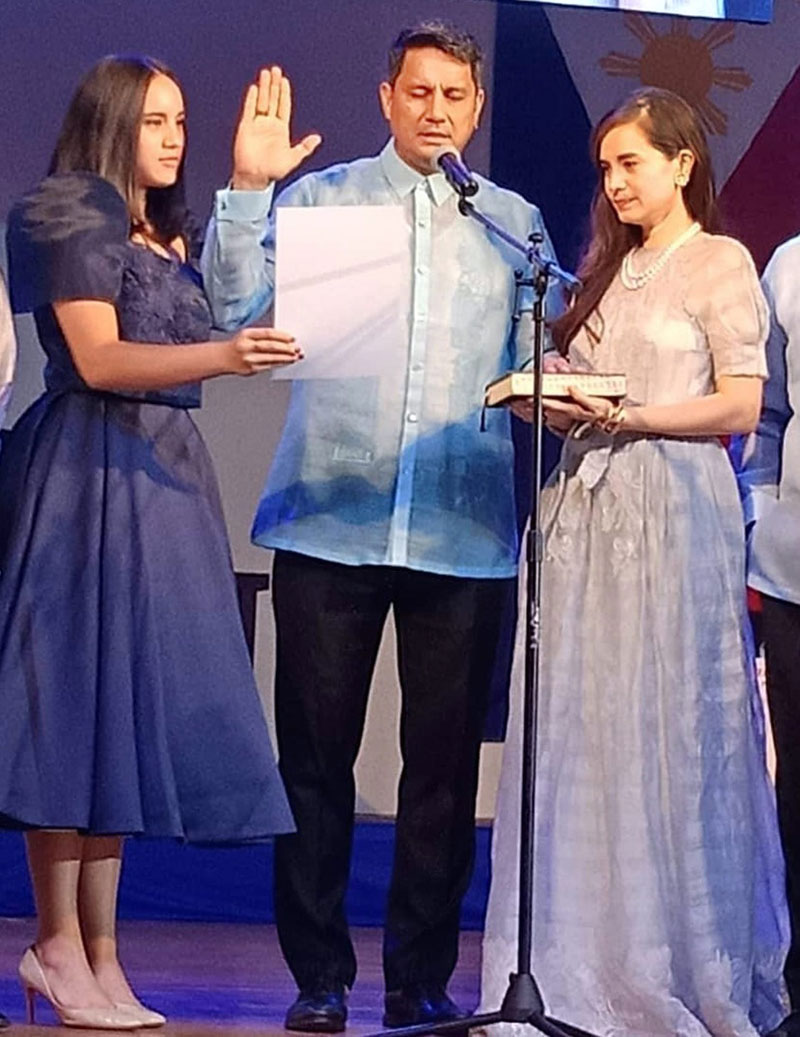 During their joint inauguration last June 30, witnessed by their daughter Juliana.
"Now he is an Ormocanon in every way that matters. Thank you for giving him the opportunity to serve. That is his joy and purpose, to not just dream better dreams but to infect you with that same dream, and together lead and inspire people to work together to make those dreams come true…"
Turning to Richard, Lucy added, "Mayor, thank you for your inspiration and for the courage. I do not think I would be half as brave to take on all I've had to take on without you by my side. I will fight any war with you."
Richard thanked the Ormocanons for giving his Ormoc Development Team (ODT) a "13-0 win."
Antazo quoted Richard telling the audience, "I was told it was a historic win."
The new city council is composed of Councilors Bennet Pongos, Roiland Villasencio, Tommy Serafica, Nolito Quilang, Gerry Penserga, Jasper Lucero, Perok Rodriguez, Vince Rama, Goito Yrastorza and Lalaine Marcos.
Two days before the twin inauguration, Richard and Lucy crowned 2019 Miss Ormoc Aura Shaznay Tumulak, 20, a B.S. Development Communication graduate from the Visayas State University (VSU), an advocate of rural and urban agriculture who wants to start a family organization that aims to empower households in the city to practice gardening to ensure food sustainability.
A lesson from Cherry Pie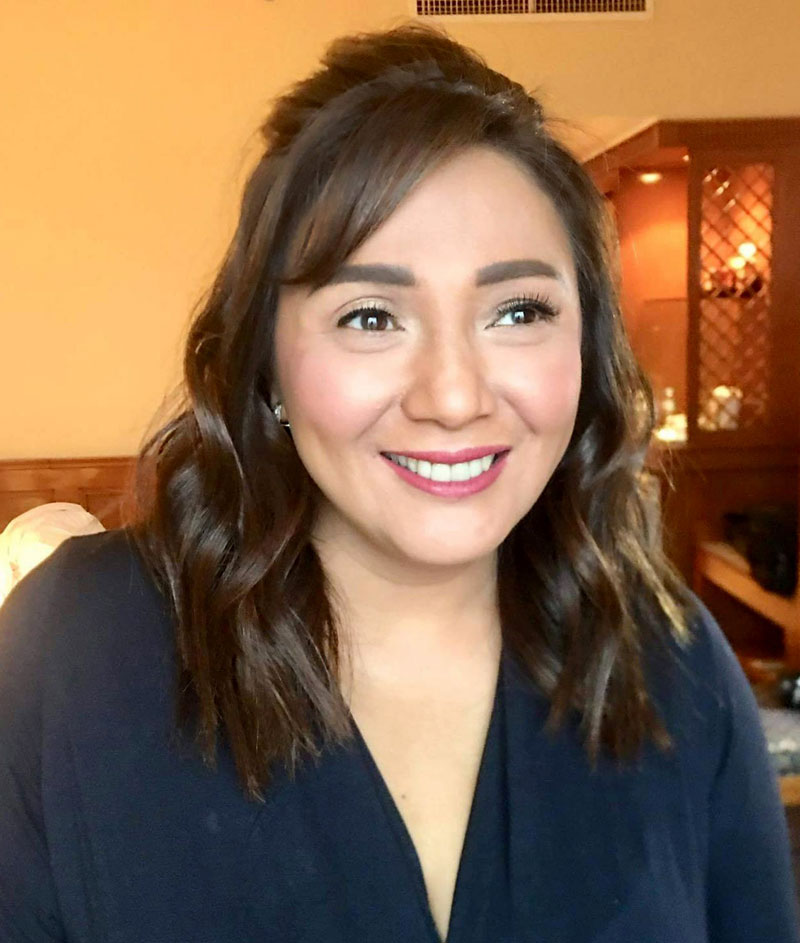 Cherry Pie Picache: Forgiving her mom's killer was hard but she did it.
Forgive us our trespasses as we forgive those who trespass against us…
That line from Our Lord's Prayer encouraged Cherry Pie Picache to seek out Michael Flores, the killer of her 75-year-old mom Zenaida Sison, in prison to forgive him. The gruesome murder happened in 2014 right in Cherry Pie's mom's house on Scout Lazcano (Quezon City) where she lived alone. Flores was Zenaida's trusted gay helper for only six months.
An anti-death penalty advocate active in prison ministry, Cherry Pie relived the painful details of that harrowing experience and how, five years later, she was able to forgive the killer. In Radical Love, aired last Sunday as a docu special on ABS-CBN's Sunday's Best, Cherry Pie admitted that it wasn't easy to forgive the killer but she did it anyway. That's the big lesson that Cherry Pie imparted to the viewers, especially those in a similar situation.
Good news for those who missed Radical Love, directed by Gary Tria, and those who want to watch it again ­— the docu is now available on iWant and will be replayed on Sunday, July 14, at 7 p.m. on DZMM and July 15, 7 p.m. on ANC.
Cherry Pie's story calls to mind Pope John Paul II (now a saint) who visited his would-be assassin, Mehmet Ali Agca in prison and forgave him. In that May 13, 1981 incident, Agca shot and wounded the then Pope as he was entering St. Peter's Square in Vatican City. Agca was sentenced to life in prison by an Italian court.
Let me reprint a story I sent to the Reader's Digest's 100-word-story contest (unfortunately, it wasn't published).
Here it is:
The Forgiven
They sit facing each other at a narrow table, quietly looking at each other with no words exchanged, her face lit up with unspoken forgiveness and his tear-drenched with remorse, a ritual they have been doing once a week for the past decade.
After clearing the table of food hardly touched, she takes out her rosary, places it on his head as she says The Lord's Prayer, "Forgive us our trespasses."
Visiting hours over, she bids him goodbye. He sheds more tears watching her disappear into the dying day. She is the mother of the girl he raped and killed.
Yes, that's a true story. The lady (identity withheld) is the sister of a popular politician.
(E-mail reactions at rickylophilstar@gmail.com. For more updates, photos and videos, visit www.philstar.com/funfare or follow me on Instagram @therealrickylo.)