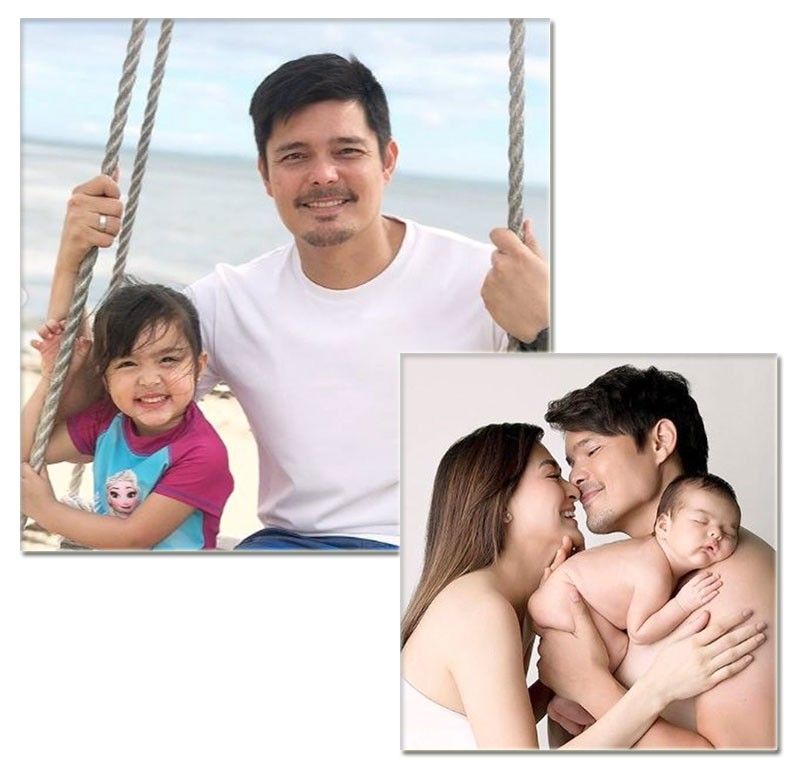 Dingdong Dantes with wife Marian Rivera (below) and son Ziggy and daughter Zia.
Kapuso on the joys of being a father
KAPUSO DAY
-
Angel Javier Cruz
(The Philippine Star) - June 29, 2019 - 12:00am
Much have been said about the challenges of being a celebrity father. Despite their busy schedules, these men always make sure they spend quality time with their children.
Dingdong Dantes says there is really no secret to good parenting. He loves spending mornings with his family and enjoys having breakfast with them.
Being Zia and Ziggy's father is the best job in the world for him. As strict as he is in the household, Dingdong shares that he also rewards his children. "I have a strong set of rules but also a strong set of rewards. So there's a balance."
As a dad in the digital age, Dingdong faces challenges such as, "finding the balance between giving the right values and managing the age of social media with so much information out there."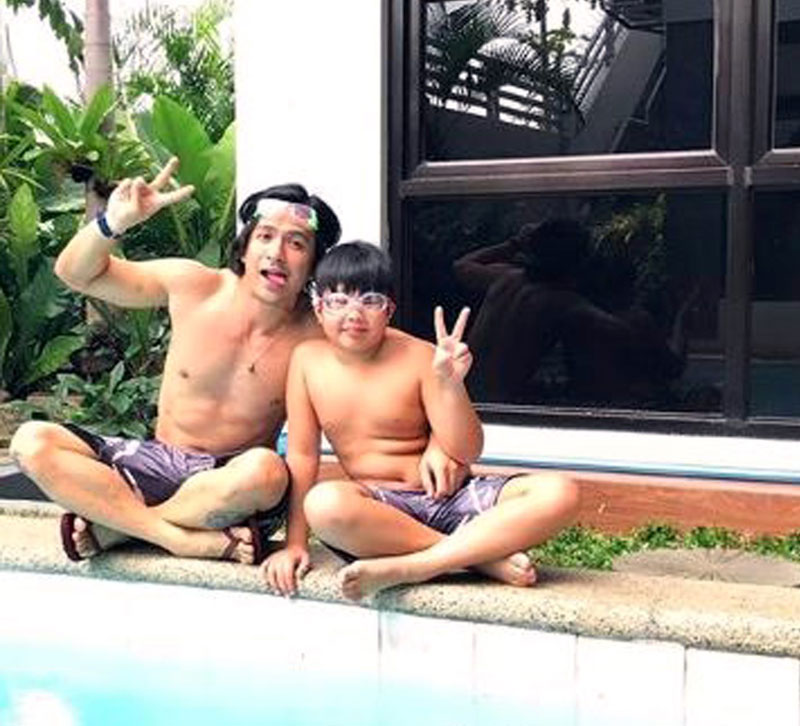 Dennis Trillo and son Calix.
If there's any advice the StarStruck and Amazing Earth host has for his children, it is to "always be your authentic selves."
When asked what's his favorite thing to do with his son, Dennis Trillo couldn't be more ecstatic to share that Calix is also into his hobby, cycling. "I love to ride my bike with my son. It keeps us fit and somehow in touch with nature," he says.
The father and son seem to be an athletic duo whenever they are together. Apart from riding bikes, they also enjoy boxing and swimming. He adds that he is not much of a strict father. He enjoys spoiling his son at times and doesn't implement rules.
More than anything, the award-winning actor never fails to remind Calix what matters most in life, "Be thankful for everything, always look at the brighter side of life and be positive always."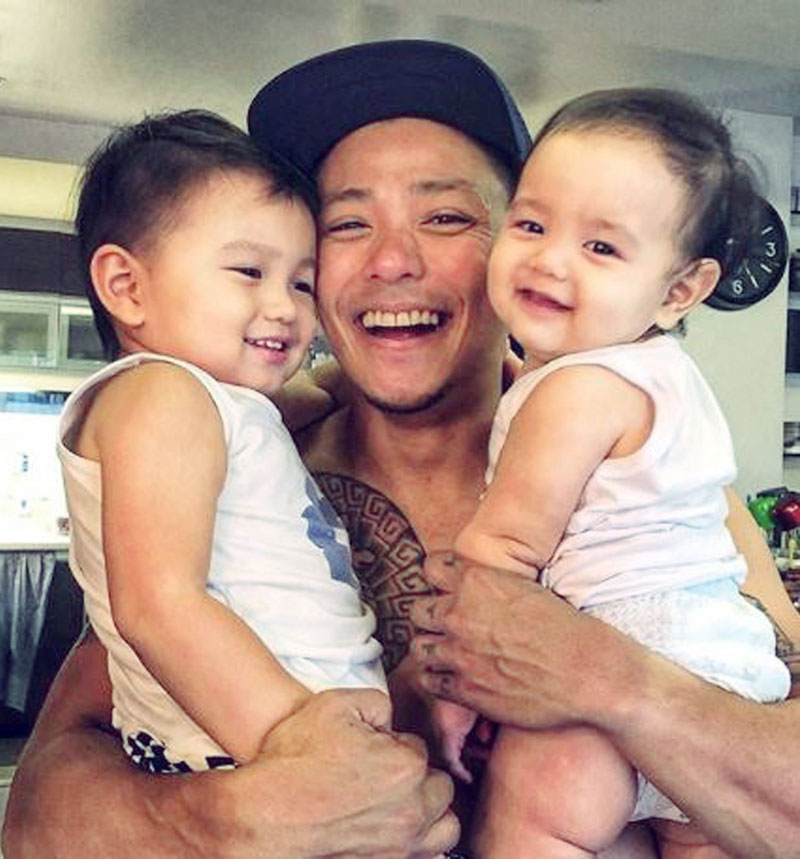 Drew Arellano with sons Primo and Leon.
For Kapuso TV host Drew Arellano, his two-year-old son Primo and 10-month-old baby Leon make him happy even in the simplest ways. Just to see them welcome him home after a long day of work instantly lights up his mood.
He shares, "I love making them gigil, smell their kili-kili, tickle them, and sleeping beside them is definitely one of my favorite things to do."
Drew may be protective as a dad but he hopes he sets a good example to his sons, "That's how they will pick up, when they see what we do but we also let them experience things on their own."
Even though pressed with constant calls for tapings, guestings or photo shoots, these Kapuso dads will never give up their time with their precious ones. At the end of the day, their children's happiness is theirs as well. Indeed, there is nothing quite like the joy of being a father.