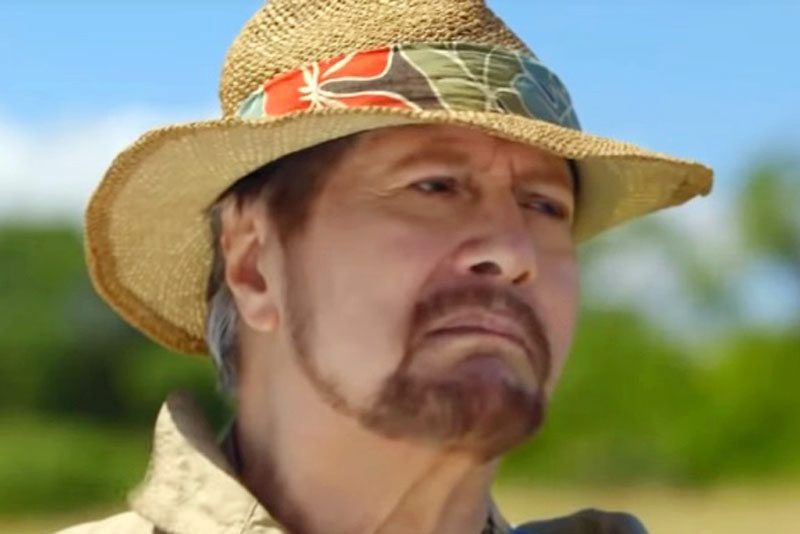 Ronaldo Valdez as Don Roman in Los Bastardos
Kapamilya dads' words of wisdom
KAPAMILYA DAY
-
Kane Errol Choa
(The Philippine Star) - June 17, 2019 - 12:00am
What we learn about love and life, we usually learn from the things we see in media. We even see our lives played out on TV, particularly in teleseryes with relatable characters who teach us lessons and positive values that resonate with us.
As we wax poetic over our own dads and father figures this Father's Day, we can't help but recall all the stand-out moments and endearing characteristics of fictional Pinoy fathers who love and make sacrifices for their loved ones.
Here are some of the most touching quotes from our favorite Kapamilya teleserye dads: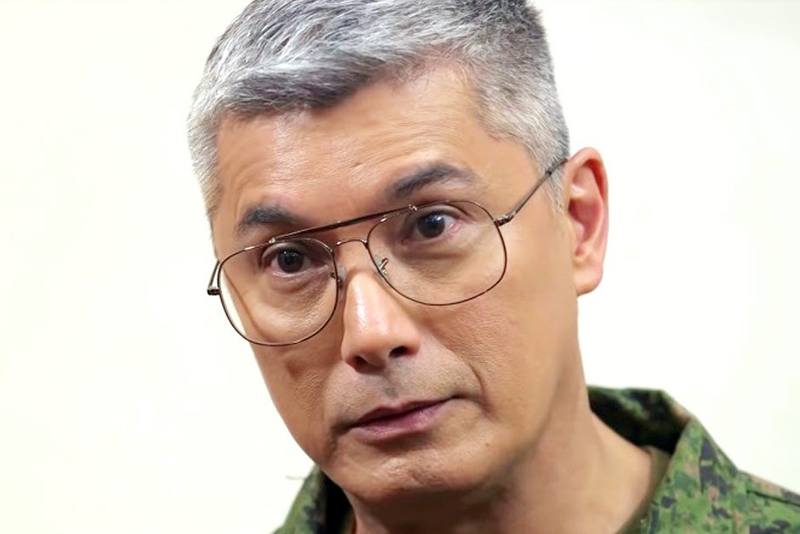 Albert Martinez as Marcial in The General's Daughter
Marcial of The General's Daughter
"All my life I've dedicated to service. My only dream is safety and peace for everyone. If I'm defying orders now, it's not just for my daughter, but for the duty that I pledged to my country. They may judge my actions, but for my daughter and for the end of Tiago's evil, I am ready to face anything."
One of the most heart-wrenching dad moments on primetime TV this year was from The General's Daughter, where Marcial (Albert Martinez) ultimately chose being a father to his long-missing daughter Rhian (Angel Locsin) over being a high-ranking military official. By being principled, considerate and loving, he is able to perform both of his responsibilities — sa pamilya at sa batas, as he says.
Once, he put himself between his soldiers and Rhian to protect her from getting captured. In another occasion, he insisted to his superior that his daughter is innocent, resulting in him getting detained in Camp Aguinaldo.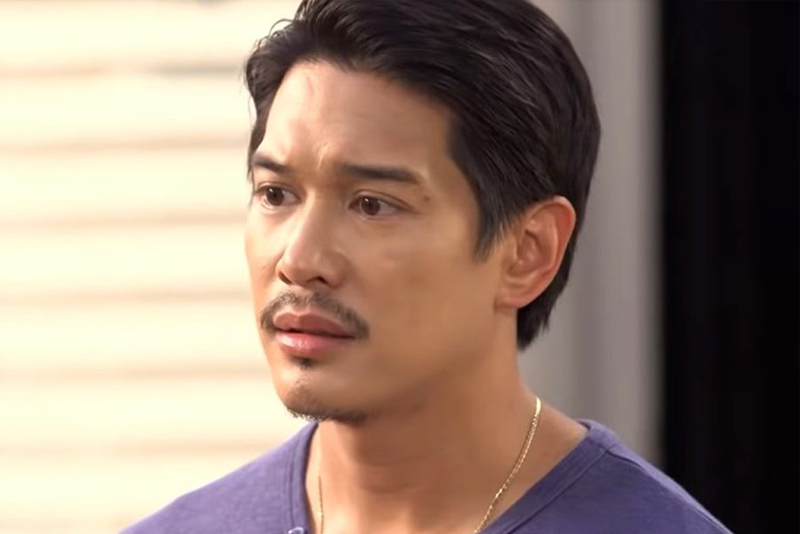 Adrian Alandy as Carlos in Kadenang Ginto
Carlos of Kadenang Ginto
"You should be thankful that I'm reprimanding you. That means you are important to me and I don't want you to get hurt. I'm scolding you not to make the situation difficult for you. I'm doing this because I want you to learn."
Sometimes, parents fear being labeled a disciplinarian, but not Carlos (Adrian Alandy) — he reprimands Marga (Andrea Brillantes) whenever she does terrible things. Even though Carlos is extremely protective and strict, he compliments his daughter whenever she wins an award or helps other people.
Born to a poor family, Carlos learned the value of hard work and perseverance at such a young age and helps his biological family financially to this day.
Don Roman of Los Bastardos
"You can be mad at me and blame me for everything — I can take that. But what I can't accept is you thinking and telling to my face that it's too late for me to be a father to you. I love you and you can't take that away from me. Whatever happens, you are my son."
One problem that some parents have to deal with is favoritism. Not only does Don Roman (Ronaldo Valdez) have to make his sons feel like he loves them all equally, he has to repeatedly apologize to them for making them feel left out.
Because he was despised by his very own dad, he does everything in his ability to take care of his sons and reassure them of their place in the family by often telling them, "Isa kang Cardinal."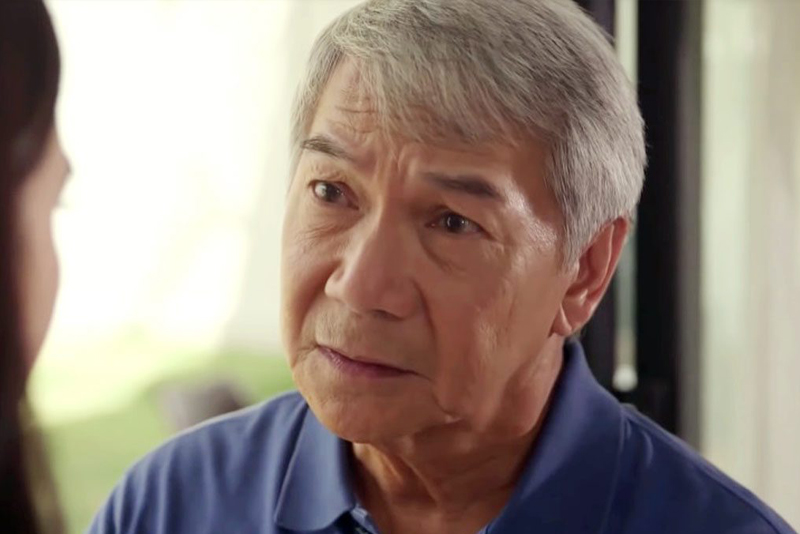 Boboy Garovillo as Emil in Sino Ang Maysala?
Emil of Sino Ang May sala?
"How long can you keep this lie? All of this happened because of your mistake that one night. How many times do I have to sacrifice my principles for you? I love you, but until I see you do the right thing, my conscience won't let me sleep soundly."
Emil's (Boboy Garavillo) heart of gold was what made him adopt Juris (Bela Padilla), who was left an orphan when she was a teenager. Although he loved Juris with all his heart when he was still alive, he did not coddle her nor ignore her errors. With his principles still intact, he forced Juris over and over again to return Leyna to her biological mother Fina (Jodi Sta. Maria) because he believes it is the right thing to do.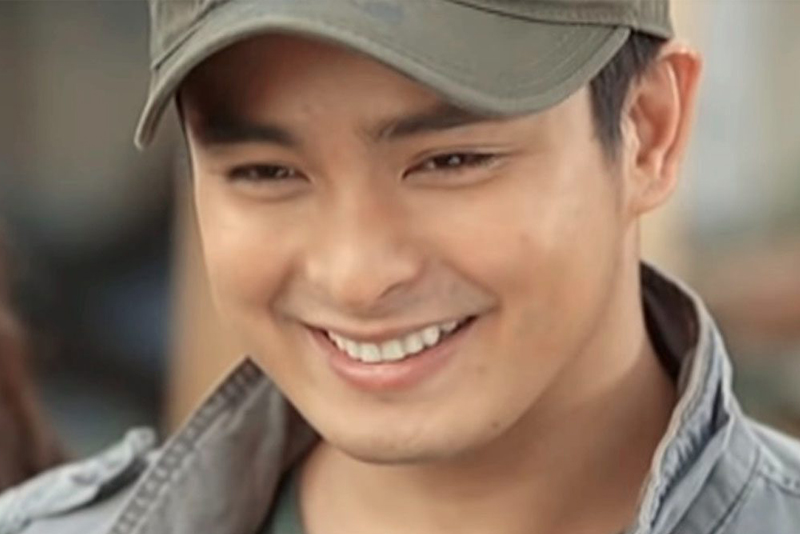 Coco Martin as Cardo in FPJ's Ang Probinsyano
Cardo of FPJ's Ang Probinsyano
"There's only one thing I ask from all of you. If something happens to me, don't abandon each other. I want you all to love each other like true brothers and sisters. Respect and protect each other."
The "kuya idol" (Coco Martin) of FPJ's Ang Probinsyano is primetime TV's symbol of hope, dedication, service and compassion. He has fought criminals, corrupt politicians and insurgents for the sake of his country, but one thing is for sure: his family remains his top priority.
A loving son and husband, the well-loved police officer has also served as a father figure to the kids he adopted from his missions and loved them like they were his own. As the head of their family, he teaches them kindness and encourages them to take care of each other.
Happy Father's Day to all the dads and father figures out there!