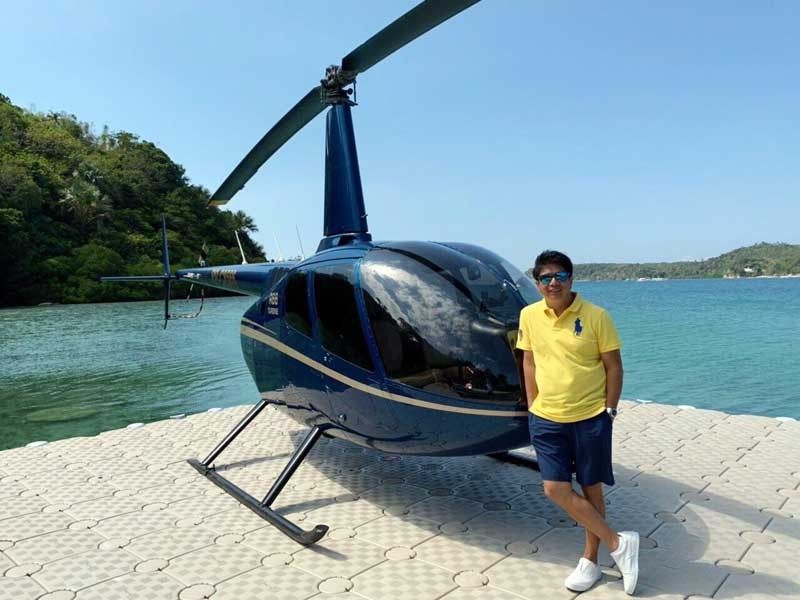 Willie Revillame and his chopper: Soaring to enviable heights
Willie will soon fly his own chopper
FUNFARE
-
Ricky Lo
(The Philippine Star) - June 15, 2019 - 12:00am
Don't look now but Willie Revillame will be flying his own chopper very, very soon.
In fact, he told Funfare that he has already learned how to "fly the chopper and how to land it." Take note that his Wil Tower just across from the ABS-CBN Studios has a helipad.
Is Willie learning how to fly by his lonesome?
Of course, not!
"I am attending a ground schooling," said Willie. "Three captain pilots are teaching me how to fly. Hopefully, I can fly alone after my training. I still have five training days. All in all, I should complete 40 hours so that I can fly alone."
With his busy schedule, shuttling not only between Manila and Tagaytay but also regularly checking on the resort that he has bought and renovated in Mindoro, Willie can now keep his appointments on time…without wasting time in a traffic jam.
As he said in a text message to Funfare, "Up, up, up and away! Come fly with me! Fly me to the moon!"
Double celebration For Boots & King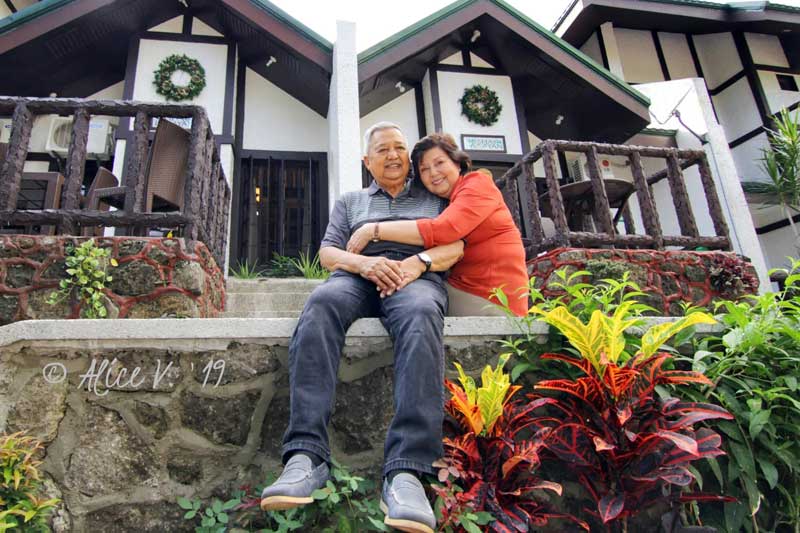 Boots Anson-Roa-Rodrigo and husband, lawyer King Rodrigo, in Tagaytay: Proving that age doesn't matter in living happily ever after. Photo from the couple's album
You're my every-King,
Underneath the sun.
You're my everything,
Rolled up into one.
You're my only dream,
My only real reality.
You're my idea
Of a perfect personally
That was Boots Anson-Roa-Rodrigo rewording the Joni James song as a tribute to lawyer King Rodrigo on their second wedding anniversary on June 14, 2015.
How time flies!
Yesterday, the couple celebrated their fifth wedding anniversary, coinciding with King's 80th birthday, with a Mass and dinner at SkyVillas Clubhouse, One Balete, Quezon City. Knowing how fun and funny they are, Boots and King must have entertained their guests with anecdotes from their five-year "twogetherness," including their bedtime stories.
So what is it like to be Mrs. King Rodrigo (six years Boots' senior)?
Here are excerpts from a "short story" Boots attached to the e-mailed invitation:
Ninongs and Ninangs , Mayor Joseph Estrada, Susan Roces, Marichu Vera Perez Maceda, Tina Xerez Burgos, Raul de Mesa and Eddie Roa were very upbeat about their "inaanaks" being parallel in age.
Imagine the bride and groom making "mano" to them. It really evoked giggles and amused laughter, while tugging at the guests' heartstrings. The biggest and funniest announcement from the couple was that one year after, guests are all invited to the baptism of their first-born, John-John Rodrigo, never mind that the Guinness Book of World Records would beat them to the occasion.
Flash forward to June 14, 2019. Absent Baby John-John, King and Boots are still in the honeymoon mode, celebrating their 60th monthsary, each marked by white roses and a romantic ditty in rhyme and meter from the "makatang abogado" King.
As befits his name, King accords me the Royal treatment, fit for a queen. His chivalrous gestures have not waned: still opens car doors; serves and spoon feeds at dinner; brings pasalubong from work; showers me with gifts on birthdays and other occasions, takes me travelling from as near as our weekend home in Tagaytay to as far as The Holy Land; ends his texts messages and phone calls with " I Love you" and provides for the home and family most dutifully and generously. As my husband, he can't be a "Sugar Daddy" to me so let me just call him my "Azucarera de Papa."
At our ages, we are ticking our bucket list. As we approach retirement from our daytime jobs, we conscientiously go about fulfilling our respective mandates to the finish line, leaving no stone unturned at the workplace. When the time comes to fully retire, we want to "cut clean" with our mission, vision and advocacies fulfilled.
Meanwhile, we share our comfort and resources as best we can. In the Ignatian spirit, we aspire to be men and women for others. We seize the day…Carpe Diem…and live in the present moment, for we do not know about tomorrow. It suffices that we live each day gratefully with Christ as our Center and laugh heartily at whatever foibles old age brings us.
(For more updates, photos and videos, visit www.philstar.com/funfare or follow me on Instagram @therealrickylo.)