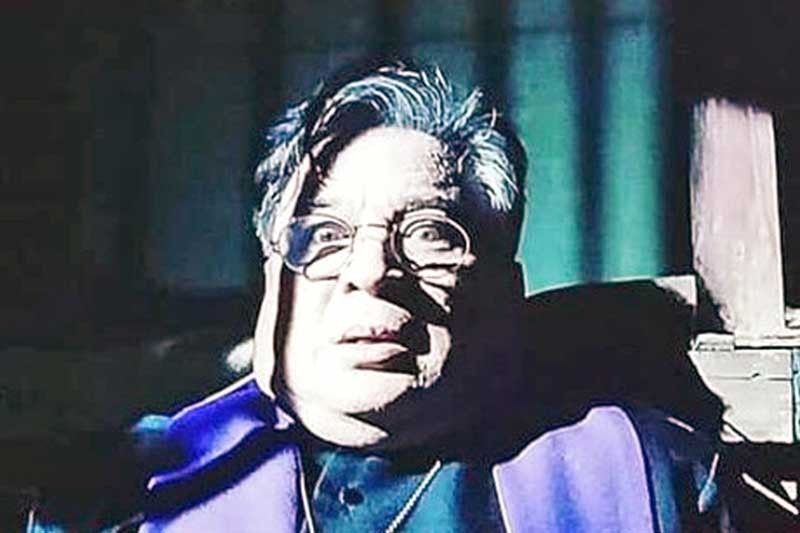 Ricky Davao, who plays Fr. Salvador in Clarita, has close to four decades of experience in showbiz and is still learning
MANILA, Philippines — There is an air of death and despair as one hears what sounds like a funeral sonata in the presscon of Derick Cabrido's exorcism film, Clarita.
Even the tablecloth in the presidential table looks like it was part of an altar cloth used in the 1950s.
After the members of the cast have taken their seats, Ricky Davao recognizes me and intones looking in my direction, "In nomine Patris et Filii et Spiritus Sancti (Latin for 'In the name of the Father, the Son and the Holy Spirit')."
After which some members of the media couldn't help guffawing.
Yes, Ricky is Father Salvador in a new horror flick along with Arron Villaflor.
Needless to say, it is one role he cherishes like another assignment that comes his way. "I like immersing in roles that are my opposite in real life," he says. "Big or small, the challenge is always there and I have learned to enjoy every moment of it. You have to look every inch a priest because in my past roles, I was a killer and virtually a serial rapist considering the number of my 'victims' in past screen roles."
He admits he has logged close to four decades in showbiz and is still enjoying it.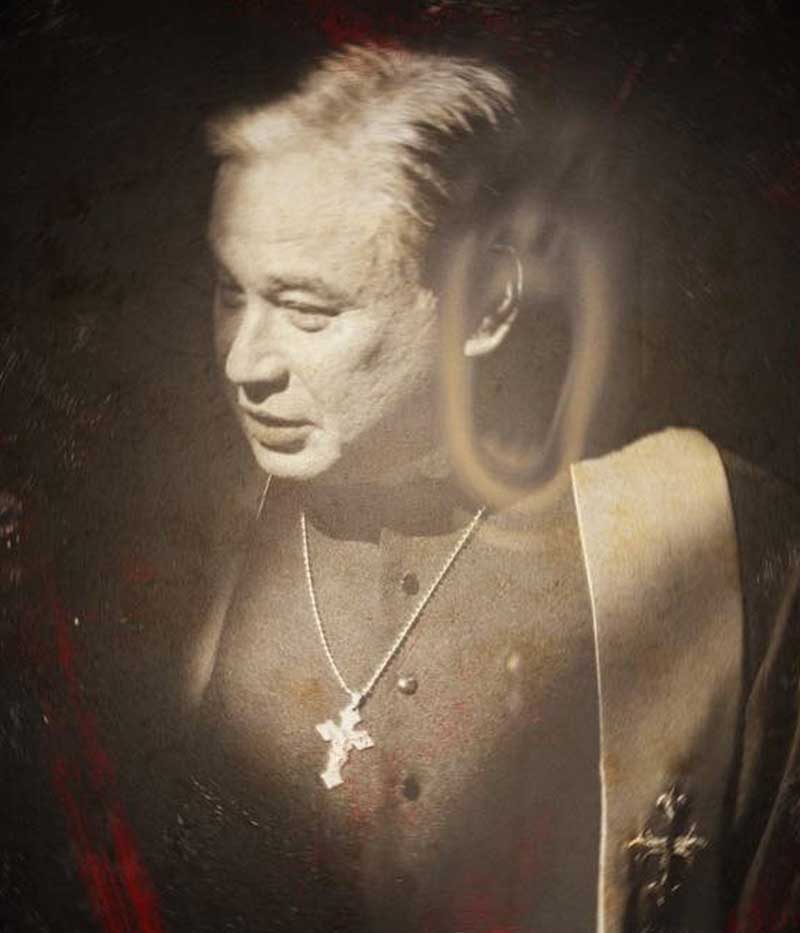 Ricky says he has not done too many horror films but, in his youth, he dreamt of appearing in one. "When I was young, I saw a film called Dugo ni Vampira and my father (Charlie Davao) was in it. It was enough to make me wish that one day soon, I'd be in horror films."
But earlier than that, the call of acting came when he saw Georges Feydeau's 1907 play, A Flea in Her Ear, at the Cultural Center of the Philippines (CCP) in the '70s again with his dad (along with Bernardo Bernardo) in it. In the play was the late filmmaker Marilou Diaz-Abaya as one of the maids. "That play fueled my desire to become an actor," he intimated once.
On the set of Clarita, which is based on a recorded exorcism ritual that made headlines not just in Manila but around the world in the '50s, he knew he was up to something that rarely comes in his acting repertoire. "Doing horror is a very physical thing. You have to communicate with your entire body and convince the audience you have what it takes to be a man of the cloth. But this role is chilling. Before the exorcism scenes, my character learned that the doctors handling Clarita's case succumbed to mysterious deaths. My character is up to that challenge of purging out the devil in her persona. But then that is the beauty of playing roles other than yourself."
After close to 40 years in showbiz, Ricky points out what it takes to become an effective actor.
He concludes: "First, you should know if you have the talent. Somehow, you have to start with something. But then talent is not enough. For one, you will need to polish your art to become the best of what you can be. And the most important thing, you have to learn to work with others. Yes, even with actors that are less gifted. Because in this calling, you learn from everybody, from the director to fellow actors and even from extras. Acting is constant learning as you portray one role after another. I believe that is the life made for me because I like learning from people around me."
Produced by Black Sheep, Clarita — also starring Jodi Sta. Maria, Alyssa Muhlach, Romnick Sarmienta, Nonie Buencamino, Angeli Bayani and Che Ramos — is now showing.