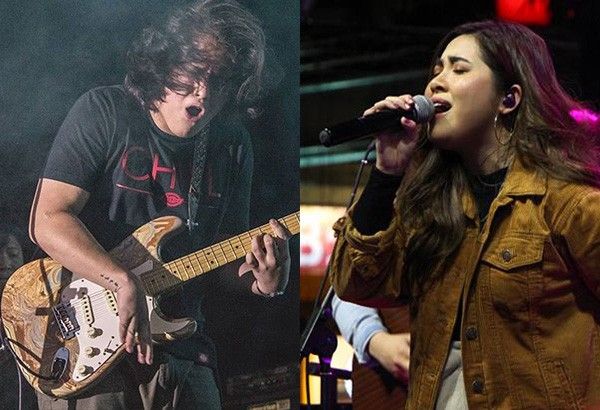 JK Labajo (left) and Moira Dela Torre
Instagram/JK Labajo, ABS-CBN/Released
Moira Dela Torre speaks up on JK Labajo calling 'Idol Philippines' judges 'huge shame'
MANILA, Philippines — Moira dela Torre has reacted to fellow Kapamilya singer JK Labajo's comments against "Idol Philippines" judges for rejecting contestant Luke Baylon.
In her recent press conference for being hailed as the Most Streamed Local Artist for 2018 on Spotify, Moira said she respects JK's opinion.
"He is entitled on his own opinion. I get why people are fighting for Luke kasi magaling naman talaga siya. I respect his opinion. Ayun, I respect him," Moira said.
Moira also assured that the public is also entitled to their opinion. This is after she received hate comments after Luke was booted out.
"You know, they are always entitled to their own opinion. At the end of the day, it was my listeners who placed me in this kind of position," Moira explained.
"There are people who don't like me, but I know there are people who still love me, so as long as I know people who love me know, I'm credible to be there," she added.
After "Idol Philippines" judges turned down reggae singer Luke's bid to qualify for the next round, JK aired his frustration on his social media.
"It's a yes for me. I'm not even gonna argue with the other judges. It's easy to fix flats and sharps and such imperfections but it's not that easy to find soul. Kakagigil," JK said.
"Huge shame on the other 'judges' for not seeing this guy's potential. What a shame. Such a shame. I'm ashamed," the "Buwan" singer said in another post.