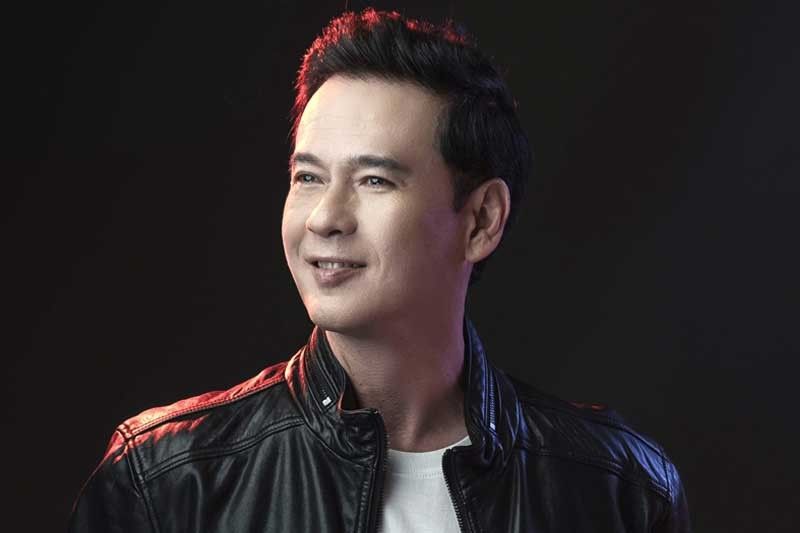 Raymond Lauchengco, one of the featured artists in Into The '80s: Songs are soundtracks of our lives.
Raymond revisits '80s music & memories
MANILA, Philippines — Raymond Lauchengco is, first and foremost, a singer. Yes, he crossed over from musicals to movies in the '80s and created a name for himself. Come May 18, tomorrow, in the Solaire Resort & Casino-produced Into The '80s, the Bagets alum will revisit the '80s music and showcase the balladeer side of him. Joining him are fellow Original Pilipino Music (OPM) artists Jett Pangan, Gino Padilla, Jam Morales and Lou Bonnevie. They will remind concertgoers of the era's music and its genres as well as the memories that come with them.
"I'm very grateful," replied Raymond when asked about Solaire's retro project that gathers Pinoy singers during a media call, "and I appreciate that there are theaters and there are (people) who still welcome us."
Expect Raymond to sing his hits like I Need You Back as well as those of Jett (Salamat), Gino (Closer You and I), Jam (A Smile in Your Heart) and Lou (Love me Tonight). They will take a walk down memory lane with audiences to recreate the '80s sounds that resonate familiar feelings regardless of one's generation demographic. After all, music is music and it gets better through time.
"You know music is very powerful," said Raymond. "When you listen to a song, it becomes part of the soundtrack of your life. When you listen to a song, kaya (nitong) mapiga ang lahat ng image ng buhay mo (it can help you recall the images of your life)."
That's what '80s songs do to many, especially for those who have grown up listening to them.
"To me, '80s represented freedom," shared Raymond. "Why? No. 1, I went to college (at that time). No. 2. Nagkaroon ako ng kotse and I learned how to drive. (Then,) I fell in love. So all of these things happened to me. So I'm very biased about '80s music kasi yun ang naging soundtrack ng, kumbaga, ng freedom ko. And I think it works the same way for other people." Since radio stations play '80s music every Friday, shared Raymond, even millennials appreciate it.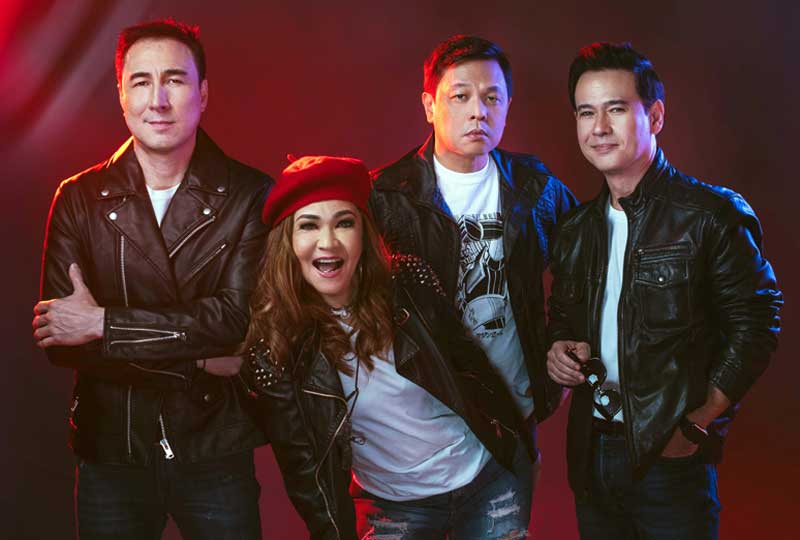 With Original Pilipino Music artists (from left) Gino Padilla, Lou Bonnevie and Jett Pangan.
Asked why people seem to like and long for '80s music, Raymond replied, "I think it's the fondness of the retro-ness of it... I think there are still many good songs now... iba ang ballads nun."
Into The '80s also presents a repertoire of Billboard top hits (George Michael's Careless Whisper and The Police's Every Breath You Take), movie themes (Ghostbusters, Footloose and Xanadu), new wave and dance tunes (Jo Boxers' Just Got Lucky, Whitney Houston's I Wanna Dance With Somebody, Billy Joel's Uptown Girl and Kool and the Gang's Celebration.
Audiences will celebrate the music that defines a generation. The songs of Raymond, Jett, Gino, Lou and Jam speak strongly of '80s Original Pilipino Music (OPM). Like all other tunes from the past and present, they deserve to be revisited and experienced.
"I'm not really an actor. I'm a singer," Raymond said. "I'm acting once in a while."
Just a quick retrospective look at Raymond's work: He appeared in the iconic youth-oriented film Bagets with Aga Muhlach, J.C. Bonnin (now a pastor), Herbert Bautista (the outgoing Quezon City mayor) and William Martinez. From there, Raymond did movies for Viva and with the likes of Sharon Cuneta. He was a lawyer in the Aga-Bea Alonzo starrer, First Love.
"There are so many talents now," Raymond compared the showbiz landscape now to what it was like before. "There's GMA, there's ABS-CBN. During my time, wala eh. It was just Viva, Regal, Seiko. mas maliit ang industriya noon… I have to say, in terms of singers, grabe ang talents now."
According to him, the Bagets stars would see each other twice a year. They have dinner reunions.
"I'm very proud of each other," said he, who now directs concerts and corporate events and does a little of TV and film.
As for those who aspire to break into showbiz, Raymond had these words for them to ponder upon: "You can't compare yourself with other people. Each person's journey is different. Each person's destiny is different. At the end of the day, you just be yourself and be the best version of yourself that you can be."
With regard to voices (of the new generation of singers) that dominate the airwaves, Raymond said, "Yung mga boses na naririnig ko ngayon, hindi ko yun naririnig noon, yung super lakas, super taas, walang ganun noon... my only advice is 'wag po tayong manggaya. We have our own unique gifts from God. Let's not try to sound like Justin Bieber or Bruno Mars. We should sound like ourselves. That's my only advice. But in terms of talent, the talent that is present now, hindi ko yun nakita nung '80s."
Raymond's vocals represent the distinct voice of Pinoy '80s music.
(To be held at The Theatre at Solaire, Into The '80s is directed by Toto Gentica from the script of Henry Tejero; choreography is by Butch Esperanza. For details, call Ticketworld at 891-9999.)