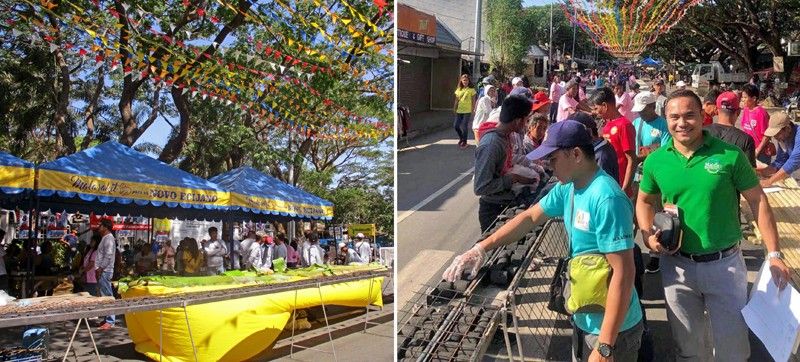 One of the highlights was the first Ihawan Festival, the longest 'ihawan ng tilapia' attempt using eco-friendly, non-carcinogenic 'bana charcoal'
Photos by Celso de Guzman Caparas
8th Pandawan Festival in Pantabangan, Nueva Ecija
MANILA, Philippines — The recently-held eighth Pandawan Festival in Pantabangan, Nueva Ecija, featured various colorful activities and cultural presentations that marked another milestone in this municipality. Mayor Roberto Agdipa said that the festival becomes more meaningful as it showcased its sceneries, local products, and rich arts and culture.
One of the festival's highlights was held on April 24, the first Ihawan Festival, the longest "ihawan ng tilapia" attempt participated in by different barangays. The "ihawan" used Mackay Green Energy, Inc.'s eco-friendly, non-carcinogenic "bana charcoal" made from a sustainable crop, bana grass. It is 100-percent green, that is why it is not cancerous, smokeless, odorless and ignites easily and burns up to 3.5 hours. Launched in 2010, Mackay Green Energy, Inc. has since created regular jobs for Filipinos in Luzon, Visayas and Mindanao and is getting closer to its goal of helping the country to become more environment-friendly.
Home to the famous Pantabangan Dam and lake, the festival was made more exciting by a fun run, cooking contest, Zumba competition, grand parade, street dancing, Kasalang Bayan, Bangkarera Duathlon and Triathlon, and Katutubong Palaro. It was capped by a variety show featuring celebrity guests.