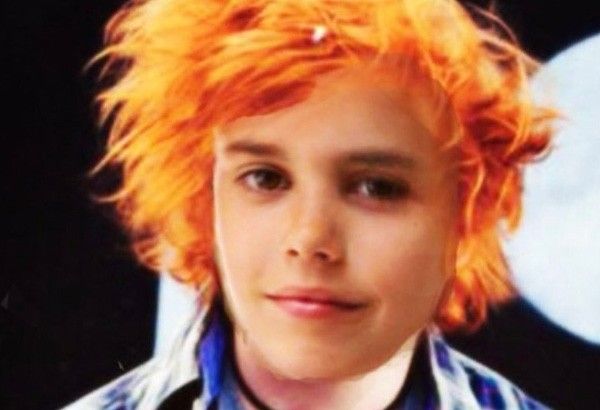 An artist's rendition of what a Bieber-Sheeran child could look like.
Twitter/Justin Bieber
'I Don't Care': Ed Sheeran releases collaboration song with Justin Bieber
MANILA, Philippines — Twitter is on fire on Friday for the release of the new collaboration single between superstars Justin Bieber and Ed Sheeran.
Titled "I Don't Care," the upbeat song comes almost four years since the two worked together on the smash hit "Love Yourself."
May 10, 2019
Both Bieber and Sheeran teased their fans before dropping the new single. First, they both posted a poll that said: "Do you want new music?"
Fans were asked to choose either "Yes," "No," or "Idc."
.@JustinBieber & @EdSheeran continue to tease new music with a brand new poll on their Instagram stories.

Do you want new music from the duo? pic.twitter.com/1TUzBi0ATt

— Pop Crave (@PopCrave) May 3, 2019
Justin first admitted the collaboration on May 8 by commenting "Yep true" on news about it.
Yep true https://t.co/dX51H39oJO

— Justin Bieber (@justinbieber) May 8, 2019
He then followed it up with an "Also true" comment on an Official Charts article that said he and Ed are "the only two artists in history to hold the Top 3 songs on the Official Singles Chart at the same time."
Also true https://t.co/E0bC31QjDC

— Justin Bieber (@justinbieber) May 8, 2019
Contrary to the song's title, Bieber cares so much about the new song that he made a countdown: "Been a long time since I've done a countdown to new music," he tweeted.
Likewise, Ed cared to take an Instagram video story to promote the single even if he is in the middle of the jungle: "I'm about to enjoy a beer, and yeah, check it out in all platforms," he said.
Fans care, too, which is why the single and the singers are among Twitter's top tending topics on Friday.
The song's lyric video has gotten over 700,000 views on YouTube hours after release.
On Friday, queen of pop Madonna also introduced her music video and new single "Crave," featuring American rapper Swae Lee Lee Swae.
Madame ?. Wants you to.........CRAVE.......her new single with @goSwaeLee !............out today! ???????????? @nunoxico pic.twitter.com/d5oPpKj9CA

— Madonna (@Madonna) May 10, 2019