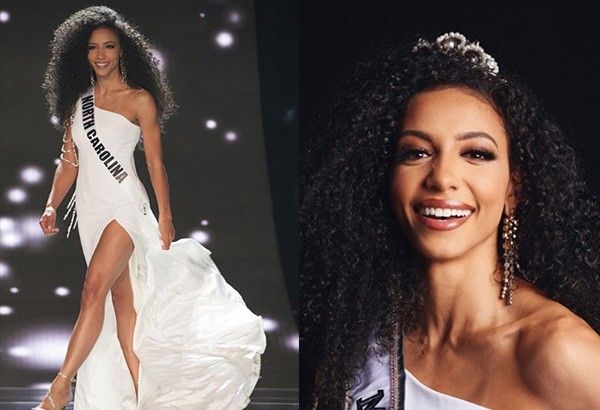 North Carolina's Cheslie Kryst is Miss USA 2019
Facebook/Miss USA, Instagram/Cheslie Kryst
Lawyer giving free services to inmates wins as Miss USA 2019
MANILA, Philippines — North Carolina's Cheslie Kryst was crowned as Miss USA 2019 on Friday at the Grand Sierra Resort and Casino Grand Theater in Nevada.
The 28-year-old lawyer was followed by Miss New Mexico Alejandra Gonzalez and Miss Oklahoma Triana Browne as first runner-up and second runner-up respectively.
Miss Universe 2018 Catriona Gray and Miss Teen USA 2019 Kaliegh Harris welcomed the newly-crowned Miss USA into the Miss Universe Organization family.
Before getting the crown, Cheslie wowed the crowd in her final speech. When asked what is the one word she would describe her generation with and why, she said that her generation is innovative.
"I would say that my generation is innovative. I'm standing here in Nevada, in the state that has the first majority female legislature in this entire country. Mine is the first generation that forward-looking mindset that has inclusivity, diversity and strength and empowered women. I am looking forward to continued progress with my generation," she said.
Cheslie will represent USA at the upcoming Miss Universe 2019 scheduled in the latter part of the year.
According to Miss USA website, Cheslie is a full-time attorney that is licensed to practice law in two states. She earned both her law degree and MBA from Wake Forest University and graduated cum laude with a Bachelor's degree from the Honors College at the University of South Carolina.
As a civil litigation attorney, she does pro bono work for reducing the sentences of inmates.