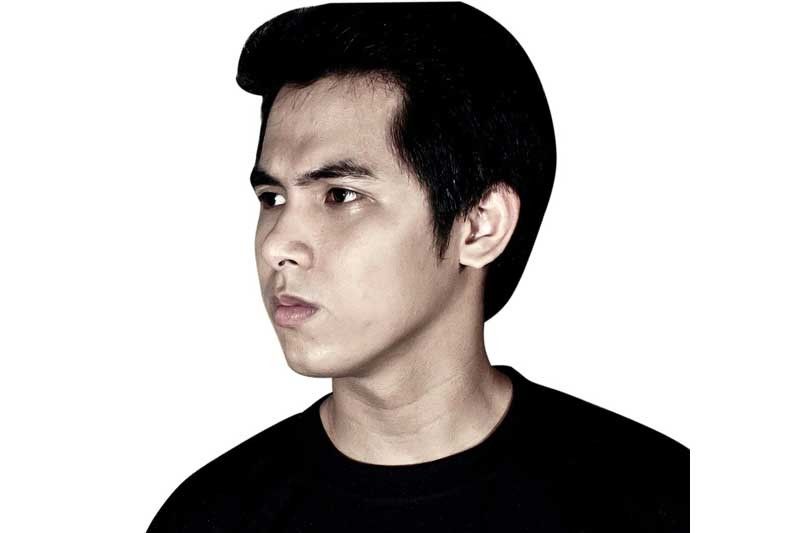 'I was thrilled when I first got the invite for MTV Asia's YO! MTV Raps (below). It felt very exciting to represent my country on such a massive and classic television show. I felt like I had to step up but at the same time, just live in the moment.'
Abra showcases Pinoy hip-hop culture in YO! MTV Raps
MANILA, Philippines — Abra is the first and only Filipino artist to be featured in the Asian edition of YO! MTV Raps. He joins a roster of over 30 emerging and established rap stars from 11 countries worldwide in MTV Asia's reboot of the iconic '90s show for music fans in Asia.
The original program became a "premier destination" for all things hip-hop — an entertainment force credited to have helped inspire the rise of rap music and global passion for the genre and the hip-hop culture at large.
MTV Asia's YO! MTV Raps continues the tradition and celebration of hip-hop culture — music, fashion and lifestyle — as viewed through the Asian lens, promising a linear and digital offering across all of the channel's platforms.
Hosted by DJ-producer Kim Lee and Singaporean rapper and songwriter Yung Raja, the show debuted on April 15. Abra, representing the Philippines, will appear on the third episode on May 14.
The 28-year-old Abra, whose real name is Raymond Abracosa, first made mainstream waves with his 2012 song Gayuma featuring Thyro and Jeriko Aguilar. His music video, which now has over 50 million views on YouTube, was previously recognized for generating the most views for a Pinoy artist.
Abra, however, started to pursue a music career in 2010 as a member of the hip-hop group Lyrically Deranged Poets (LDP). He would then compete in the FlipTop Battle League as one of its pioneering emcees and later on, would become one of its heavyweights.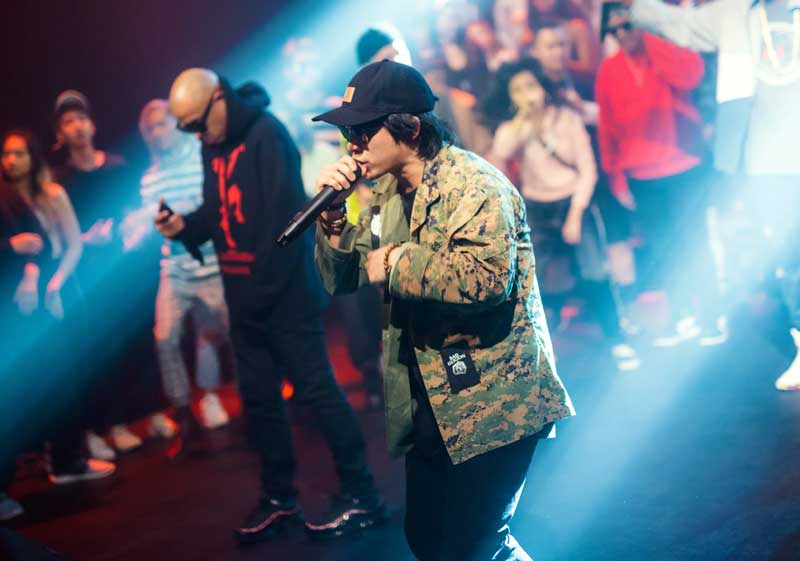 In 2017, Abra ventured into film acting and topbilled Respeto, which received critical acclaim for its socio-political themes and showcase of Pinoy rap battles and Balagtasan poetry.
The STAR had an exclusive interview with the rap idol ahead of his highly-anticipated feature in YO! MTV Raps.
What was your reaction when you learned that you were going to be part of MTV Asia's YO! MTV Raps?
"I was thrilled when I first got the invite for MTV Asia's YO! MTV Raps. It felt very exciting to represent my country on such a massive and classic television show. I felt like I had to step up but at the same time, just live in the moment."
What was the experience like?
"You can't imagine how surreal it was for me to be part of this legendary hip-hop show. Shooting for YO! MTV Raps didn't feel like work because we were just immersing ourselves in the art form and the culture, which really is an everyday thing."
As the only Filipino to be featured in the MTV Asia show, what do you hope international audiences can learn about the rap scene and artists in the country?
"I wanted to give this new and unfamiliar audience a taste of how diverse Filipino rap is and hopefully, they would become curious. I'm just one of the many flavors our country has to offer since the Philippines is oozing with talent when it comes to rap."
What can you say about the state of hip-hop music in the country now?
"In my opinion, this is arguably the strongest age Filipino rap has ever been in. Generally, because of the many talented emcees and producers making waves during this era, both the music and the battle scenes are owning it right now."
Have you always imagined you would become a rapper and musician?
"I never thought that I'd be considered a 'rapper' till I started writing my own lyrics and performing then with my group LDP back in high school. If I didn't involve myself with rap, my life may not have been as fun and adventure-filled as it is now."
How has your style and songwriting changed and evolved since you broke into mainstream music in 2012 with Gayuma?
"To get the right mix and balance that I want in my work, I always make it a point to improve, in all aspects and standards that I'm familiar with, every time I create something new. I want to showcase how fluid and versatile Filipino rap can be."
Seven years in the OPM scene, how do you find life and career as a Filipino music artist so far?
"Quoting Biggie, 'I never thought that hip-hop would take me this far.' A big part of who I am today is all thanks to rap and hip-hop music. I can't imagine a more exciting career path than the one I've gone on, and I've only just begun."
To topbill the multi-awarded film Respeto, how has that experience helped you as a rapper?
"Shooting our film Respeto helped me remember how it was like when I was just starting out as a rapper with nothing to show but passion and a desire to be heard. I am currently trying my hand at writing the story for my next movie."
Can you share any new projects that you are working on at the moment?
"I will soon be releasing a deluxe version of my Abra album, a remastered version of my latest EP, and a few unreleased songs on Spotify and other digital platforms. I am also currently working on new projects with LDP, Ron Henley, Apekz and Loonie."