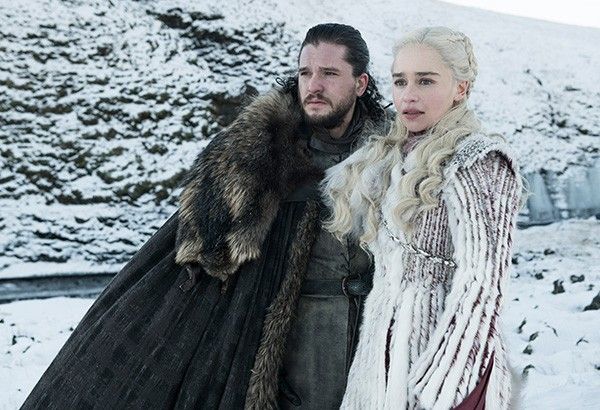 Daenerys and Jon Snow continue to make their fans giggle.
HBO/Release
LIST: 12 shockers from 'Game of Thrones' Season 8 premiere
MANILA, Philippines — "Bitin!"
Such was the prevailing reaction of Filipino viewers at the Johnnie Walker House in Makati after watching the season eight premiere of "Game of Thrones" organized by Sky Cable.
The drama series' eighth and final season began airing on HBO at 9 a.m. on Monday, with a same day encore at 10 p.m.
The first episode did not disappoint with its slew of shockers. Without revealing much for those who have not seen it yet, here are some highlights to look forward to.
1. The opening credits still contain the series' iconic theme song, but the animation of the houses has been changed and has become three-dimensional and more realistic.
2. The episode also now has a more documentary feel to it that makes it look raw, as opposed to previous seasons that used to have a sense of a movie made for TV.
3. The series opens powerfully and guess who delivers the first lines?
4. Daenerys and Jon Snow continue to make their fans giggle.
5. Somebody rides the dragon for the first time.
6. Did Bran Stark just drop a hint on his connection to the Night King?
7. A very poignant truth about House Targaryen has been revealed.
8. Expect to have some action and comedy, but nothing heavy yet.
9. What is the Night King's message?
10. Two of the series' major season one players meet again.
11. With just the meeting of eyes, the premiere delivers a meaningful yet intriguing ending.
12. The series also revealed the second episode title, "Stormborn," which will probably revolve around Daenerys and House Targaryen.