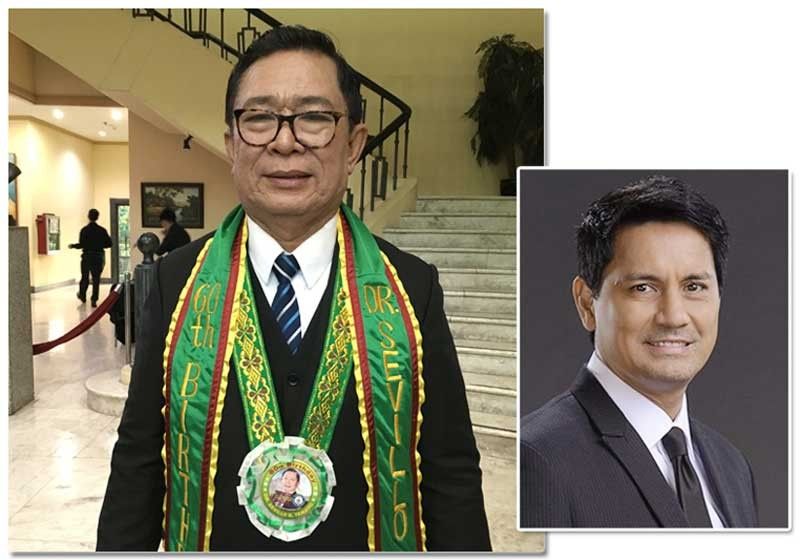 Dr. Sevillo Tamayo is willing to turn his life story into film
Would Goma play a doctor?
Bot Glorioso
(The Philippine Star) - April 13, 2019 - 12:00am
MANILA, Philippines — Despite the many choices in the local acting scene, herbalist Dr. Sevillo Tamayo thought of no one else but Richard "Goma" Gomez (inset) to portray him in the story of his life which he agreed to be made into a movie.
Dr. Tamayo, known for his extensive research and development of quality herbal products, was convinced to turn his life story into a cinematic work in an aim to make his products known worldwide and to reach more people interested in learning the body's inherent ability to maintain and restore health the natural way.
"Even before my patients and friends broached the idea of making a movie, it has been Richard Gomez whom I think is the best person to play me. He's a good actor and I used to watch his films before because of my wife who is a fan of Sharon Cuneta," said Dr. Tamayo of his being so familiar with Richard's acting prowess. Everyone knows that Richard is the mayor of Ormoc City, Leyte, the hometown of his wife, Rep. Lucy Torres-Gomez.
If and when the movie pushes through, the title will be Dahil sa Pag-Ibig. He is also considering the possibility of guesting big-name stars.
The doctor also shared that he once became the therapist of Pilita Corrales and former action star Rudy Fernandez. Showbiz life is no longer new to the doctor who said that many actors have become his barkada.
As a result of his 17 years of research and studies here and abroad, the doctor has made a breakthrough in herbal product processes, manufacturing and marketing. At present, he owns Tamayo Essentials that carries health and wellness products.
Like what had already written in the news, Tamayo also claimed to have known the formula to neutralize the poisonous effect of muriatic acid. Thus, he is now dubbed as "Filipino Muriatic Man."
He, too, recently became the official nominee in the Guinness Book of World Records as the only person who can drink muriatic acid. His nomination was formally announced during the 39th Consumers Choice Awards held at the AFP Theater.