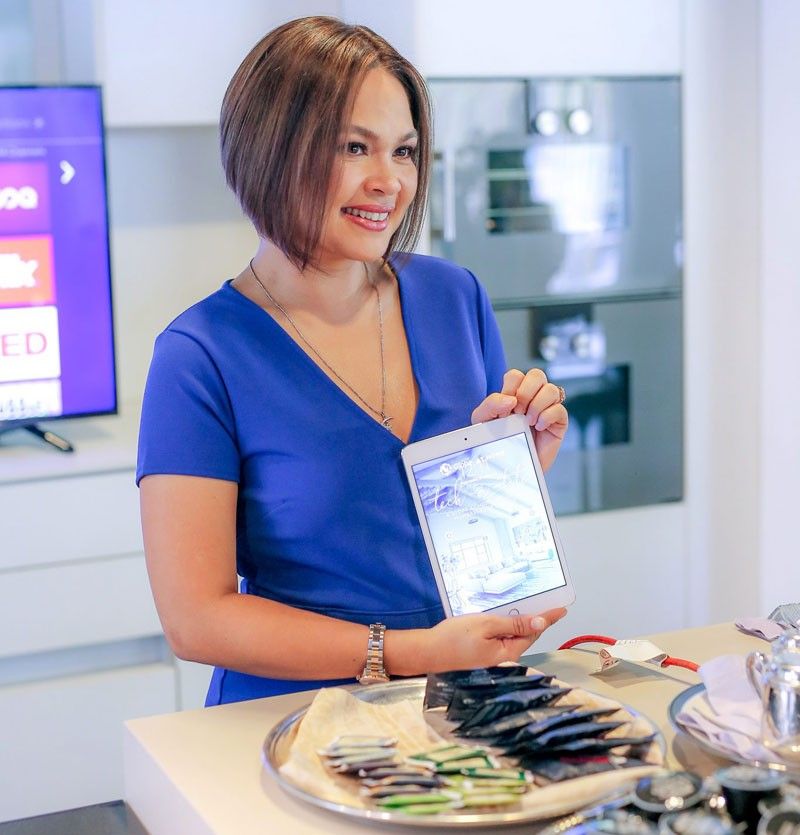 Judy Ann Santos-Agoncillo as Globe At Home Mombassador
The roles Judy Ann Santos plays on-and off-screen
Jerry Donato
(The Philippine Star) - March 30, 2019 - 12:00am
MANILA, Philippines — Judy Ann Santos-Agoncillo is a happy wife and mom. She doesn't only look it, she sounds like one. This is the persona that select members of media met in the event titled Tech-a-Tete that announced Judy Ann and Maricel Laxa-Pangilinan as Globe At Home Mombassadors.
Yes, she is definitely "at home" with motherhood and family life. Judy Ann's showbiz plate, however, remains palatable.
"I have Starla, a teleserye under ABS-CBN, (which is) for kids. It's my first time to be a kontrabida," said the actress in a group chat. "That (and) this year, (I also have) a movie with Erik Matti. There are three movies being lined up for me, hindi naman (lahat) gagawin sa (isang) buong taon. Now, I'm just busy with Judy Ann's Kitchen." She also looks forward to the publication of the part two of Judy Ann's Kitchen cookbook.
Asked what made her accept that role the local tinseltown is not accustomed to see her portraying on the small screen, Judy Ann replied, "It's something that I really have to think about... I like the story of this teleserye in particular (for) it brings back the (good) values for kids (to know). (It can be likened to) May Bukas Pa ang dating, na Honesto, it's a very traditional Filipino teleserye that will (let you go) back to your roots of (or remind you about the importance of) saying po (and) opo, of being kind, of being forgiving, everything that I want my children to see... so kaya ako pumayag." Starla is a teleserye of hers that Judy Ann wants her children Yohan, Lucho and Luna to watch. "I want to do something different," said she who described the concept of Starla as very Filipino.
The upcoming TV series will further showcase what Judy Ann, the actress can do. Aside from that, there's also Judy Ann, the host of an online cooking show that she finds empowering.
"(You have) this passion of doing something out of the box, doing a project na ikaw lang yung masusunod... wala kang iisiping director, producer," she said, "parang at some point two years ago, I wanted that feeling, I wanted that power already na parang bago man lang ako mag-40, dapat maramdaman ko na yung (to) actually do something I really want and I really love."
Judy Ann's Kitchen is a passion project and a stress reliever, she said. "I get to spend time with my kids there, I get to decide what I do, I write my own recipes, parang feeling ko ang talino ko kapag gumagawa ako ng recipes. Naniniwala ako na matalino ako in my own way... matalino ako sa mundo ko sa bahay. It's something na parang I have full responsibility and I'm enjoying the journey, I'm enjoying the decision-making, I'm enjoying the nitty-gritty of going to the (grocery stores), doing the catering for my crew and my staff, check(ing) the attendance, yung mga ganon, masaya pala 'to."
Judy Ann and her team usually tape five episodes every month. They have to be smart about the production for its cost is high but "it's still worth it," she said. "At the end of the day, I'm happy, I'm satisfied with what's happening with my work… I get to inspire people."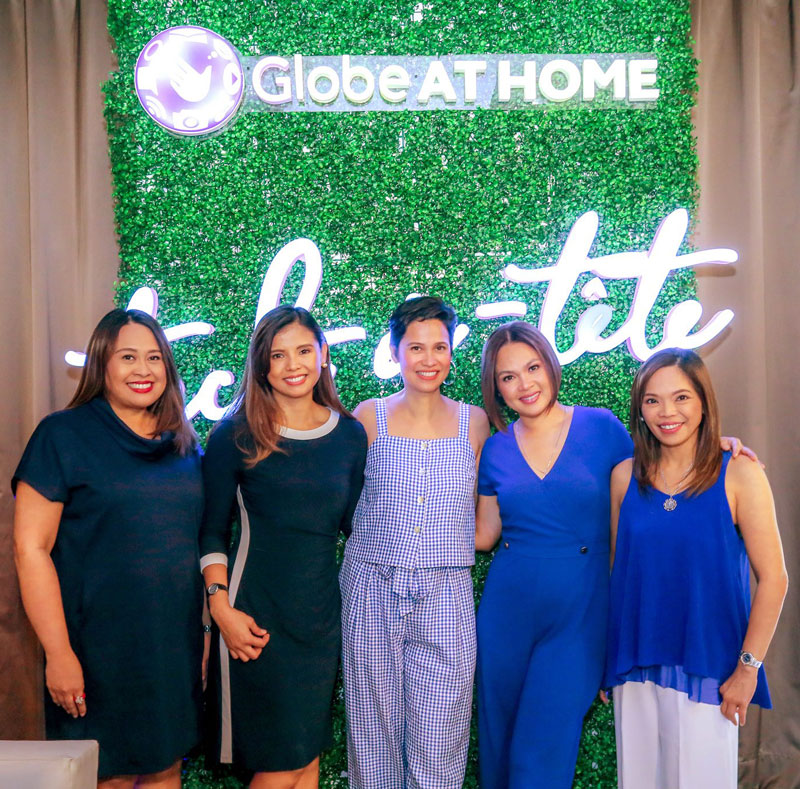 With fellow Mombassador Maricel Laxa-Pangilinan (center), Globe At Home Digital Experience VP and head Barbie Dapul, Device Innovations head Debbie Obias and Postpaid Marketing head Baby Aquino
Aside from the creative process that comes with it, touching the lives of people (like those of a college student and an eight-year-old boy with autism) through her show is what makes Judy Ann continue on.
"It was never part of the plan (that the show would) be this inspirational... I just wanted to cook," she said. "…ang pinaka bayad sa akin pabalik is the (number) of people I inspire (through) Judy Ann's Kitchen."
With these roles she plays with passion and ease, Judy Ann is essentially a mother. She is aware of the advantages and disadvantages of living in this digital world. Judy Ann monitors the content her kids can access through gadgets. According to her, Luna is into YouTube Kids, while Lucho watches football and funny videos.
"I'd check their history," shared Judy Ann. "I only allow (them) to watch an hour during weekends. With Luna, (she can have) one hour in the morning, one hour in the afternoon, in between, she needs to complete a task like writing (on a) booklet, reading a booklet, basta hindi tablet, hindi iPad, dapat may iba siyang activity na ginagawa na hindi dapat connected sa gadget at all. It's either I bring her to my kitchen…, punta kami sa doll's house niya (or) mag-trampoline kami."
As for Yohan, a high school student, she can use mom's iPad. "When she's doing research, she can bring my laptop to her room and use it with her tutor and after that, kailangan niyang ibaba sa dining table yung laptop."
Judy Ann finds a partner in Globe At Home that provides access to entertainment and is concerned about how to keep young minds safe from unsuitable content. With its postpaid plans, she can have control over content available to her kids.
Globe At Home provides connectivity to customers and involves them to improve their online experience.
Setting house rules straight is like a walk in the park for Judy Ann and husband Ryan for "we're blessed to have kids that are obedient na hindi sila mahirap pagsabihan," she said. "It's not difficult to set rules because they listen and they know the consequences kapag hindi sila nakinig." But the couple never falls short in explaining the reasons behind the rules.
Like all other parents out there, Judy Ann supports what career paths her kids wish to pursue and wants them to finish their studies.
(Globe At Home's Unli Fiber Plans start at Plan 1699 with varying speeds of up to 100 Mbps. Subscribers can get six-month access to such content partners as DisneyLife, HOOQ, Amazon Prime Video and iflix. All plans come with a free landline with unlimited calls to Globe/TM customers for 24 months. For details, visit https://www.globe.com.ph/broadband/new-tv.html.)