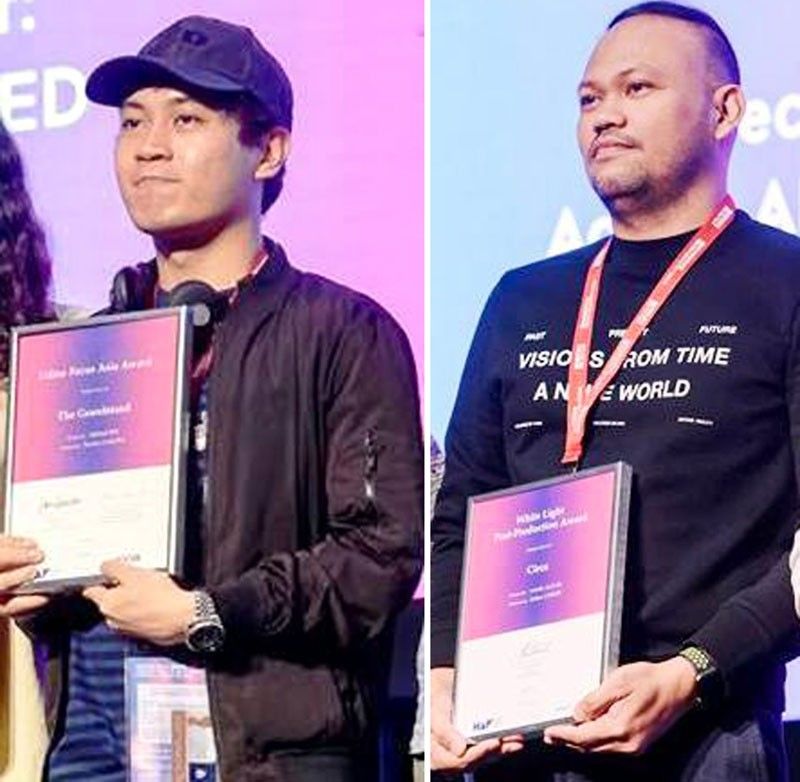 Mikhail Red and Adolf Alix Jr.
Photos courtesy of HAF
Mikhail Red, Adolf Alix winners in HAF
MANILA, Philippines — Mikhail Red and Adolf Alix Jr. won in the 17th Hong Kong Asia Film (HAF) Financing Forum during the closing ceremony held at the Hong Kong Convention and Exhibition Center on March 20.
Red bagged the Udine Focus Asia Award for The Grandstand, a film "loosely based on the events of the tragic 2010 Manila hostage crisis, where a disgruntled police officer took a tourist bus hostage and demanded an audience with the national media." The objective of the award (with a value of EUR 7,000 or a little over P400,000) is to encourage and facilitate co-production between Asia and Europe. Red will be invited by the presenter of the award, the Udine Far East Film Festival in Italy, to participate in the Focus Asia 2019.
On the other hand, Alix received the White Post-Production Award for Circa, the story of "Doña Atang, one of the great Filipino film producers, asks her children to call all the actors she has worked with for a reunion to celebrate her centennial." Alix will be offered post-production services with a value of $15,000 (around P800,000) by White Light Studio in Bangkok, Thailand.
Meanwhile, Red is the director of horror-thriller Eerie starring Charo Santos-Concio, Bea Alonzo, Jake Cuenca and Maxene Magalona, and now showing in cinemas.