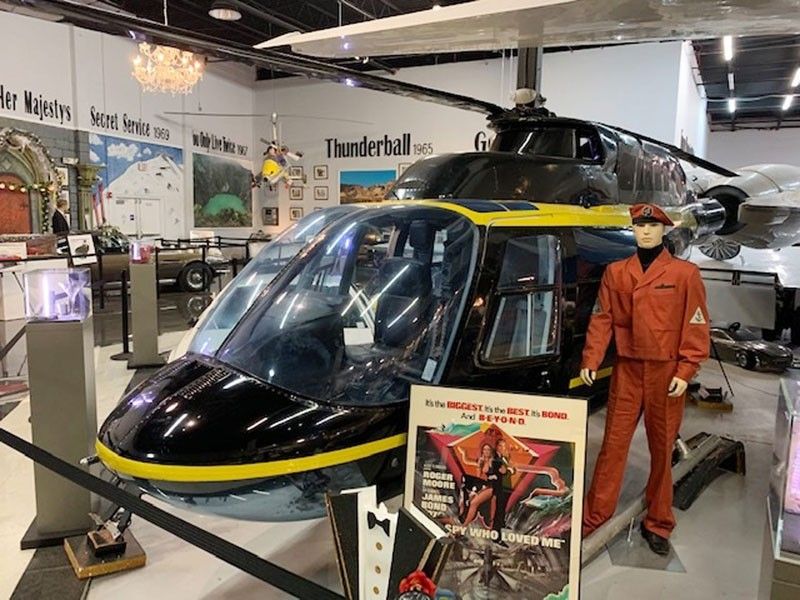 Helicopter from Spy Who Loved Me
MANILA, Philippines — There's a James Bond museum — the first of its kind — nestled in a converted warehouse 13 miles northeast of Miami Beach and you pay $10 to view the largest collection of 007-related artifacts gathered from 23 movies dating back to Dr. No in 1962 all the way to Spectre in 2015.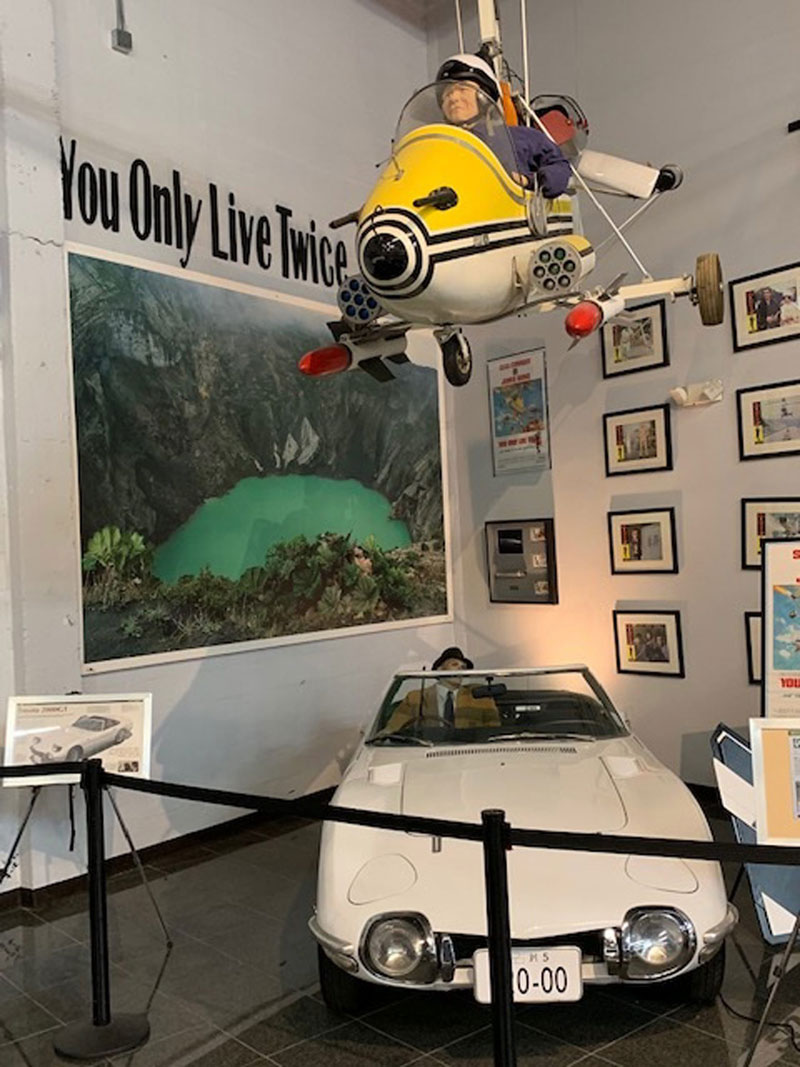 Toyota 2000 GT convertible from You Only Live Twice
It's a treasure trove that belies a life-long obsession of Israeli real estate tycoon Michael Dezer, a 78-year-old business partner of US Pres. Donald Trump. Dezer was only 16 when he was given a Vespa which his father, a bus driver, paid $300 for in 1957 to trigger a collection frenzy. Today, Dezer owns over 70 Vespas.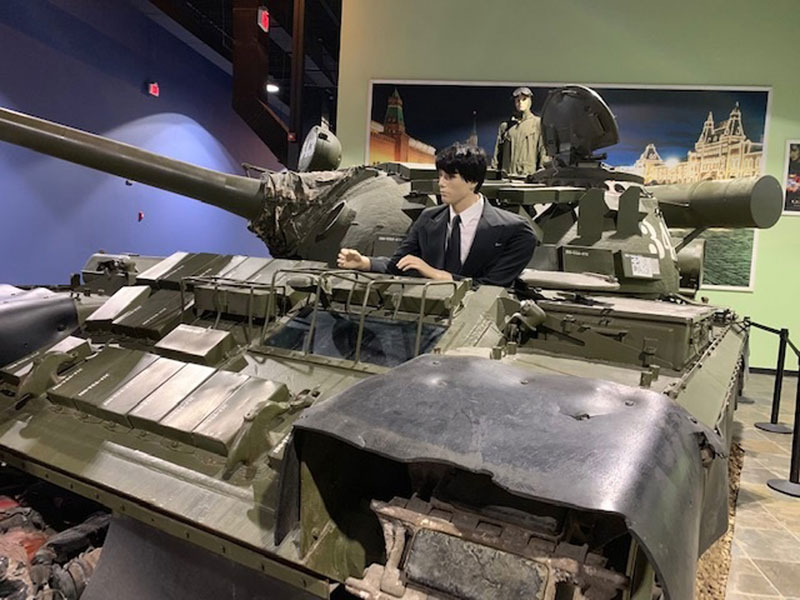 T-55 Soviet tank salvaged from Golden Eye
Born in Tel-Aviv, he migrated to the US in 1962 after serving in the Israeli Air Force and made a mint dealing in real estate. He formed a New York City company called Dezer Properties and developed the Chelsea neighborhood in Manhattan. Dezer owns and manages 1.3 million square feet of commercial space in Chelsea.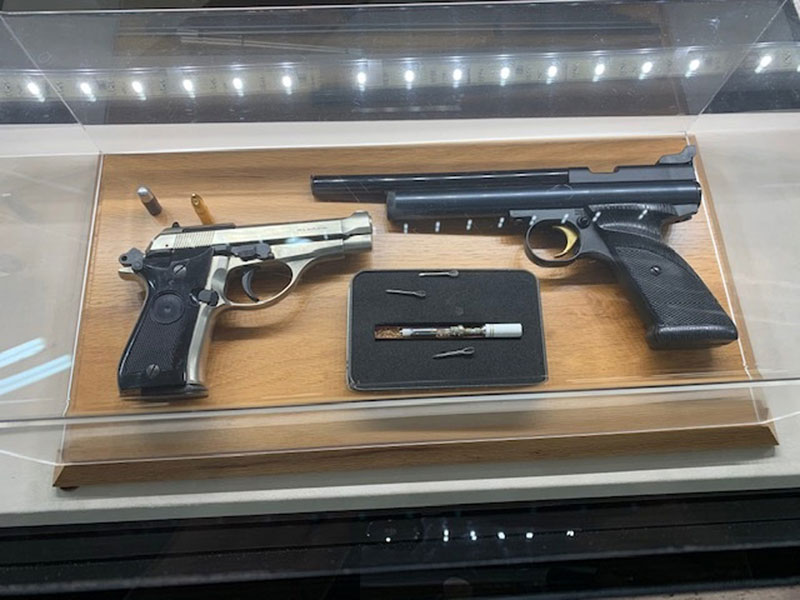 Guns from Bond's arsenal
Dezer started investing in oceanfront property in Miami in the '80s and now controls 30 acres in Sunny Isles Beach. He also developed the $900M Trump Towers, $600M Trump Grande Ocean Resort and Residences and $166M Trump International Hotel and Tower.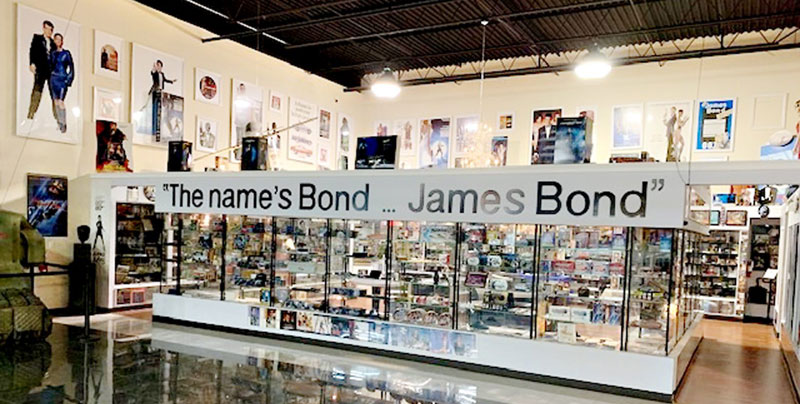 Memorabilia and paraphernalia section set off by My Name is Bond... James Bond
With some loose change, Dezer bought $15M worth of Bond memorabilia from a London seller and put up a 1,500-square meter museum to immortalize the famous British secret agent. The place is open Monday to Sunday from 10 a.m. to 6 p.m. and visitors pass through a children's playground to reach the museum. Two cushioned red doors open to Dezer's collection of a 1970 Triumph Stag from Diamonds Are Forever; a Fairey Huntress boat used in From Russia With Love; a Rolls Royce Phantom from Goldfinger; a 1976 AMC Matador from Man With The Golden Gun; a T-55 Soviet tank and a Russian Gaz Volga from Golden Eye; a shot-up Land Rover from Skyfall; six Aston Martins, a Toyota 2000 GT convertible from You Only Live Twice; an Alfa Romeo 159 from Quantum of Solace; and lots more. Other items of interest include a helicopter, an airplane, motorcycles, a Kawasaki bike with a sidecar and even a tuk-tuk from Octopussy.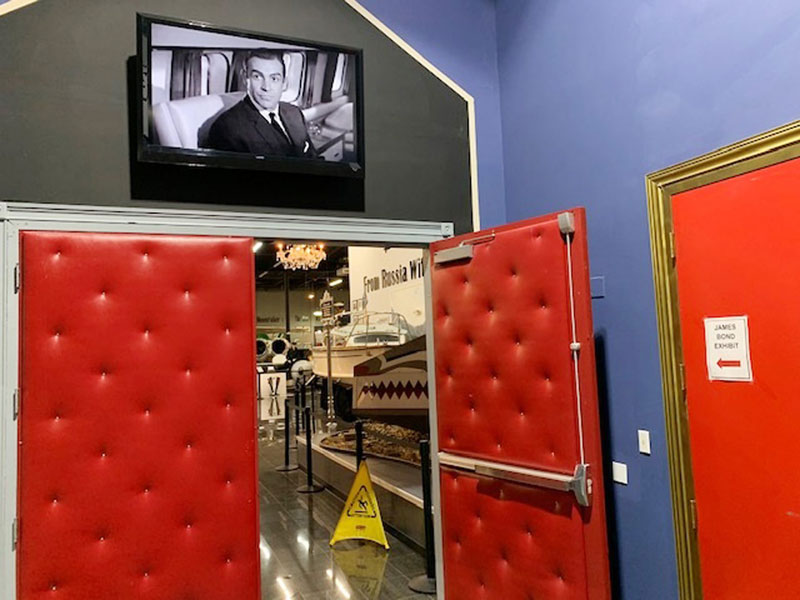 Red doors open to Michael Dezer's Bond museum
You could take hours just to marvel at the details of every piece on display and there are no restrictions in taking photographs. An interesting exhibit is a tribute to Oddjob, the Oriental assassin played by Japanese-American actor and pro wrestler Harold Sakata in Goldfinger. Oddjob has a life-size statue and picture and his blade-rimmed hat is in a glass case. Bond's guns, gadgets, wristwatches and costumes are exhibited, too.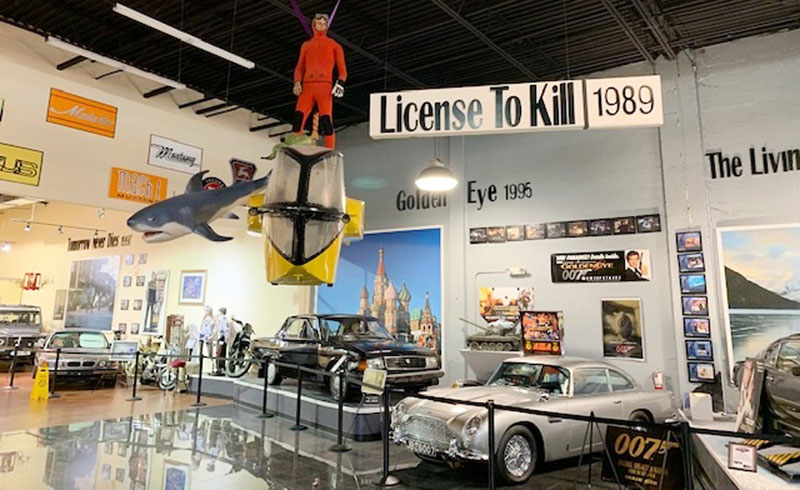 A display of cars, motorcycles and other collectibles from Bond movies
On one end of the museum is a section set off by the inimitable introduction "The name's Bond … James Bond." The section has an endless amount of Bond memorabilia and paraphernalia, including 007-themed books, figurines, board games, toys, videos, CDs, lunch boxes, vinyl records, pinball machine, candies, posters, pictures, clothes, shoes and more. Chairs and tables are provided in this section in the event of social functions. The museum may be rented for private parties.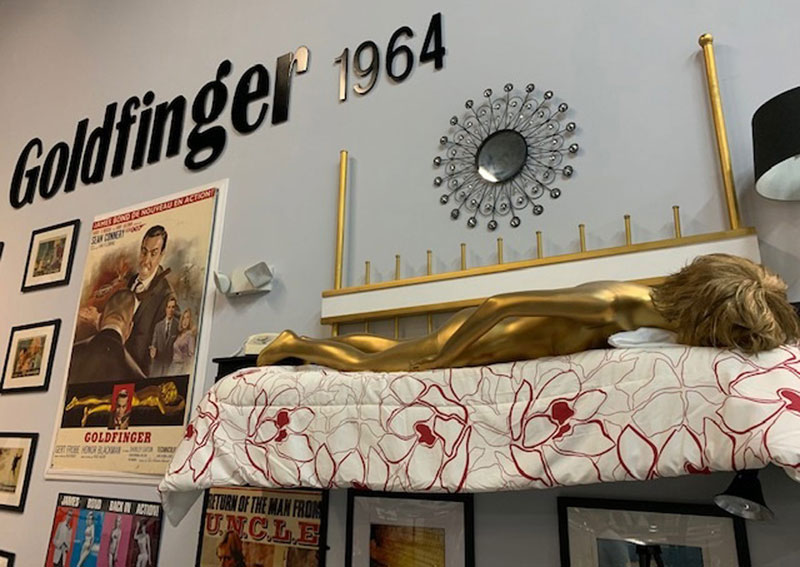 Life-size statue of actress Shirley Eaton covered in gold paint from Goldfinger
Last year, another Bond haven called 007 Elements opened in the Austrian Alps, 10,000 feet high in the Gaislachkogl mountain in Solden where scenes from Spectre were filmed. Accessible only by a cable car, the non-traditional museum offers an immersive, multi-sensory and interactive experience using soundscapes, videos and iconic props like the full-size airplane from Spectre. If Dezer's museum in north Miami is old school, the Austrian version is ergonomically advanced. Both are a thrill for any Bond fan.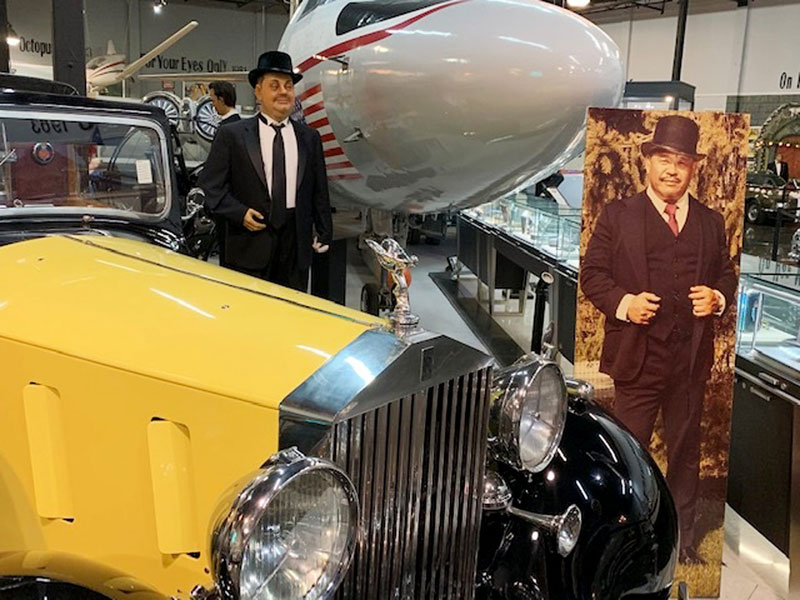 Rolls Royce Phantom and an Oddjob tribute from Goldfinger