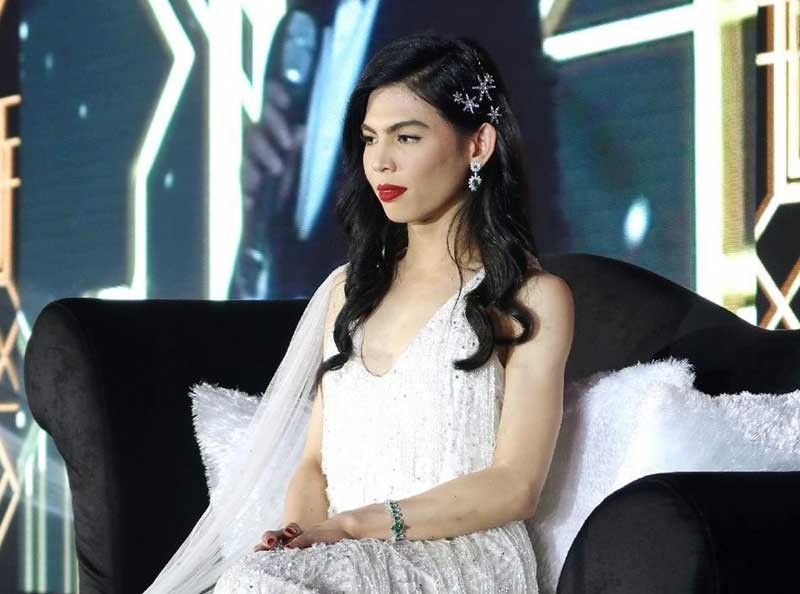 Debutante Miguel Gabriel Defensor serenely seats like royalty as the proceedings of her debut party unfold
It was a celebration of love at its proudest as Miguel Gabriel T. Defensor celebrated her debut at 21 at the Sofitel Grand Ballroom. Everyone she loves was there. It was one of the loveliest parties I have ever attended!
Miguel's proud parents, Mike and Julie Defensor, are family to me. It was also heartwarming to see the much-grown-up Defensor kids Mico, Mica, Juliana and Mikee who are all healthy and good-looking.
I had the exceptional honor to be the host of the night. The debut party was magnificently theatrical and fun, fun, fun! Club Mwah whipped up a frenzy inside the ballroom to get the guests into the groove. Beauty was everywhere but Miguel was incandescent and dazzling.
She was stunning! Befitting a royalty, she got off the Rolls Royce, walked into the hotel lobby and made a grand entrance into the ballroom while being showered with confetti rain. She was later joined on stage by her loving family.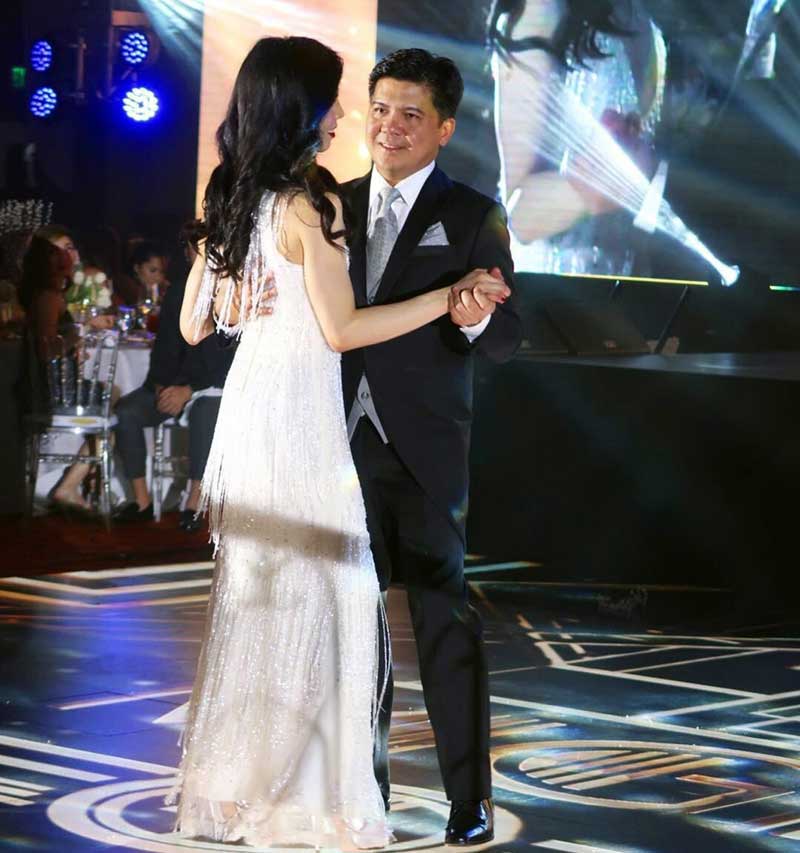 Miguel dances the night away with her loving father, Mike Defensor
The food at the party was reminiscent of the Great Gatsby era, a period in the 20th century U.S.A. known as the Roaring '20s. Guests were treated to a sybaritic feast which included Asia tuna tartar with yuzu dressing and wakame cracker, potato and leek cappuccino, shellfish with tomato dressing, lemon and celery leaf sorbet, grilled beef tenderloin in red wine sauce, pan fried Norwegian salmon, dauphinoise potatoes with a bouquet of vegetables, and the sinfully luscious dessert of decadent chocolate cake with Greek yogurt ice cream and pistachio nuts.
Singer Mariel Mamaclay led the singing of the Happy Birthday song while the celebrant started the champagne pyramid.
Miguel's debut would have never been complete without the 18 Treasures and 21 Roses. Miguel's family and dearest friends were there to say a few words of pride and inspiration and to dance with her, respectively.
Among the 18 Treasures were Miguel's sisters Mikee (her first boss during their younger years), Michelle Angela (one of her mentees in life, fashion and everything in between), Juliana (who loves forcing Miguel into wearing gowns around the house because she is convinced that Miguel is a princess) and her gorgeous aunt Rhodora "Doyee" Tumpalan who shares with Miguel her love for high heels, make-up and excelling in whatever they choose to do.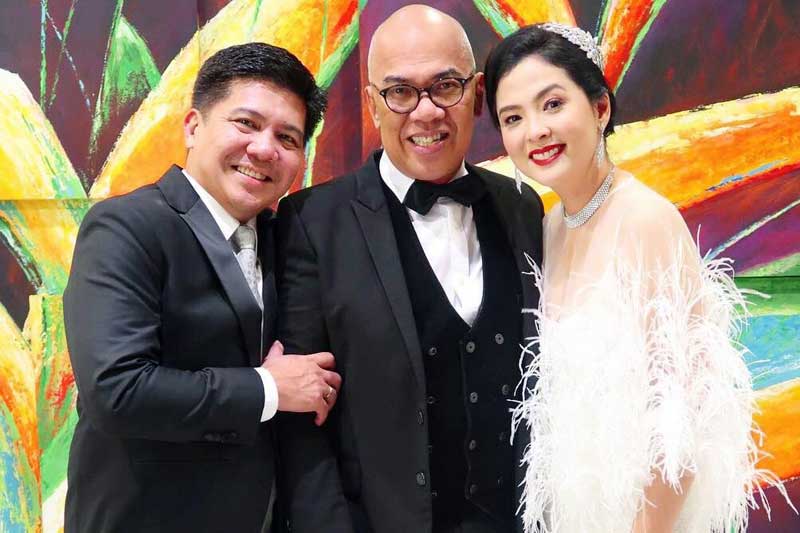 The author (center) with the proud parents, Mike and Julie.
Another highlight of the evening was the 21 Roses. Roses interestingly are about beauty (the flower) and pain (its thorns). It is a theme familiar for someone coming of age like Miguel. Did you know that 21 Roses symbolize commitment? Therefore, 21 significant people danced with Miguel and committed to being her allies for life with her dad Mike, having the last dance.
"Spread your wings and fly. Leave the past behind and say goodbye to the child inside. Sing for freedom and love. Behold your image and embrace the person you've become."
Towards the end of the party, Mike and Julie were called on stage to join the debutante. Mike shared, "When Miguel was young, I asked her, 'What do you want to be when you grow up?' 'Butterfly,' Miguel retorted. So today as you celebrate your 21st, Miguel — fly!" Julie Defensor, the beautiful Julie decided not to say anything. She just hugged and proudly stood by the side of Miguel!
And indeed, Miguel will fly and soar to heights and places unexplored and unimagined. Miguel has beauty and courage — enough to make the impossible, possible.
Happy Birthday, Miguel! I am honored and proud to be your Tito Boy!