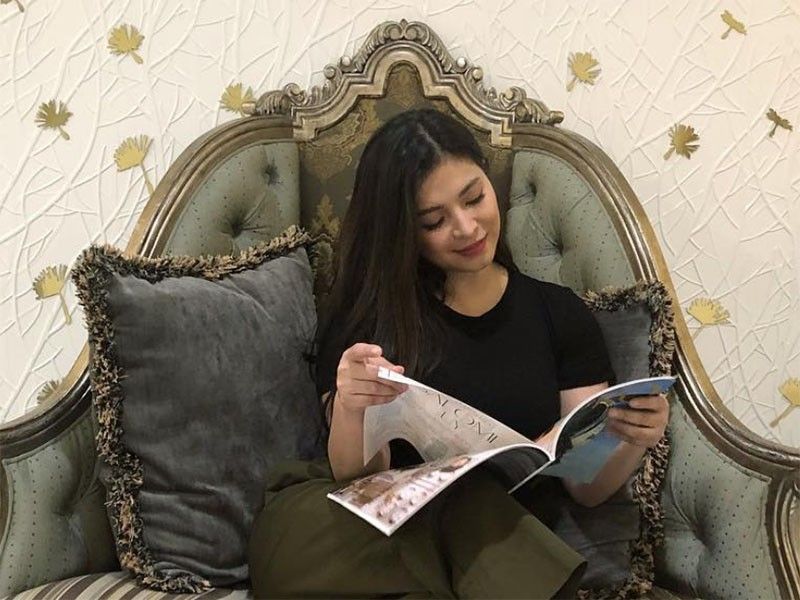 Photo lifted from Instagram shows actress Angel Locsin. She now has five million followers on Instagram.
Instagram/therealangellocsin
Angel Locsin reaches 5 million Instagram followers
MANILA, Philippines — Actress Angel Locsin celebrates another milestone: five million followers on Instagram!
In her social media posts on Thursday, the "The General's Daughter" star showed a video of her waking up so happy with golden confetti, 5M balloons and a dog on her bed.
"Thank you to all the 5 Million of you for the continuous love & support! Luv u guys!" Angel captioned her post.
The star already has 10.7 million followers on Twitter and 15 million likes on Facebook.
To mark her latest feat, the actress asked her followers if they could organize a worthy cause.
"Because we've reached this milestone, I am thinking maybe we can organize a fund raising activity to share the love to those who are in need. What do you guys think? :) A peso from each of us would go a long way :) #thoughts," she said.
The actress has been known as a volunteer for advancing women's rights and empowerment, environmental protection, and for rehabilitation of disaster-stricken and war-torn communities in Mindanao.