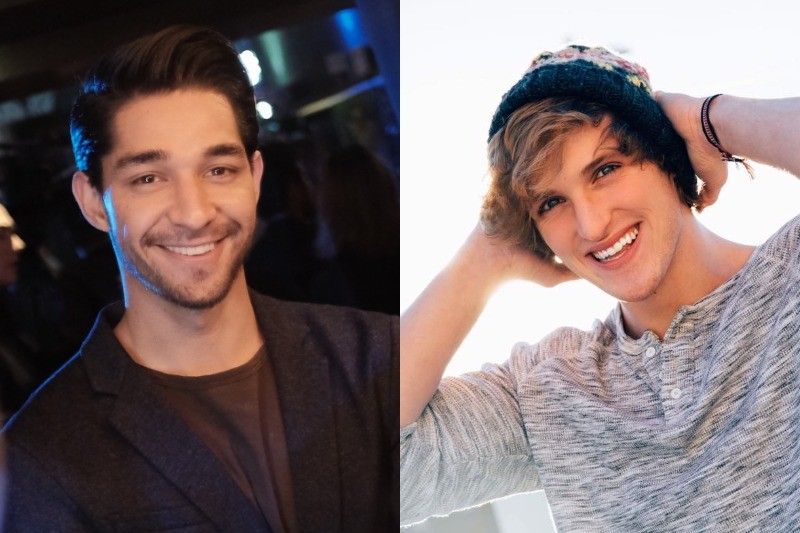 Vlogger Wil Dasovich recently met with American YouTube star Logan Paul.
Axe/Release, Logan Paul/Facebook
Wil Dasovich on meeting Logan Paul: 'Very down to earth, friendly'
MANILA, Philippines — Former PBB housemate, model and vlogger Wil Dasovich shared his experience on his recent meeting with controversial American YouTube star Logan Paul.
In one of his February 2019 vlogs titled "Confronting Logan Paul (Didn't Expect this Response)," Wil featured the controversial American vlogger and slapped him in the face in jest.
Dasovich said he and Logan were on the same bowling team at a celebrity event in California and spent almost a couple of days together. They attended the Mammoth Film Festival.
Wil shared that he was grateful Logan was down to film a vlog with him. He said Logan had a "huge influence" in his content creation even if he started in 2014, almost year before the American vlogger did.
According to Wil, the fast-type vlogging style originated from Logan and no one was doing that style before him. Logan initially started filming in micro-vlogging site Vine.
"You know what, I'm just really thankful that he was down for the vlog," Wil told Philstar.com during the Axe Recommends event as one of the brand ambassadors.
"It's always good to meet someone that has influence to your content in a certain way. You just meet someone and see the human side of them," he added.
Logan drew flak last year after posting a video of him in a forest in Japan near what appears to be a body hanging from a tree. The film location is known in Japan as a frequent site for suicides.
The American vlogger was also suspended by YouTube for this.
Wil, however, described Logan as "very down-to-earth" and "very friendly type of person."
"Everyone makes mistakes and initially he had a big mistake, a big oopsie that people like to give him a lot of hate about but I really try not to judge anyone when I meet them in person and I only have good things about them," Wil said.