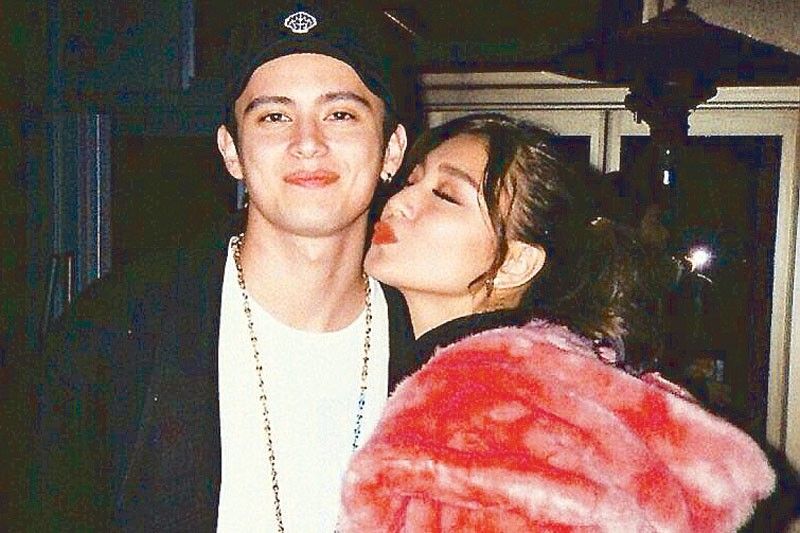 Nadine Lustre on boyfriend James Reid: I'm really thankful that he came into my life
Photo from Nadine's official Facebook page
Nadine credits James for 'healing' her
Nadine Lustre bravely showed her truest personality when she confirmed, denied and explained her side regarding assumptions and speculations about her, including her three-year romance with James Reid, in the episode of Tonight with Boy Abunda aired last March 4.
The lead star of Ulan tried to control herself from tearing up while telling how James was able to change her for the better and she credited him for her "healing."
"I can say that I changed a lot for the better," said Nadine whose onscreen love affair with James turned real. Both have evolved beautifully as a mature couple. "Before, I would worry about the small things because I am an overthinker. Madalas akong nagkaka-anxiety even until now, but I learned (how) to handle it properly. I've learned to let the bad stuff go. I don't hold grudges anymore. I'm always positive like if something bad happens, hindi na ako 'yung, 'Oh my God, ano'ng gagawin ko?' I (now) think logically then I strategize kung paano lalagpasan. I'm very calm now. I learned how to communicate and open up."
Life without James is something that Nadine could hardly imagine, with her openly telling, "Iiyak ako. I'm really, really thankful that he came into my life. It was so different before… He was the biggest instrument for my healing and finding myself."
However, Nadine said there was no truth to the speculation that James had already proposed marriage to her when they celebrated their third anniversary in a private resort in Batangas. There was even an assumption that the two stars were secretly married based on the photo of Nadine's hands posted on social media with her left hand appeared to be partly hidden.
What Nadine can only affirm is their true love for each other. She revealed that they never talk about their respective past because they both believe that the present is what really matters. She stressed that they are faithful to each other, and added, "We just really love each other. My transition from who I was before to the person I am now is so beautiful that even if James and I don't end up together, he will always have a special place in my heart kasi talagang nag-grow kami together."
People also assumed that she gets easily affected when her family, friends and James are being bashed online to which Nadine didn't deny. "That's a whole different story because it's okay if it's about me but when they are about the people I love, I can't really control myself."
Meanwhile, Nadine agreed to working without James in Ulan. She knows that working on projects with different screen partners is a good idea "for us to at least grow individually also."
Asked if James is the man that she's going to spend her life with, Nadine replied in the positive, saying, "I hope so. We'll see. Like I said, even if he's not, I'm always (going to) be thankful for him."