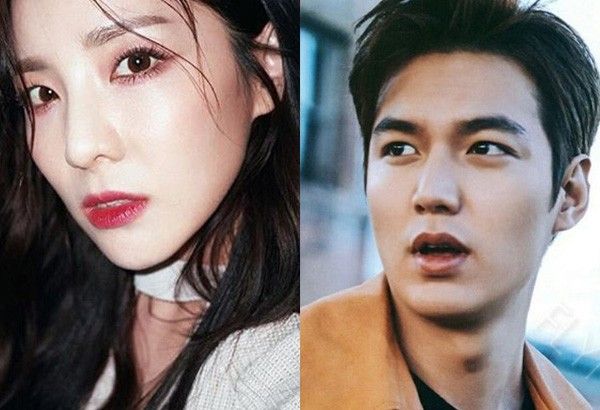 From left: Actors Sandara Park and Lee Min Ho
Instagram/Sandara Park, Lee Min Ho
En route to Manila, Sandara Park reminisces kiss with Lee Min Ho
MANILA, Philippines — Nine years since the release of her music video "Kiss," Korean singer-actress Sandara Park talked about her kissing scene with Korean heartthrob Lee Min Ho.
In an episode of tvN's "Seoulmate 2" aired on February 18, Sandara, together with Kim Sook and Kim Young Chul, can be seen in a car on their way to Manila when they talked about the music video.
Related video: Sandara Park feat. Lee Min Ho in "Kiss"
Kim Sook was browsing her phone then asked Sandara about "Kiss."
"It's my one and only solo track. I had a kiss scene with Lee Min Ho. He's one of the top male celebrities here (Philippines)," Sandara said.
Sandara recalled that she did not know anything back then as she described herself as "rookie" in the industry.
"At the end, I kiss Lee Min Ho for revenge. It was when I was a rookie and didn't know anything," Sandara said.
"We did it 50 times. Because I didn't know," she joked.
"I was a rookie, and there were so many people… I wasn't able to really feel the kiss," she added.
Sandara, also known as Dara, rose to fame as a contestant of the 2004 reality TV show "Star Circle Quest." She and fellow contestant Hero Angeles briefly formed a love team and made movies together after the contest.
In 2009, Dara debuted as a member of girl band 2NE1, one of South Korea's best-selling K-pop groups of all time until its disbandment in 2016.
Park is now a solo artist, actress and TV host. — Video from YouTube/Jiikiko Mak