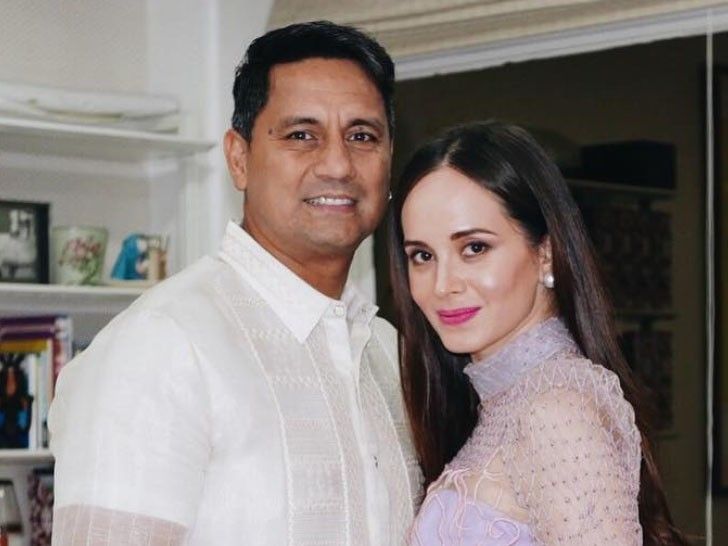 Five years after the commercial shoot, Richard Gomez and Lucy Torres got married and had a daughter.
Instagram/lucytgomez
Lucy Torres shares first meal with husband Richard Gomez in throwback photo
MANILA, Philippines — Model-politician Lucy Torres-Gomez recalled how she and husband Richard Gomez shared their first meal together in a throwback post on social media.
In her Instagram account on Thursday, Lucy posted photos of her and Richard during the lunch break of their first TV commercial shoot in 1993.
"I did not particularly like vegetables back then and you noticed I had eaten everything else on my plate but the carrots. 'You don't like carrots? Try them, they're good for the body.' I ate every last bit, not really tasting them, just getting them down," she wrote.
Lucy, who was 18 years old at that time, added that she was compelled to do as he asked because she couldn't believe that her love of many years was finally beside her.
"I needed to do that anyway because, frankly, I couldn't breathe. I've loved you since I was 12, after all, and finally you were beside me. Real. Asking me to eat my vegetables," she said.
The congresswoman also shared how she caught Richard looking at her back then, saying, "under the light of the sun, your eyes were so beautiful, piercing. And I'd sometimes catch you staring at me, a little too long, a little too hard."
"Happy Valentine's Day, my love. And cheers to many more meals we shall share together," she ended her post.
Five years after the commercial shoot, Lucy and Richard got married and had a daughter, now 18-year-old Juliana. The couple celebrated their 20th wedding anniversary last year.