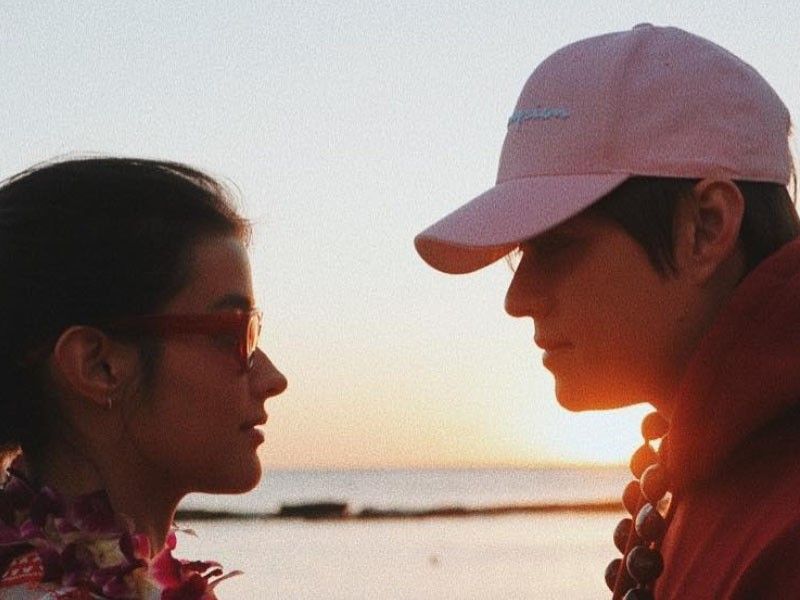 Enrique Gil and Liza Soberano recently admitted that they are in a relationship for more than two years.
Instagram/lizasoberano
Enrique Gil grateful for girlfriend Liza Soberano, his 'most precious gift of all'
MANILA, Philippines — Kapamilya actor Enrique Gil wrote a Valentine's Day message to his on- and off-screen partner Liza Soberano describing how lucky he is to have her in his life.
The young actor posted a photo of Liza on his Instagram account saying, "Hayy kung ganyan nmn ako makikita ko araw araw mababaliw talaga ako."
"Happy Valentine's Day to this gorgeous woman over here who stole my heart.? For once im happy i was stolen. Baby You are my heart, my soul and the blood that flows in me I don't think any words in ig can really fit in what i feel for you," Enrique wrote.
He described Liza as Jesus Christ's "most precious gift of all" and said he's lucky to have a girlfriend with the "biggest heart in the universe."
"Napaka swerte ko talaga because this woman right here has the biggest heart in the universe and i want to share you to the whole world so that they can feel the love and happiness that you bring me," Enrique said.
The actor further said that he can't live his life without Liza as she gives him hope every day.
"You give me hope every single day. when i feel down I always go to you and instantly im up again. I just can't live without you and i will always love you no matter what baby???? happy valentines day bubu ko! I love you so much, always and forever," he said.
Enrique and Liza admitted that they are in a relationship for more than two years before their movie "Alone/Together" hit the cinemas. Reports said their movie grossed over P60 million as of February 14.