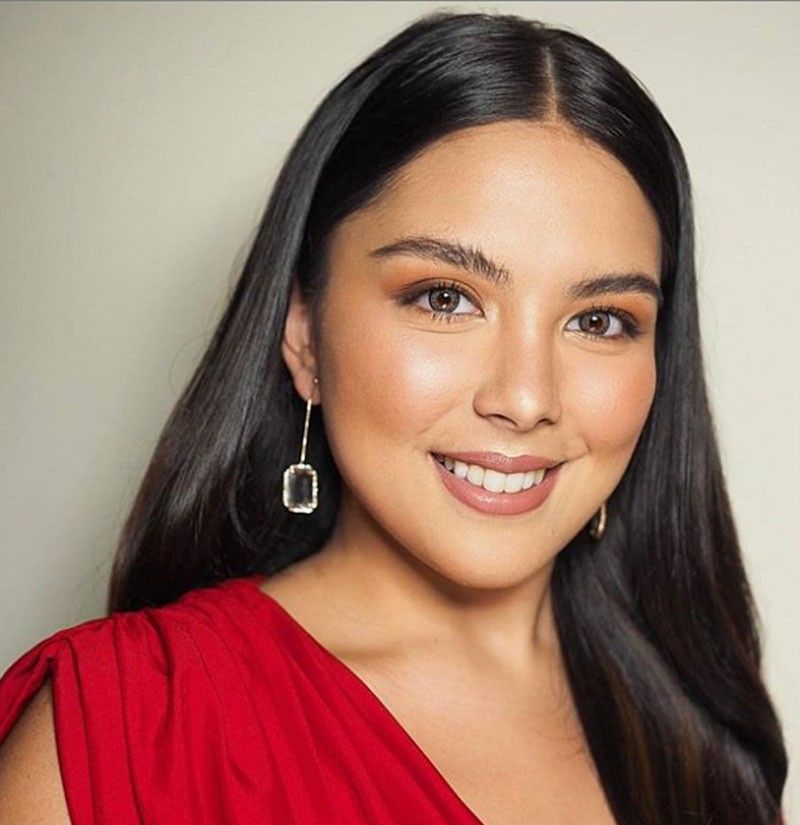 In Tonight With Boy Abunda, Ria Atayde was vocal about her feelings on the matter involving her brother Arjo and Maine Mendoza
Ria Atayde cries, 'Unfair!'
It's completely understandable for Ria Atayde to turn emotional when talking about issues involving her loved ones, especially when she finds out what is circulating in the news is seemingly unfair and unreasonable.
In her guesting in Tonight With Boy Abunda (TWBA), the daughter of Sylvia Sanchez was vocal about her feelings on the matter involving her brother Arjo and Maine Mendoza. Ria knew that there are people who frowned on the friendship between Arjo and Maine. Her reaction was objective.
"At the end of the day, I keep on saying it's their lives. I get that we're public figures but let us (have) our lives naman, di ba, especially with him. A lot of people sinasabi na his successes now have to do with her. And I think that's unfair. He's worked so hard to get where he is, and to discredit his work, wow ha. Not fair at all."
Recent reports said that the siblings have been accused as "users" by social media bashers, saying that Arjo's popularity is a result of him being linked to Maine. The ABS-CBN actor has received acting recognitions from different award-giving bodies in the past for his excellent dramatic acting. Ria, on the other hand, is currently in the cast of the primetime drama Halik and she also stars in High, the online series on iWant.
The issue, certainly, reached her knowledge which led Maine to tweet @mainedcm, "I would appreciate if you'll show some respect not just to our family but to theirs as well. Just stop this nonsense and let us all do better instead. They get projects because of their talent, not because of any other reasons. Once and for all let's give credit to whom its due."
As far as Ria knows, Maine is the reason of Arjo's happiness these days saying, "Yeah. I don't know, it's not my story to tell and right now as far as I know, they are getting to know each other still and they are friends."
The actress doesn't see anything wrong if and when her brother and Maine become a couple. "I've met her. I like her, she's very real. I see no problem with that.
"Ganito 'yan, Tito Boy, kami po kasi ni Arjo we don't really talk about our love lives with each other unless it's going to the next level or it's about to end. When I tell Arjo things, that's really when it becomes real to me. There's some sense of comfort that comes when talking to him that I not get to friends."
On her reaction about the TWBA viewer wishing for her and Dominic Roque to become an item, Ria cleared that she and the actor are like cousins or siblings since her mom and Dominic's aunt Beth Tamayo are close friends.
With BoybandPh's Ford Valencia, Ria said that they didn't become steady but "we really got to know each other, we hung out for a bit and they're busy and I became busy also so we barely got to communicate na din. And the universe said, 'No,' (laughs). My focus now is myself and he knows that."
Ria also made one thing clear that Ford didn't specifically ask if he could court her but they get along well and she finds him "a very good guy and I wish him well always."
Meanwhile, in 5 in 45, it was her mom Sylvia who revealed some things about Ria and she enumerated, "Cheese pizza is her favorite; she's my tutor in English, s'ya ang taga-post 'pag English sa IG ko; she's our walking Encyclopedia; she's our guide ng daddy n'ya, we could not travel without Ria; It's easy to travel when she's with us because she takes care of everything; kapag wala ako, si Ria ang pumapalit na nanay sa mga kapatid n'ya; she loves to exercise every day; and I call her Potpot."