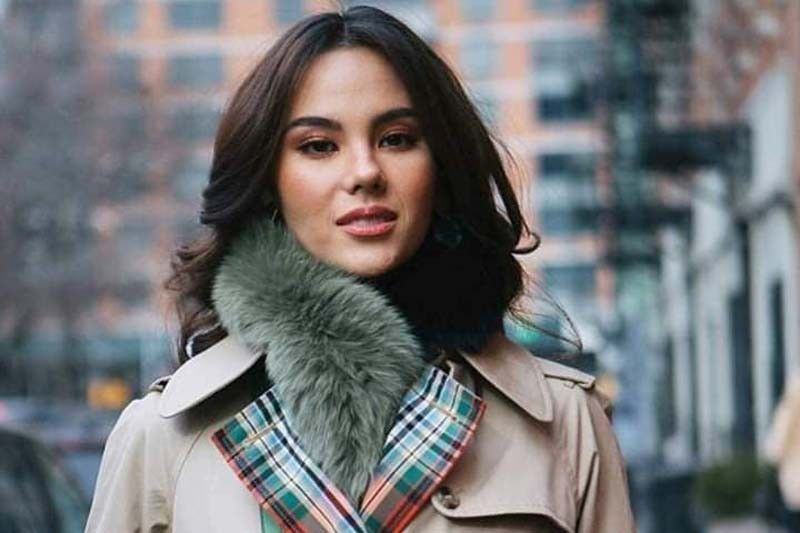 This February 2019 photo, shows one of the looks of Miss Universe 2018 Catriona Gray while attending the New York Fashion Week 2019.
Instagram/Catriona Gray
'Counting the days': Catriona Gray excited for her homecoming
MANILA, Philippines — Miss Universe 2018 Catriona Gray once again expressed excitement over her upcoming return to the Philippines.
In her Instagram post, Catriona said she is "counting down the days till she will be home."
She also said she is excited about the looks her team is preparing for her grand homecoming this month.
"Loved the collections we got to see today at #NYFW Can't help but think about the amazing designers back home in the Philippines. Speaking of which, I am so excited for the looks my team is creating for my homecoming!" Catriona said.
In January, Catriona said she has not been informed of the concept of the gowns she would wear during her homecoming. But it was earlier reported that her gowns were grander than the ones she wore during the Miss Universe pageant praised on social media.
Catriona is set to return mid-February. The welcome parades for her are scheduled in the cities of Pasay, Manila and Makati on February 21 while a separate homecoming event is slated on February 23 at The Araneta Center in Cubao, Quezon City.
The 25-year-old Filipina-Australian is now residing in New York City for her Miss Universe duties. She is recently seen attending the prestigious New York Fashion Week.