Backstreet Boys back on fresh DNA
February 11, 2019 | 12:00am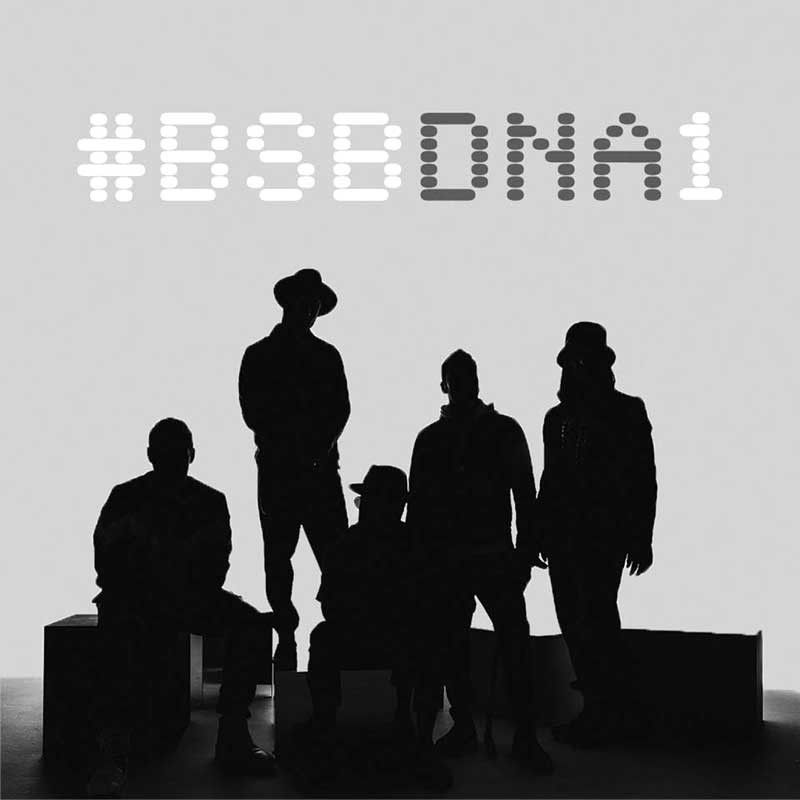 Boy bands are forever. I say, this is a fact. It is often said that teen-aged fans of boy bands move on to other idols when they grow up and boy bands die. Not true and there are facts to prove this.
This is why Korea harvests them by the hundreds. This is why Odyssey, the compilation of the biggest hits of Take That was the biggest-selling album in the UK in 2018. This is why fans are still hoping for an 'N'Sync reunion or that of New Kids On The Block. This is why everybody still goes weak in the knees whenever they hear Boyz II Men singing On Bended Knee and I'll Make Love To You.
Best of all, this is why the Backstreet Boys (BSB) is back on top of the hit charts 18 years since the boys' last consecutive No. 1 sellers, Millenium and Black And Blue, and over 30 years since they made their recording debut with a self-titled album. This is indeed happy news for all the fans of Kevin Richardson, Brian Littrell, Howie Dorough, AJ McLean and Nick Carter.
They are known everywhere as five of the nicest guys in the business and they make up the globally acknowledged greatest boy band of all time. It is easy to see why they have such a loyal following. This is because the music of the Backstreet Boys gave the world some of the most memorable songs of these past three decades.
Go over the list and prepare for lots of kilig memories. I'll Never Break Your Heart, Get Down (You're The One For Me), Quit Playing Games With My Heart, Everybody (Backstreet's Back), As Long As You Love Me, All I Have To Give, I Want It That Way, Larger Than Life, Show Me The Meaning Of Being Lonely, Shape Of My Heart and Incomplete, among others.
Released into the global market last Jan. 26, the new album is titled DNA. What made it an instant big seller? I must say, first of all that Backstreet Boys fans from way back have gotten big time into streaming and downloading to make DNA a huge hit. And second, helping them along is a new batch of fans who have just now discovered the engaging music of the BSB.
I expect DNA to sell more during these coming weeks. It has the familiar BSB sound but with just the right amount of modern tweaks. It is all in all, one of the most commercial, most enjoyable albums I have heard in months. In fact, I started marking out the cuts I like only to realize that I have marked all of the 12 tracks.
Every song is a winner although I will say that Don't Go Breaking My Heart, The Way It Was, No Place, Just Like You Like It, Is It Just Me and OK are tops. Also included are Nobody Else, Breathe, Chances, Chateau, Passionate and New Love, which are also very good. I told you I like all the songs.
Here now are the latest hit tabulations from Billboard with DNA by the Backstreet Boys leading the Top 20 titles of the Top 200 Albums: DNA by the Backstreet Boys; Future Hndrxx Presents: The WIZRD by Future; Hoodie SZN by A Boogie Wit da Hoodie; A Star Is Born Soundtrack by Lady Gaga and Bradley Cooper; Weezer (Teal Album) by Weezer; beerbongs & bentleys by Post Malone; Championships by Meek Mill; I Am, I Was by 21 Savage; ASTROWORLD by Travis Scott; Spider-Man to Spiderverse Soundtrack.
Scorpion by Drake; Greatest Hits by Queen; Dying To Live by Kodak Black; amo by Bring Me The Horizon; The Greatest Showman, the motion picture soundtrack; Goodbye & Good Riddance by Juice WRLD; X 100PRE by Bad Bunny; XXX Tentacion Presents Members Only IV by Various Artists; Drip Harder by Lil Baby and Gunna; This One's For You by Luke Combs.
And the Top 20 singles from the Hot 100 are: 7 Rings by Ariana Grande; Without Me by Halsey; Sunflower (Spiderman into the Spiderverse) by Post Malone and Swae Lee; Middle Child by J. Cole; Sicko Mode by Travis Scott; Thank U Next by Ariana Grande; High Hopes by Panic! At The Disco; Happier by Marshmello and Bastille; Wow by Post Malone; Girls Like You by Maroon 5 and Cardi B.
Eastside by banny blanco, Halsey and Khalid; Drip Too Hard by Lil Baby and Gunna; Money by Cardi B; ZEZE by Kodak Black ft. Travis Scott and Offset; Going Bad by Meek Mill ft. Drake; Shallow by Lady Gaga and Bradley Cooper; Wake Up In Texas by Gucci Mane X Bruno Mars and Kodak Black; Mo Bamba by Sheck Wes; Better Now by Post Malone; and Leave Me Alone by Flipp Dinero.