Josh Groban thanks Filipino fans through songs
February 6, 2019 | 12:00am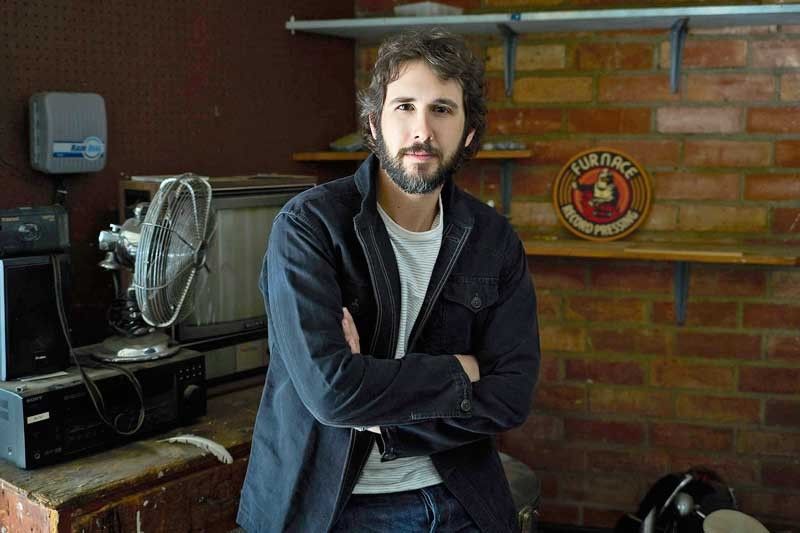 MANILA, Philippines — Josh Groban is performing in Manila on Feb. 22 at the Mall of Asia Arena. During an interview in Los Angeles with this writer, he promised that he would be singing his greatest hits "to be able to thank the fans in the Philippines for being with me through all these two decades." Josh added that he has "so many songs you can thank them with — old songs and new songs that I haven't done for any other show, I will be doing in Manila."
The last time the music superstar performed in the Philippines was more than a decade ago. It was in Manila, in 2007, where he concluded his first global concert tour to support his third studio album Awake.
Remarkably, he can still remember many details of that trip. "When I first traveled to Manila, it was really my first tour," he recalled. "It was one of my first trips to Asia. It was a very early time in my career so I didn't have nearly as many songs to sing and I haven't had as much onstage experience as I've had since then. It was a bit of a smaller show. It was a bit more intimate. I feel like I did a good show but it was still early on in my career."
And one thing that has stayed with him was the hospitality and love he experienced from the Filipino people.
"I was so young and I was scared to travel so far away and you don't know how a fan base so far away is going to respond to your music and the hospitality that I was greeted with, from the moment I got off the airplane just made me feel so welcome, so at home and I realized instantly that it was going to be a place where I would feel that connection with my fan base for my whole career."
Josh was wearing striped shirts, jeans and dark jacket during our interview. He was warm and friendly. He was clutching a dark brown bottle of coffee. "This is coffee, not a beer," he told me as we sat down to start our interview. Later, as I was inquiring about any Filipino food that he liked from his first trip, he could not remember any specific food only that they were delicious. And, no, he didn't have any Balut. "Maybe next time," he said. "I only eat seafood and vegetables. But I remember the cooking was fantastic! I just remember it being flavorful and beautifully prepared and they just took good care of us."
Another discovery he had when he was in Manila was the country's talent in singing. "I am so intimidated when I sing in the Philippines because there are so many great singers! Every house has a great singer! I think there are probably more undiscovered brilliant singers in the Philippines than any other country in the world. There is a vocal talent in the Philippines that is across the board."
Josh loves to sing karaoke but he's not sure if he'll try it in Manila. "I might do karaoke but I'm scared, to be honest."
One of the Filipino singers that Josh professes to be a big fan of is no other than Lea Salonga, who will be performing with him at his concert. (Lea was injured in a skiing accident recently but she is expected to recover in time for the show.)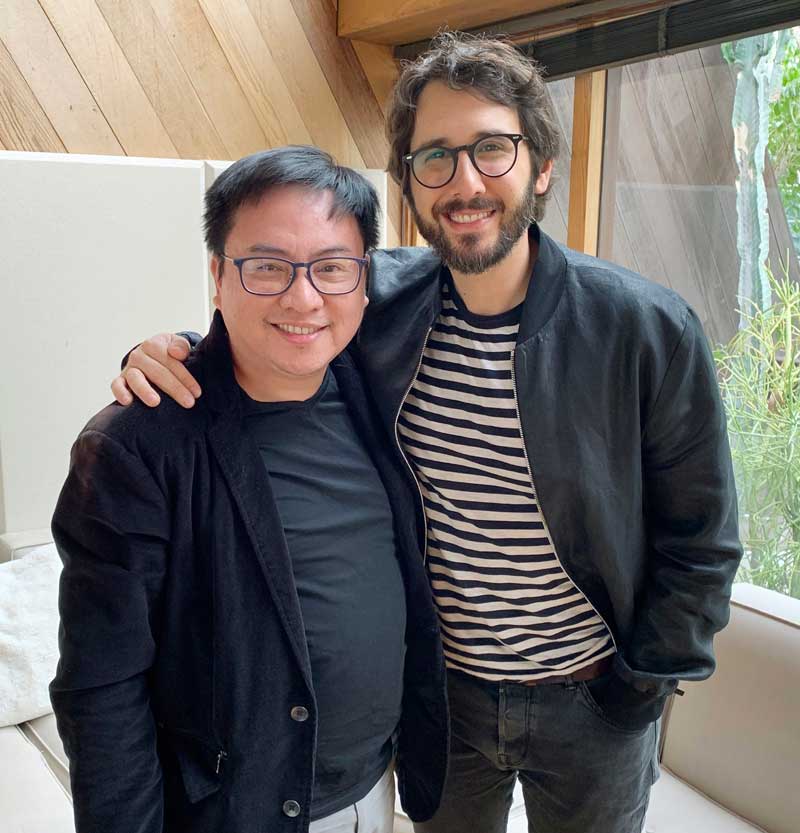 Fans of both singers are in for a treat because this is the first time that both talented performers are singing together.
"We have met in the past but we've never sung together," he revealed. "I've been a fan of hers since I was in high school. I first saw her perform in Miss Saigon when I was 13 and I have just been a fan of hers forever and ever."
And if there's any doubt how much Josh adores Lea, he instantly agreed when this writer told him that Lea is considered a national treasure in the country. "She's a national treasure both in your country and here (referring to the US). And to be able to share the stage with somebody who is such an amazing person, such an incredible talent and such a pride of the country is an honor for me.
"My favorite part of the business is collaboration. Duets are such a huge part of my musical world that if you can collaborate with somebody that is incredible and bring them on stage and give the fans that treat, I think it makes the show so much better and so much fun."
To their fans, Josh revealed that they have a lot of duet ideas for the show, including The Prayer. "If we have a chance to rehearse it then hopefully we can do it," he promised.
Josh is currently touring the world to support his latest album Bridges, which was released in September last year and debuted at No. 2 in the US charts. The new album consists of 12 songs, including a duet with Andrea Bocelli called We Will Meet Once Again and a cover of the Paul Simon hit Bridge Over Trouble Water.
The album title is significant because the singer is trying to address the seeming divisiveness in the world today where some are keen on dividing people by building walls instead of bridges.
"It's a great privilege to be in a position in my job where I can travel around the world and I can see the world through art and music — things that bring people together. I think we have never been more divided in my country, in the world," he said. "With social media and the news outlets, there are a hundred ways where we can all get angry, fearful about our next-door neighbors and I think that music has that incredible ability that breaks down language barriers so when I enter a venue, whatever the politics of whoever is there, everybody is singing along to the same songs. And as cliché as it sounds, I think that that is an ingredient that we need in the world right now."
"For any of us that are lucky enough to be in a job where we can do that with people, it's important we make the most of it," he added. "I've done sad songs in the past, as my fans in the Philippines know, I've got big songs like Broken Vow and She's Out of my Life and things like that, that are more melancholy, but I wanted Bridges to be an album that represented that unity, represented that positive hope for humanity."
Towards the end of our interview, this writer asked Josh how he would characterize his career now in the age of social media. His career has flourished for two decades and he has been successful at everything he's done from Broadway to TV and even movies!
"I think I am very lucky. I don't think my career could have handled all those different things when I first started. I think that was still at a time when the business needed to have very defined lines for people. I am very lucky that now that I am branching out to other things it also is happening at a time when the business has no rules. I feel like with the Internet and social media, fans get to see all sides of you. They want to see all sides of you. There aren't rules anymore — the more you can do, that's what the fans want to see from you.
"Twenty years, eight albums and five tours. I've gone down a lot of different roads the past 20 years. Hopefully, your whole career, if you do this for 50 years is full of surprises for yourself, for your audience. There may come a point where I decide to go and sing more classical music again and there may come a point where there is a collaborator or somebody who has a crazy idea that just might work and you go do it. I like to explore; I like to stay scared. I think to have a long career, it's important to explore, because when you do that you stay excited, you stay inspired. And your audience does, too."
(Bridges Tour is a special 40th year production of Ovation Productions. Tickets are available at www.smtickets.com.)