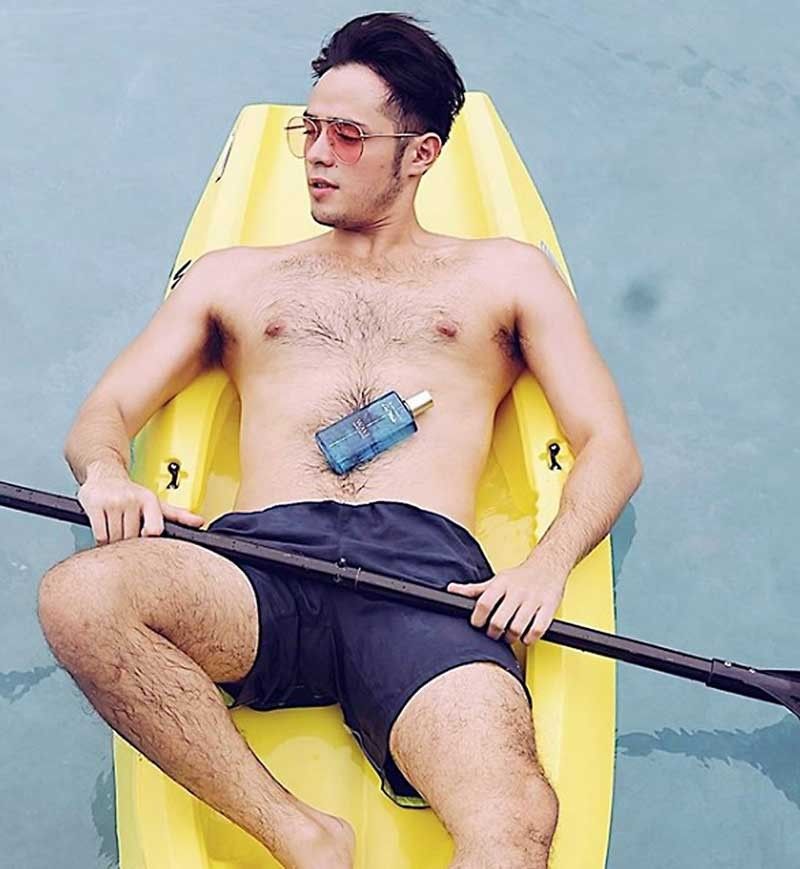 Martin del Rosario: 'I love Barbs, my character in the movie. She has a big heart. She falls in love easily. When she loves, she fights for it. I'm like that. I have a big heart and I have a great capacity to love.'
Will there be a Reborn Beautiful?
(The Philippine Star) - January 18, 2019 - 12:00am
Scan the history of Philippine Cinema and you will see that second or third choices usually come out better than the original, probably because they feel pressured or challenged to prove themselves worthy replacements. To name a few: Bembol Roco for Jay Ilagan in Lino Brocka's Maynila: Sa Mga Kuko ng Liwanag; Joel Torre for Albert Martinez in Peque Gallaga's Oro, Plata, Mata; Jericho Rosales for JM de Guzman in Walang Forever; John Lloyd Cruz for Dingdong Dantes in Erik Matti's Honor Thy Father; and Derek Ramsay for Sam Milby in English Only, Please.
Due to some misunderstanding that has been ironed out before it got blown out of proportion, Martin del Rosario found himself in the shoes of Barbs, the character played by Christian Bables (who won an award for it) in Die Beautiful, for the follow-up, Born Beautiful which is set for nationwide release starting on Wednesday, Jan 23.
"It doesn't really matter whether I am the second or third choice," Martin told The STAR in a previous interview. "All I do is put myself in the character. I interpret the character in a totally different way. Ibang-ibang Barbs ang ginawa ko and I hope na mamahalin din siya ng mga manonood."
A Kapuso since 2014, Martin has been proving himself a versatile actor who has no qualms about playing characters that other actors wouldn't touched with the proverbial 10-foot pole lest their careers would be jeopardized, especially not gay roles they (wrongly) consider as "toxic." At his previous Kapamilya home and in Kapuso, Martin has been playing that kind of role and earning rave reviews, thanks to his not being homophobic and secure with his sexuality. (His other non-gay roles in Kapuso soaps include those in Buena Familia, Pinulot Ka Lang sa Lupa, Mulawin vs. Ravena and Hindi Ko Kayang Iwan Ka.)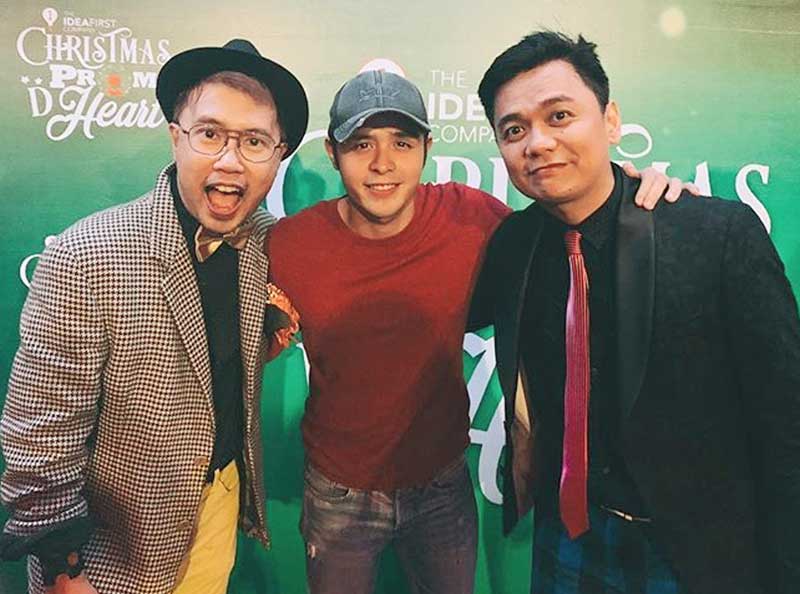 Martin with director-producers Perci Intalan (left) and Jun Lana…
"I love Barbs," added Martin. "Barbs has a big heart. She falls in love easily. When she loves, she fights for it. I'm like that. I have a big heart and I have a great capacity to love."
Born Beautiful follows Barbs' journey towards self-discovery. After the death of her friend Trisha (played by Paolo Ballesteros), Barbs continues to join beauty pageants and becomes torn between two men (played by Kiko Matus and Akihiro Blanco). But complications arise and she finds herself trying to transition into becoming a man again, but Trisha, rather her ghost, won't let him.
It remains to be seen how well Martin breathes life to Barbs. But already, he is being praised for his "derring-do."
Being a second choice posed a challenge to him.
"There was some pressure because I felt that people were expecting so much from me, especially since ang ganda ng portrayal ni Christian," admitted Martin in that STAR interview. "Basta ang inisip ko gawin ko na lang 'yung best ko. I didn't have to copy Christian," adding he didn't have a hard time hiding his private part. "Contrary to what people may think, there was no need for ipit-ipit because patung-patong ang suot ko…briefs, stockings, maong shorts and padding-padding to make my behind prominent. The challenging part was when I had to answer the call of nature, hahaha!!!"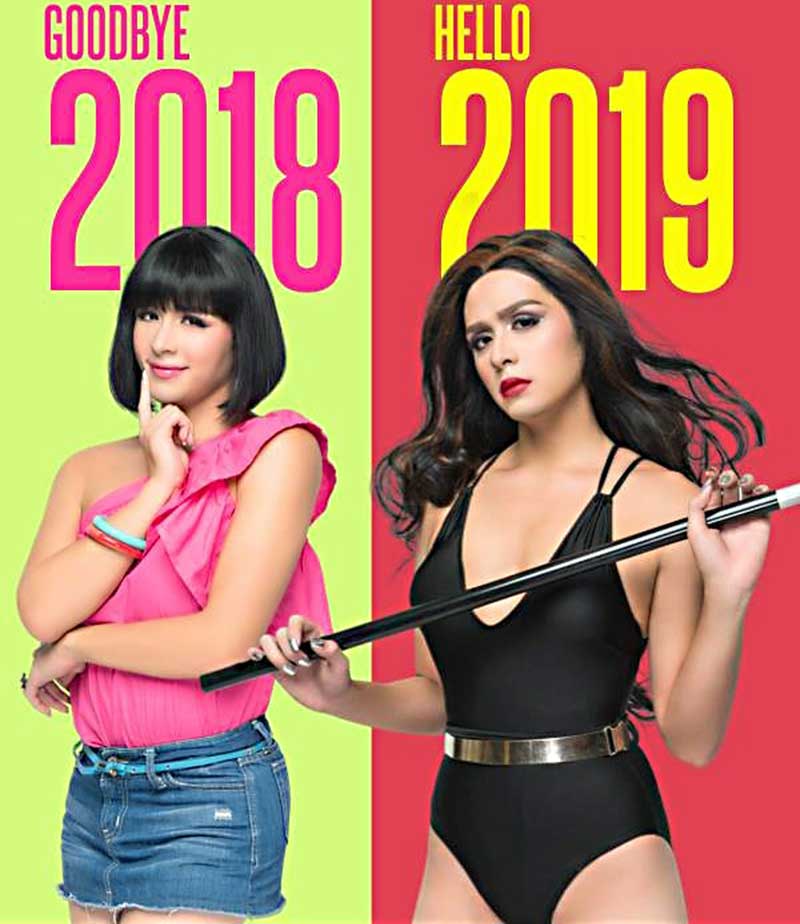 …on the movie's poster…
To update, Funfare did another interview with Martin and Perci Intalan who co-directs the movie with his partner Jun Lana for their IdeaFirst company.
Perci
Was it a blessing that Born Beautiful didn't make it to the recent Metro Manila Film Festival (MMFF)?
"Yes. While it would have been nice since Die Beautiful was an MMFF (2016) entry, I think it's a good thing in the end because Born Beautiful has the Jan. 23 playdate all to ourselves. We hope that our audience will be more excited to watch now that they are also less preoccupied after the holidays."
How daring was Martin as a second choice?
"Martin is just amazing! I can't imagine us being able to tell this story in such a bold and brave way if Martin wasn't so fearless as Barbs. He set no limitations. He shaved everything; he tucked in everything; he was game to do passionate kissing scenes and love scenes; he had no qualms baring his body. And most importantly, he really lived and breathed Barbs. He was not self-conscious at all. I know award-giving bodies will take notice. No wonder he is an Urian winner already."
There was Die Beautiful and now there's Born Beautiful. If ever, would there be a Reborn Beautiful?
"Hahaha!!! The list is long and fabulous! If there's a Marvel Universe, why not a BEAUTIFUL universe? After all, there are so many unique and beautiful stories in the lives of transgender women and LGBTQ in general."
Martin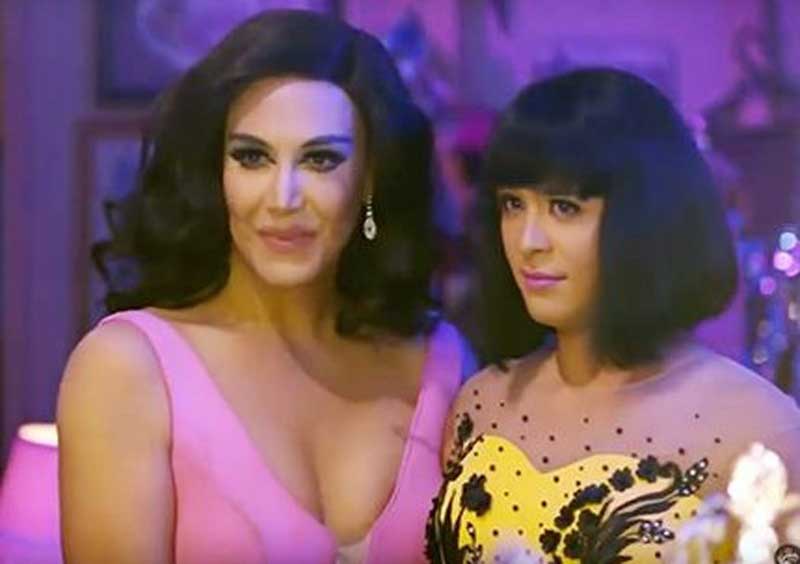 …and with Paolo Ballesteros who reprises his role as Trisha.
What was the hardest part of doing Born Beautiful?
"It was the physical, emotional and psychological preparation. I had to do body waxing, withstand the discomfort of having to wear heavy wigs, heels, paddings, etc. Emotionally and psychologically, I had to teach myself to feel, move and think like a woman. Plus, I had to prepare myself for the delicate scenes."
How did you prepare for your kissing scenes with Kiko and Akihiro?
"I had several kissing scenes with Kiko and Akihiro. There wasn't really any major preparation. Before every take, we just had to talk about how we were going to carry out the scenes. We actually just went with the flow."
Who was your peg in playing the character?
"Actually, I didn't have a peg. I tried to come up with a different character, somebody required by the script. Direk Perci gave me the freedom to carry out the Barbs character on my own. I just gave what the character required."
Aren't you staying away from such roles for the time being?
"Maybe after Born Beautiful, I will have to. But if it's as iconic as Barbs, I might have second thoughts and will want to do it again."
(E-mail reactions at rickylophilstar@gmail.com. For more updates, photos and videos, visit www.philstar.com/funfare or follow me on Instagram @therealrickylo.)