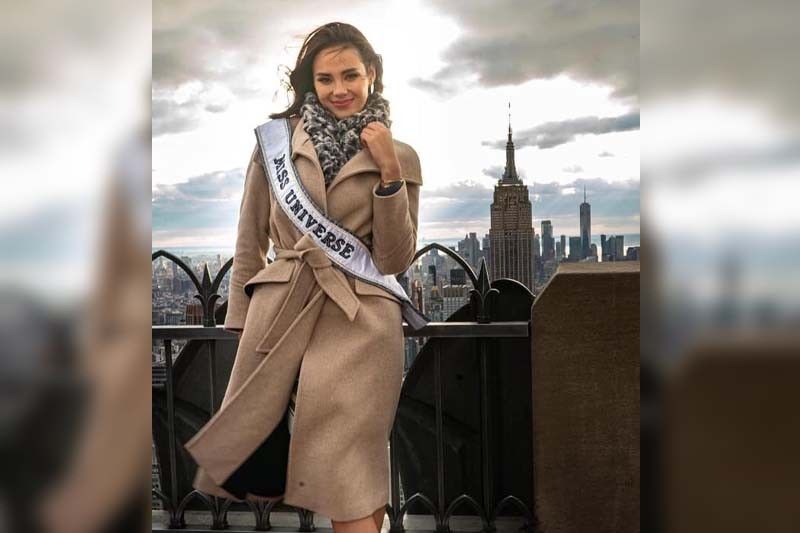 In this Jan. 10, 2019 photo, Miss Universe 2018 Catriona Gray poses at the observatory deck on top of Rockefeller Center in New York City.
Instagram/catriona_gray
How Catriona celebrated her 25th birthday
MANILA, Philippines — For the first time in her life, Miss Universe 2018 Catriona Gray spent her birthday in New York City.
On Thursday, the Filipina-Australian beauty queen shared how she celebrated her 25th birthday.
Catriona said she just spent her special day by exploring the Big Apple and described her day as "amazing."
"I explored New York for my birthday. I went around, had a day off," Gray said in a Skype interview with TV5.
"I ate a lot, I watched the Broadway, I went to Sherry's. It was an amazing day," she added.
Catriona turned 25 last Sunday.
She arrived in New York City last week after spending a quiet holiday with her loved ones in the Philippines. She has been enjoying the city by also touring the concrete jungle.
Since Monday, Catriona has been touring media outfits in New York City. Some Filipino fans treat the queen with a birthday cake to celebrate her special day.
The Miss Universe Organization earlier wished Catriona a happy birthday, saying it is looking forward to having an "amazing and impactful" year with her.
Catriona will be residing in New York City during her Miss Universe reign as part of her duties as the title holder.
She is slated to return to the Philippines early February for her grand homecoming.