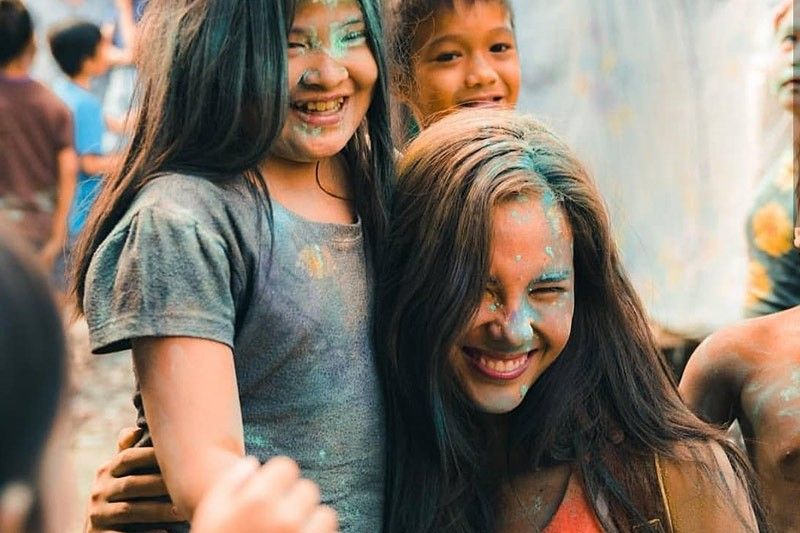 Miss Universe 2018 Catriona Gray's followers on Instagram reached four million (and counting) after she won the beauty pageant last December.
Catriona Gray/Instagram
Catriona Gray wants to use social media to do good, educate people
MANILA, Philippines — With over four million followers on Instagram, Miss Universe 2018 Catriona Gray said she would use the platform to create social awareness rather than just post photos of her clothes or food.

In an interview with "Build Series," Catriona said the leap in followers on her Instagram account took her by surprise because she felt like she's the same girl from a year ago.
"But to see that I have this huge platform now and so many people are listening to what I have to say, it really makes me want to orientate toward something that would really educate people, create awareness, do something more than just show them a cute outfit or what I'm having for lunch," Catriona said.

Catriona reached one million followers on Instagram the night before she was crowned Miss Universe 2018. After winning the pageant, her followers ballooned to 2.4 million. Recently, she announced that she now has 4 million followers on the social media site.

"Social media has definitely revolutionized or transformed the world of pageantry, and not just pageantry, but any social cause that we like to lend our voice to, how we inform each other, how we connect," she said.

"And that's how I think it's a powerful tool that really has the potential to do so much good. And that's why as Miss Universe, I really want to utilize it as a tool to, as I'd said, create awareness, draw people to causes that they might not have known about or connect them in some ways," she added.