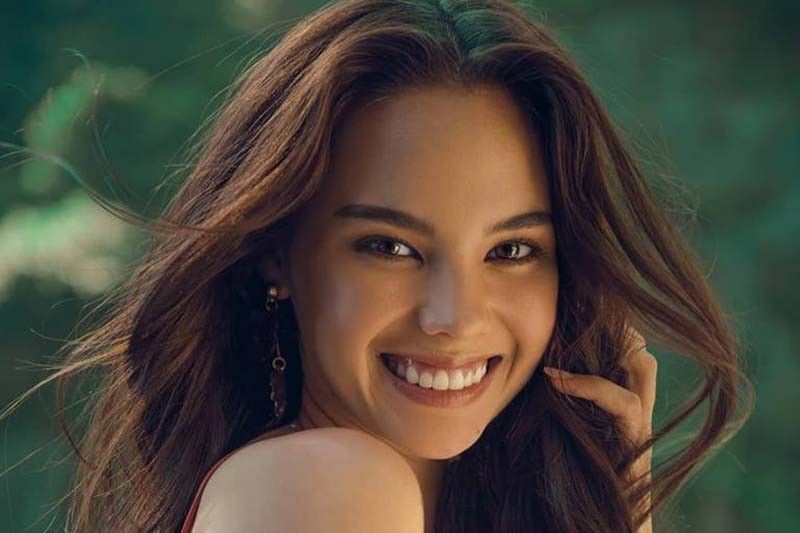 For Miss Universe 2018 Catriona Gray, she will always be Miss Philippines.
Catriona Gray/Facebook
Catriona on Australia's claim over Miss Universe win: I am Miss Philippines
MANILA, Philippines — Miss Universe 2018 Catriona Gray on Wednesday spoke up on the "tug-of-war" between the Philippines and Australia after both countries acknowledged her victory in the prestigious pageant.
Asked if she felt "weird" for competing against Miss Australia's Francesca Hung despite being a Filipino-Australian, Catriona said she did not.
"No, because I really feel like I'm a Miss Philippines. I just feel like a Filipina, a Filipino woman. It just so happened that when I was growing up, I was very much of an Australian. And I think I can be both," Catriona told host Kerry Justich in an interview with New York City live interview series "Build Series."
"I mean because I did grow up [in] those two sides of the world if you would," she added.
Catriona was born in Cairns, Queensland to Scottish-born Australian father Ian Gray and Filipina mother from Bicol Normita Magnayon-Gray. She has lived in the Philippines since graduating from Trinity Anglican School in Cairns in 2011 but she also studied in the United States for Music Theory degree.
After she won Miss Universe, Catriona's victory was celebrated by Australians with some media outfit claiming her as their own representative.
READ: Aussie newspaper's reminder: Catriona Gray was born in Queensland
Cairns City Mayor Bob Manning previously announced that he is planning to hold a mayoral reception for Catriona, a treatment for locals who have achieved world championship status.
Last December, Australia's "The Courier Mail" published a photo of Catriona winning crowning moment on its front page but the paper crossed out the word "Philippines" and replaced it with "Queensland."
Radio station Hit also published on its website a headline that indicates:"An Australian Girl Just Won Miss Universe But She Wasn't Miss Australia."
Catriona, however, laughed off these supposed battle on claiming her title and said she cannot blame the Australians.
"I just thought it was funny that there was this war, like, 'no, she's ours, she's practically a Miss Australia.' But I am a Miss Philippines. But I can't blame them for being excited, from really feeling the high spirits of the season, too. So we'll let them have that," she said.
During the interview, Catriona said her Miss Universe win was so different from her win at the Binibining Pilipinas because she now has a wider audience.
When she represented the Philippines, Catriona said "there was so much weight to it." She added that she wanted to embody the country in every aspect, promote its textiles, silhouettes, symbolism, history and culture, among others.
"The sash is not just lettering, it's a country so there was that weight," the 25-year-old beauty queen said.
She added that she is still learning a lot given her new role as Miss Universe.
"There is that whole realization that I'm not just speaking to Filipinos anymore, I'm speaking to a global audience," she added, saying it's a "huge responsibility."
Catriona is the fourth Filipina crowned as Miss Universe. She is now in New York City to fulfill her duties as the title holder.