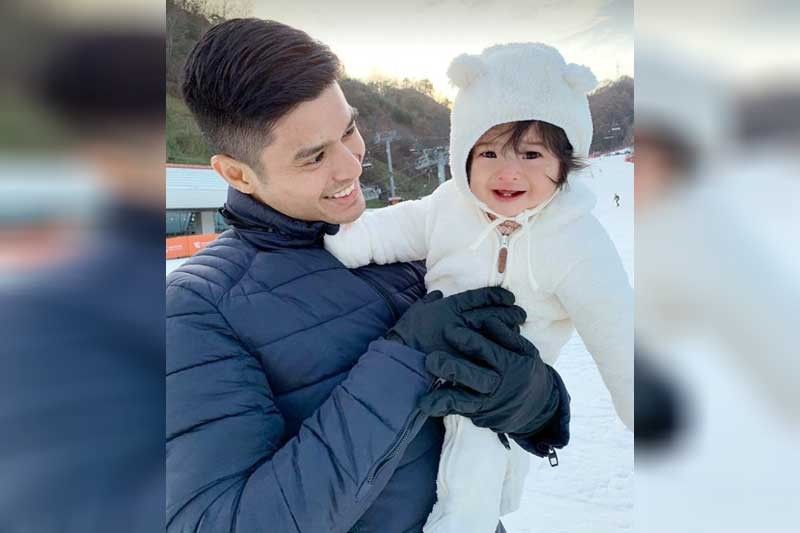 Fatherhood has turned JC de Vera's life 180-degrees
FUNFARE
-
Ricky Lo
(The Philippine Star) - December 22, 2018 - 12:00am
During the mediacom for One Great Love, the Regal Entertainment 2018 Metro Manila Film Festival (MMFF) entry (directed by Eric Quizon), JC de Vera and co-stars Dennis Trillo and Kim Chiu were asked if they have found their "one great love."
"Yes, I have," JC proudly admitted. "I am in a good position; I am very happy with my family. I would say that it's my one great love…my family…because I am experiencing it now. I can feel it."
His family consists of his wife, Rikka Cruz, and their eight-month-old daughter Lana.
At 32, JC has had his share of girlfriends and it turned it that Rikka is the one who would win his heart…for good.
Asked why he "hid" Rikka from the media, JC begged the reporters' pardon.
JC and wife Rikka Cruz during a vacation with their eight-month-old daughter Lana in Korea.
"Although I never exposed her on TV," explained JC, "I never tried to 'hide' her. Madalas kaming magkasama in public. But I did protect her from publicity because she comes from a simple and humble family just like me. We were schoolmates at Colegio de San Agustin and we had been going steady for more than four years before we decided to have a baby."
JC and Rikka were wed in civil rites just before Lana was born (the natural way). They plan to get married in church once they are done with their current projects. Rikka helps in the family business.
In One Great Love, JC plays a guy scarred by a turbulent past, who keeps hurting the woman (Kim) who loves him just the same. Dennis plays a heart doctor who firmly believes in the sanctity of marriage. Kim has love scenes with both leading men, twice with JC (in the bathtub and in the bedroom).
Isn't Rikka affected by JC's on-screen (usually playboy) persona?
"Hindi niya kabisado ang mundong ginagalawan ko," said JC. "In the beginning, medyo affected siya. But gradually, she got acquainted with showbiz and now komportable na siya. She fully understands the nature of my work."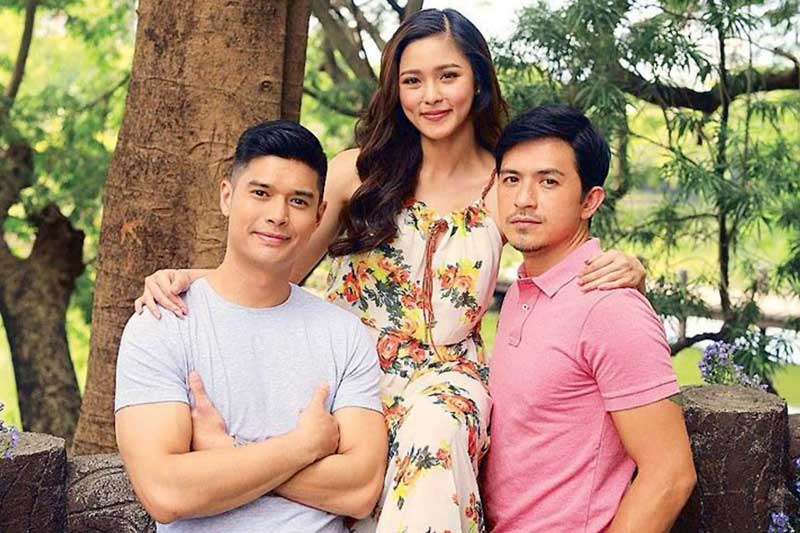 With Dennis Trillo and Kim Chiu in One Great Love, Regal Entertainment's entry in the 2018 Metro Manila Film Festival (MMFF).
Fatherhood has changed JC's outlook in life.
"My life has turned 180-degrees around," he confessed. "My family has become my priority. I'm working even harder and I've cut down on my nightlife…halos wala na nga except if I'm invited by friends. I grew up in a simple and humble family. When I was in school, I wore the same shoes from first year to fourth year; ang uniform ko good for three years. I would say that I grew up in a family na mayroon lang enough. I didn't grow up spoiled at ganoon din ang gusto kong mangyari sa baby namin."
(E-mail reactions at entphilstar@yahoo.com. For more updates, photos and videos, visit www.philstar.com/funfare or follow me on Instagram @therealrickylo.)