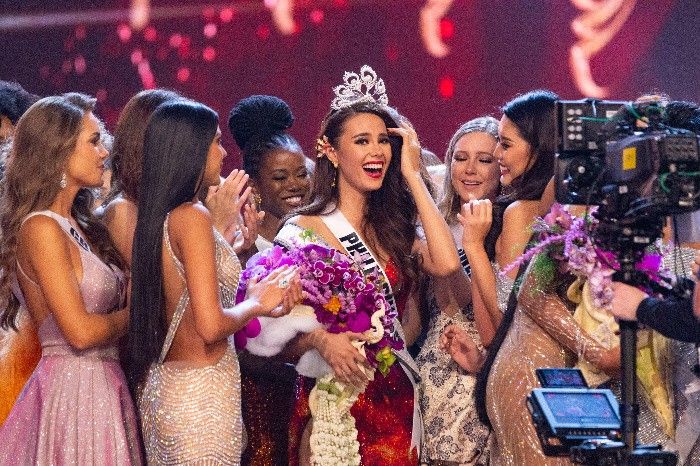 Catriona Gray from the Philippines is greeted by her fellow pageant candidates as she is proclaimed Miss Universe 2018 at a ceremony in Bangkok, Thailand on Dec. 17, 2018 (Manila time).
MUO/Amorn Pitayanant
Aussie newspaper's reminder: Catriona Gray was born in Queensland
MANILA, Philippines — It looks like the Philippines is not the only one celebrating Catriona Gray's Miss Universe victory as Australian media outlets have also accepted the honor for the achievement.
Australia's "The Courier Mail" published a photo of Catriona winning the prestigious pageant but the paper crossed out the word "Philippines" and replaced it with "Queensland," Catriona's birthplace.
Catriona was born and grew up in Cairns, Queensland to a Scottish-born father Ian Gray and Normita Magnayon, a Filipino from Albay.
The 4th Miss Universe of the country has lived in the Philippines since graduating from Trinity Anglican School in Cairns on 2011.
Another media outlet, radio station Hit, published the story "An Australian Girl Just Won Miss Universe But She Wasn't Miss Australia" on its website.
The story congratulated Catriona on winning the title and traced her roots as an "Australian."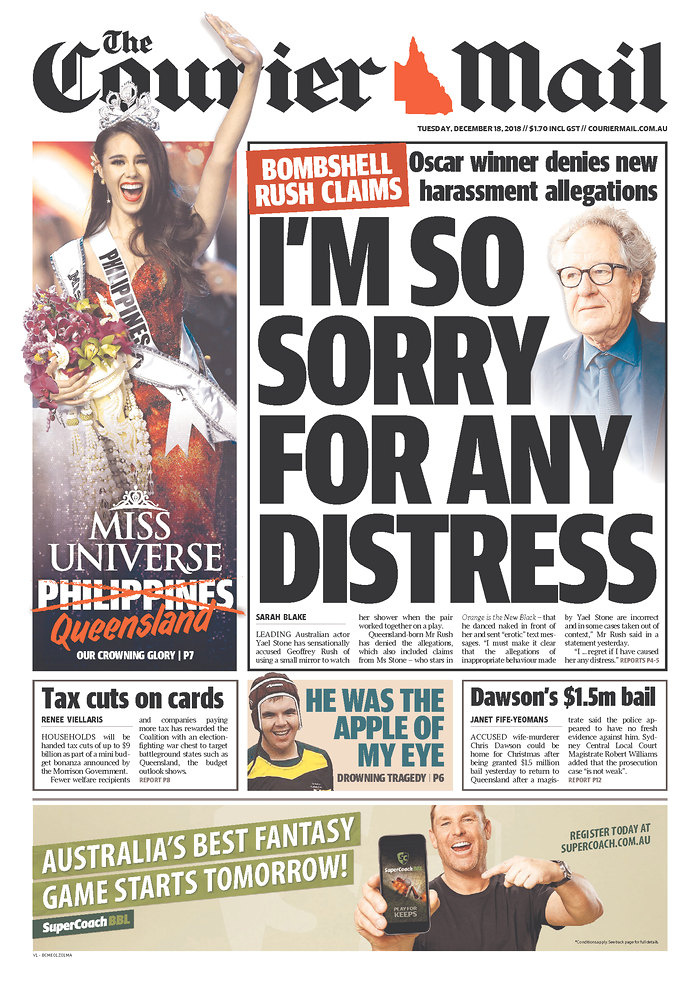 Courier Mail's frontpage on Dec. 18, 2018.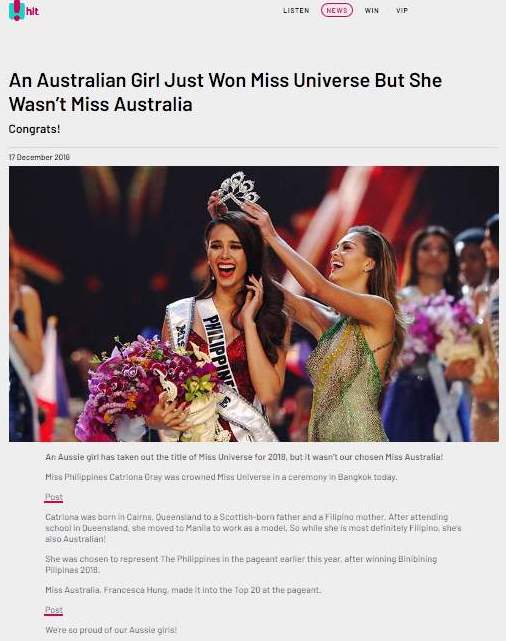 Radio station Hit's website on Catriona Gray's Miss Universe title.
"An Aussie girl has taken out the title of Miss Universe for 2018, but it wasn't our chosen Miss Australia," part of the story reads.
Francesca Hung, Australia's representative in the Miss Universe 2018, cut her journey in the pageant short but made it to the Top 20. She has Chinese roots.