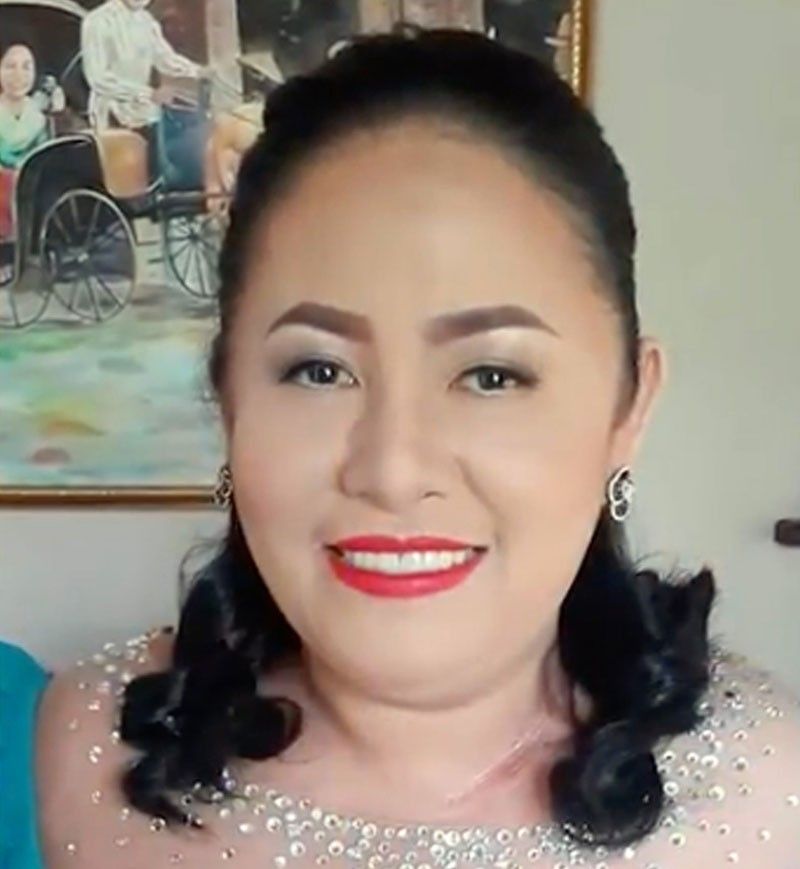 RDL Pharmaceutical, Inc. VP for operations Mercedita Lim
She pushes the right showbiz buttons
MANILA, Philippines — RDL Pharmaceutical, Inc. vice president for operations Mercedita "Mercy" Lim knows how to push the right buttons in business and showbiz. The family-owned business is 23 years old, a victor in the highly-competitive beauty and wellness business.
It's now the proud owner of a US patent, the first Philippine cosmetic company granted this right to stop anyone who makes fake products using the company's name. RDL can sue someone who makes, uses, sells or exploits RDL products in the US and its territories without the company's go-signal.
Her business savvy extends to choosing product endorsers. Angelika dela Cruz, RDL's first endorser, created such a splash in the market, and Lim decided to renew her contract in preparation for the company's silver anniversary in 2020.
And now that the 50-year-old entrepreneur has her own digital lifestyle show, Simply Merci (pronounced Mer-Say, accent on the second syllable), Mercy is eyeing Piolo Pascual as celebrity guest. The 20-minute show, which kicked off on Facebook, Instagram and YouTube last Nov. 11 (believed to be a lucky day), sees Lim dealing on woman empowerment — in business, beauty, wellness and others.
She sees it as a source of lessons on staying single and empowered, wellness and beauty tips, among others. The show also reaches out to the needy.
Her role model is Piolo, whose good looks, charisma and down-to-earth stance make him her dream celebrity guest in the show.
"He's well-grouded," Mercy describes her "ultimate crush," who sent a VTR greeting on her birthday a few years back.
The Star Magic artist, Mercy gushes, never lets success spoil him the way it has created monsters out of lesser stars. Staying humble when you're on top of the heap, she explains, is the true measure of a person.
Mercy herself stays well-grounded despite RDL's success because the business started small — in the backyard of the family home in Davao, with only P3,000 as capital. It was there where matriarch Leonora Lim and her children tried chemical formulas to produce an astringent friendly to the Filipino skin.
The family knocked on every door to market the astringent and other products that followed — facial cleansers, whitening soaps, lotions and creams, sunblock, face and body powder for teens, colognes and anti-aging skin care lines.
Today, these products are found not only in the Philippines but also in Malaysia, Singapore, Indonesia, India, Kuwait, Africa, United Arab Emirates, Nigeria, Jeddah, Nepal and Thailand.
The market got so big, the family had to deal with fake products that wreaked havoc on the business and threatened consumer wellness.
Thus, Mercy sees the US patent, which came on the heels of a WIPO (World Intellectual Property Organization) certification, a big victory. It's a triumph for Filipino entrepreneurs as well since RDL is 100-percent Filipino-owned.
With the business on rock-solid ground, Mercy can focus on more ways to improve herself further, and the business along with it. She's studying Oprah, Boy Abunda and Kris Aquino to come up with her own hosting style for the digital show.
Mercy — who describes herself as a simple person in search of self-expression — can't wait to spread her wings and prove once more that one can learn and grow even more if one has the persistence and grit to test one's limits.