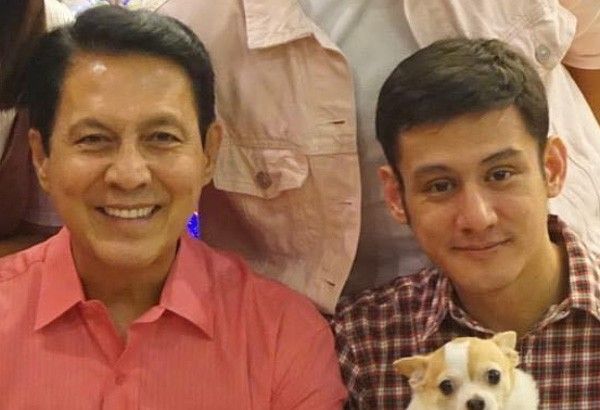 Tirso with son TJ
Instagram/Tirso Cruz III
Tirso Cruz III's former actor son succumbs to cancer
MANILA, Philippines — Tirso Cruz III's eldest son TJ passed away after months of battling with lymphatic cancer. He was 37.
In an Instagram post by Tirso's other son, Bodie, the former Pinoy Big Brother housemate announced that his big brother battled with cancer for the past six months.
He started his post with a Bible verse that said: "Surely your goodness and love will follow me all the days of my life, and I will dwell in the house of the Lord forever. (Psalm 23:6)."
He said that the battle of his brother with cancer was tough "but it was also a time we got to experience God's love and faithfulness in abundance as a family. I am so grateful to the Lord for your life that was filled with passion, boldness and love."
TJ, known as a good dancer in his younger years, was a member of one of the first batches of the hit '90s TV show "Ang TV."
"You desired nothing but to serve God and to glorify Him through dancing. Now, you will be able to do it free from sickness and pain, and in front of our Creator Himself — and you get to worship Him there forever," Bodie wrote.
He ended his post saying how much he loves his brother and he thanked everyone for prayers and support.
"I love you, Kuya. Thank you to everyone who stood with us in prayer. Today, Kuya TJ has received the miracle of healing that we have believed God for. He is faithful."