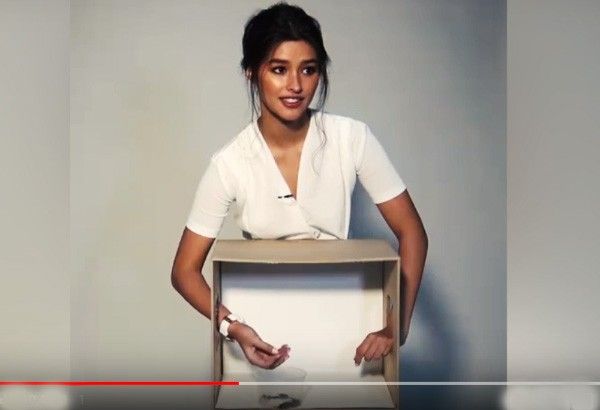 Screenshot from a trending video showing Liza Soberano guessing what is in the box.
YouTube/Hurt Trap
Liza Soberano reacts to viral 'cockroach' video
MANILA, Philippines — Kapamilya actress Liza Soberano reacted to her viral video showing her play the "What's in the Box" challenge wherein she does not show much emotion even if she was holding a cricket.
In an interview with ABS-CBN on the sidelines of shooting for the Kapamilya Christmas Station ID, Liza said she is happy with what netizens are commenting on the viral video.
"I actually saw the comments! I was laughing!" Liza said.
"It was really funny, and I'm just amazed by how fast it reached everybody, and how amazed they are by it," she added.
Liza, who was also seen holding a snake during a taping of her teleserye "Bagani" while she was singing Nicki Minaj's "Anaconda," said she is not afraid of insects.
"I think I'm a pretty brave girl, but I wouldn't say I'm fearless. Of course, there are things I'm afraid of, but I'm not afraid of insects. I'm not afraid of cockroaches," Liza said.
Liza's viral video, which is part of her watch endorsement, now has more than a million views and garnered thousands of comments and different memes online, including, "Umarte nang naaayon sa ganda."