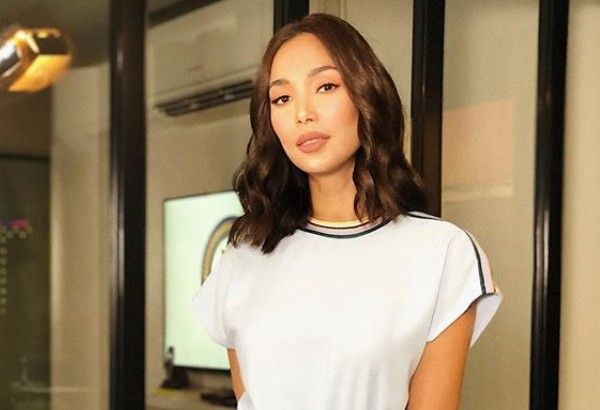 Miss International 2013 Bea Rose Santiago
Instagram/Bea Rose Santiago
#MeToo: Miss International 2013 Bea Rose Santiago claims being abused by priest, government officials
MANILA, Philippines — Amid the controversial sexual harassment complaints hounding the recently held Miss Earth 2018 in the Philippines, Miss International 2013 Bea Rose Santiago opened up about her own experience of sexual abuses.
In a lengthy Facebook post, Bea said: "Sexual Harassment IS REAL. NOT JUST IN PAGEANTS BUT EVERYWHERE!"
Bea started her confession with her experience when she was a child.
"I was molested when I was a child by a priest. He is still preaching somewhere in Masbate," she wrote.
Then when she was 12 years old, there was a 21-year-old pageant guy winner that allegedly told her: "Why are you born too late! Or sus sayang ka Bea, kong napanganak ka lang mas maaga."
The beauty queen from Muntinlupa City also revealed that a well-known businessman touched her inappropriately.
"This guy is a well known CEO of a big company (companies pa nga e) he even organized parties for girls who didnt win with his friends. (I think 'hoping' they stopped it)," she said.
"The next time I met him I was a candidate and the organizers were there to see things thoroughly. He couldn't interact with us because the chairwoman was present and so as the chaperones. - still he was talking nonsense to us," she added.
Bea said she also experienced sexual harassment even in government institutions.
"We were at the congress or senate? when a Queen was touched (her behind) while taking a photo. She immediately told me (with a help me look) so i put my hand covering her back protecting her from the 'old well known perv' We just won an international pageant but still," Bea shared.
"I was working when I posed with a middle aged man (I had a feeling he was a perv) so I put both my hands behind me. He still managed to 'accidentally swing his hand touching my behind.'"
For Bea, sexual harassment happens no matter how careful you are and "no matter Big/ popular/ old/ religious" a person is, HE CAN STILL BE A PERVERT."
Bea said she felt guilty for not speaking up during those times, but she is speaking now to help future beauty queens. She admitted that she was really scared to speak up, and she hopes to not regret her confession.
Early this year, Bea Rose also made headlines for confessing that she suffered from a chronic kidney illness allegedly due to a pre-workout drink.