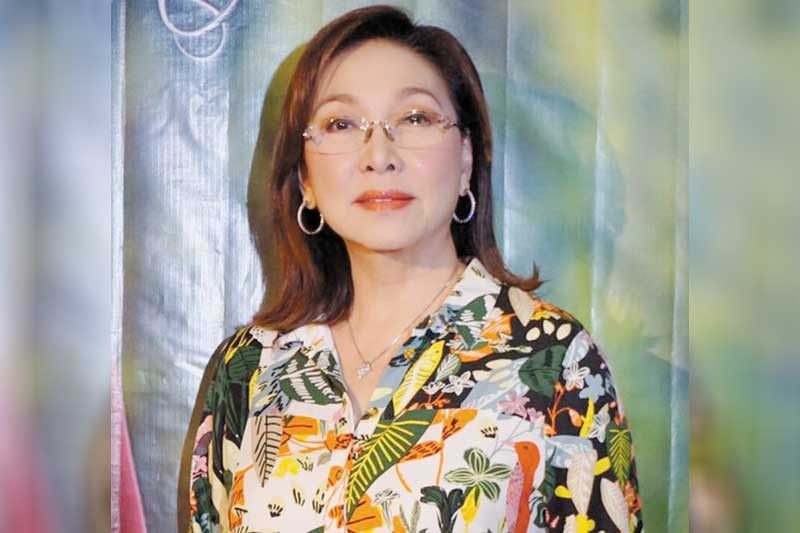 Mel Tiangco says the real-life stories of people serve as inspiration, lesson and reminder to televiewers of GMA 7's Magpakailanman
Duterte is Mel's dream feature
Bot Glorioso
(The Philippine Star) - November 9, 2018 - 12:00am
MANILA, Philippines — If there's one prominent personality whose life story Mel Tiangco wishes to feature in her show Magpakailanman, it would be that of President Rodrigo "Digong" Duterte.
The GMA 7 drama anthology anchor finds it interesting to know Digong more not as the highest leader of the land but as a person whose personality may come too strong for many, yet also shows a charming side at times.
"I feel that this guy, there is something mysterious about him," said Mel during the pocket interview last Wednesday afternoon. "(I wonder) there is something na sa likod ng pagmumura n'ya ano ba talaga ang pagkatao ng taong ito. I want to show (to televiewers) his real personality because he is a man of contrast. He is soft-spoken pero nag-mumura."
Mel further shared that she has already met the President during a one-on-one. In that brief encounter, she remembered how the President pleasantly gave complimentary remarks before the cameras started rolling for the actual interview.
Speaking of interviews, Mel has already lost count of the number of people she sat down with for Magpakailanman. She said that their life stories served as inspirations, lessons and reminders to televiewers.
"I appreciate how you see me as the reason of the success of the show but it's not just me (working) here. We have researchers, editors, writers, camera men, location managers, makeup artists and, most of all, the success comes from the people who wholeheartedly shared their stories of ambition, frustration and success. It's no secret that real life stories are truly inspiring and always interesting."
Magpakailanman dwells more on stories that uplift the human spirit. Of the 500 stories being featured in the last five years, Mel became most emotional over the story of a mother who has three schizophrenic sons. She recalled how the mother silently suffered from the beatings of her children whenever she failed to give them money.
"I'm also a mother kaya ako mismo naawa at napaiyak and I truly felt sad for that mother who has to bear the pain because of her love for her children. Thankfully, I am with GMA Kapuso Foundation that helps in every way possible. We extended help by supporting the children's medication."
Another story that touched her heart was about Justin, whose abnormal growth affected him and his family. "He's small for his age of 18 that time but the boy is so intelligent."