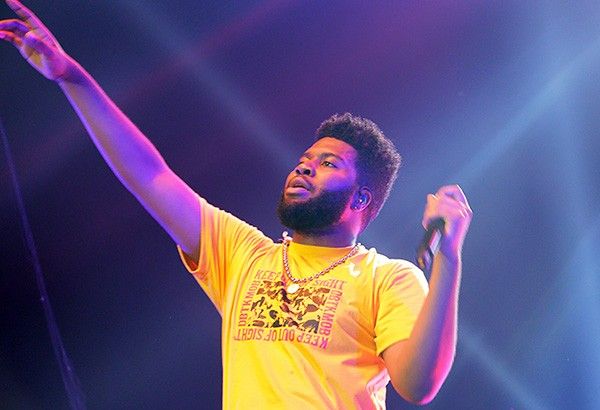 Singer and songwriter Khalid in Manila
Philstar.com/Kat Leandicho
IN PHOTOS: The rise of Khalid, R&B's latest find
Seph Asong
(Philstar.com) - November 7, 2018 - 5:33pm
MANILA, Philippines — If you think about it, it is unbelievable how 20-year old singer and songwriter Khalid was plucked from obscurity and smacked right in the middle of the music scene.
With his claim-to-fame song "Young Dumb & Broke," the Texan native accelerated to an overnight success, with almost half a billion streams on YouTube.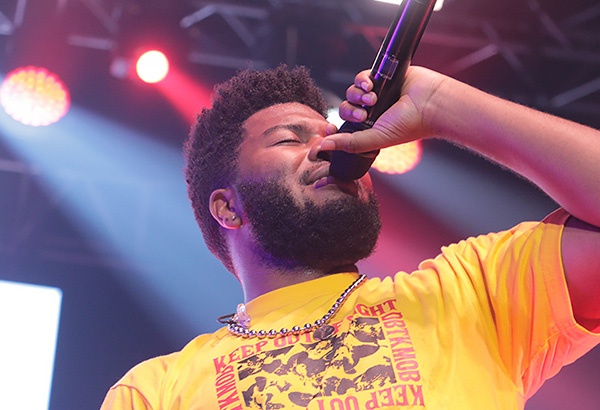 Khalid in Manila. Philstar.com/Kat Leandicho
Born Khalid Donnel Robinson, he always had interest in music since he was a young kid, but it was in 2017 that he was signed to major music labels, Right Hand Music Group and RCA Records.
But even before he bagged a record deal, his debut single "Location" already peaked at number 16 on the US Billboard Hot 100 chart and was later certified quadruple platinum. In 2017, his studio album "American Teen" was released, making him one of the youngest hit makers of his generation.
To the music producers and co-artists he has worked with, Khalid is an old soul who is both poetic and borderline existential hopeless romantic. He cares so much about the gravity and meaning of his lyrics, so much so that it reflects in his songwriting: both vulnerable and confessional. His music is romantic with a modern beat and youthful spirit, thus, resonating very well with the social media generation.
In one interview, Khalid described his music as his life journal, where he details all his teenage experiences—love, heartbreak, and all the clichés. True enough, his audience—mostly teens—can relate to his songs. Take "8Teen" for instance. It tells the reality of being a millennial in love, and how growing up on the digital world can have harsh impact on relationships.
With huge influences from music icons like Frank Ocean, Drake, and Kendrik Lamar, his debut album "American Teen" is the epiphany of his flawless body of work and a voice that is hard to compare to anyone in the industry. In fact, he does not sound like anyone, and he is definitely someone we have not heard in a long time.
As part of his "American Teen" Asian tour, the young crooner brought his music game to Manila last November 2, where a ground-breaking holiday-packed concert happened at the Araneta Coliseum, attended by thousands of his Filipino fans.
Opening his concert that night was Manila's very own underground R&B and hip hop collective Careless Music Manila, led by singer-songwriter James Reid. Together with the group's hip hop artists Massiah, Astrokidd, and Curtismith, CMM brought the house down with their upbeat songs such as "Angelina" and "Extra Rice," getting everyone's blood and adrenalin pumping before Khalid goes on stage.
James Reid at the Khalid concert in Manila. Philstar.com/Kat Leandicho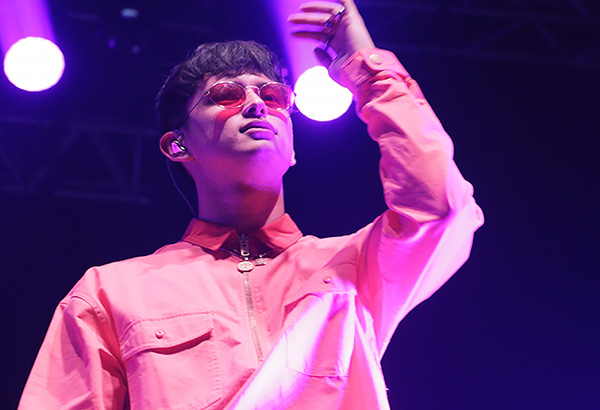 James Reid at the Khalid concert in Manila. Philstar.com/Kat Leandicho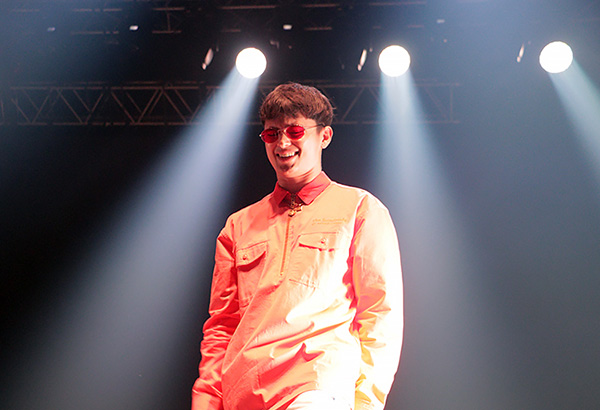 James Reid at the Khalid concert in Manila. Philstar.com/Kat Leandicho
Khalid fired up the Big Dome with his hit songs such as "8TEEN," "Winter," and "American Teen." He sang, danced, and screamed together with his Filipino fans, who equally expressed their excitement and support through shrills and non-stop dancing.
"You are the loudest audience I've ever had. This is by far the loudest night since I've started this tour," said the American singer during his concert, unable to contain his overwhelming emotions from all the love he was getting from this side of the world.
Contrary to what everyone had expected, his encore did not include "Young Dumb & Broke." Instead, he ended his set with "Location," "Keep Me," and "OTW," but it was still a night filled with soulful melodies his Pinoy fans will always remember. After all, it was his first ever concert in Manila brought by Midas Promotions.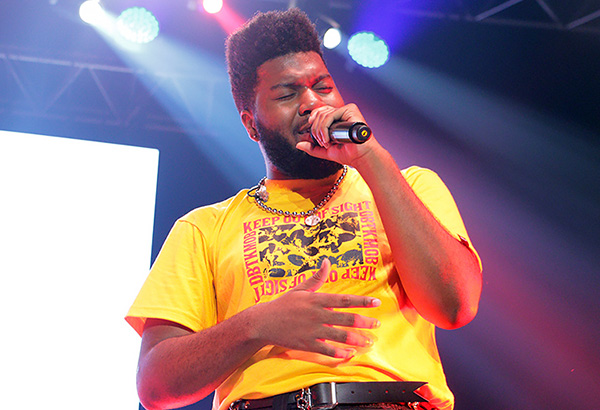 Khalid in Manila. Philstar.com/Kat Leandicho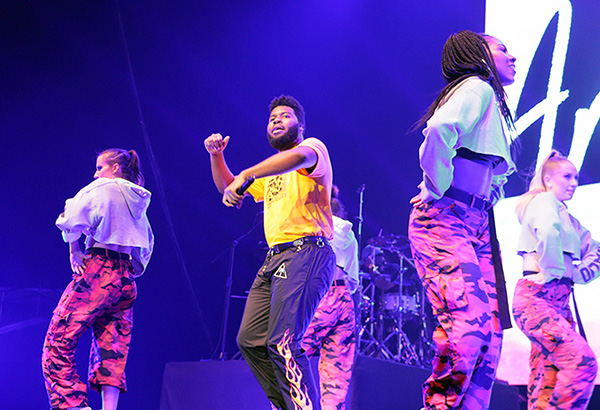 Khalid in Manila. Philstar.com/Kat Leandicho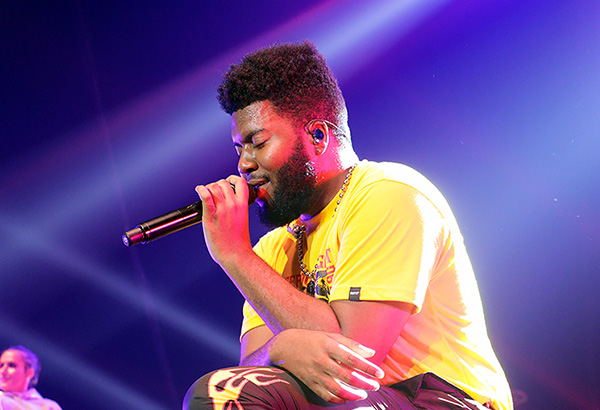 Khalid in Manila. Philstar.com/Kat Leandicho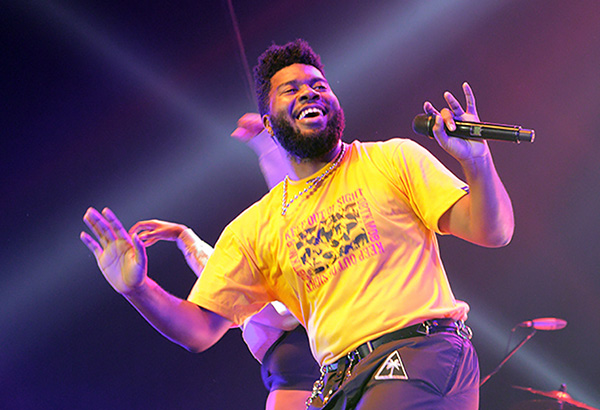 Khalid in Manila. Philstar.com/Kat Leandicho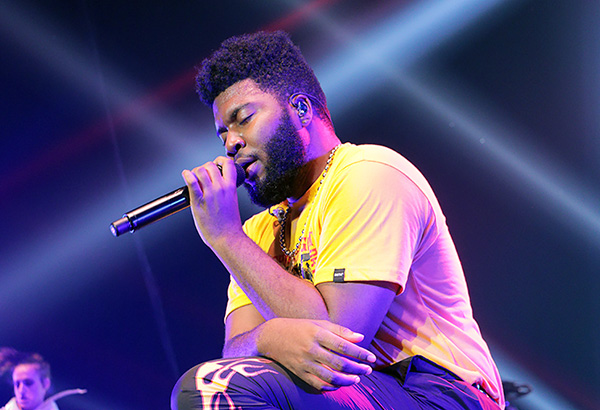 Khalid in Manila. Philstar.com/Kat Leandicho