LIST: 13 Halloween shows, movies to watch
October 30, 2018 | 8:30pm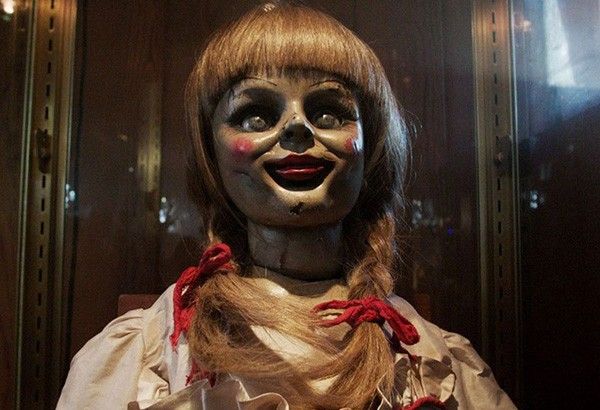 MANILA, Philippines — Looking for a good Halloween scare?
Here is a Halloween lineup of movies and shows that will have you checking under the bed and sleeping with the lights on.
'Sine-Sindak'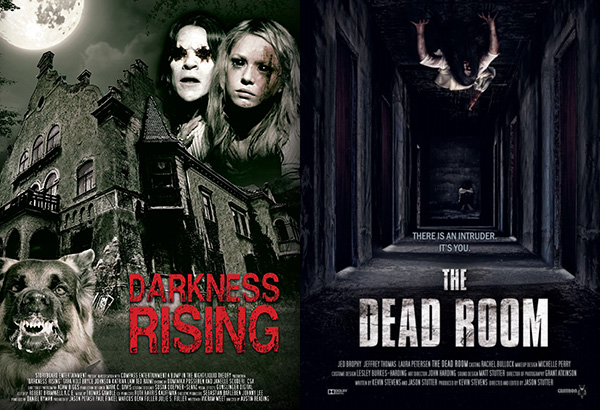 Sine-Sindak Horror Film Festival
This Halloween, prepare yourselves to be horrified as SM Cinema, the largest film exhibitor in the country, together with CrystalSky Multimedia, a key distributor of internationally renowned films, brings a scary film fest for the year, the first ever Sine-Sindak Horror Film Festival.
Sine-Sindak features seven international horror movies that might send shivers down your spine. The films include "The Hoarder," "The Dead Room," "Urban Evil," "The Evil In Us," "Darkness Rising," "Hollow One," and "The Lost Case."
As a treat to the brave moviegoers, a Sine-Sindak Horror Film Festival ticket is priced at P99. For those who want to finish the scary ride and enjoy all the horror flicks, an unlimited all-day pass is also offered at P199 each.
'The Girl in the Spider's Web'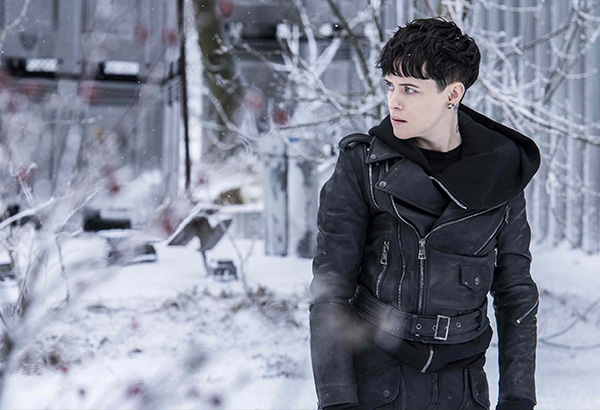 Scene from 'The Girl in the Spider's Web'
Lisbeth Salander, the cult figure and title character of the acclaimed Millennium book series created by Stieg Larsson, returns to the screen in "The Girl in the Spider's Web," a first-time adaptation of the recent global bestseller.
Golden Globe winner Claire Foy, the star of "The Crown," plays the outcast vigilante defender under the direction of Fede Alvarez, the director of 2016's breakout thriller 'Don't Breathe;' the screenplay adaptation is by Steven Knight and Fede Alvarez and Jay Basu.
The film also stars Lakeith Stanfield, Sylvia Hoeks, Stephen Merchant, Claes Bang, Christopher Convery, Synnøve Macody Lund, and Vicky Krieps.
"The Girl in the Spider's Web" is the first in the best-selling series to be produced into an English-language film in its initial adaptation. The previous books in the series have been adapted into Swedish-language films, and The Girl with the Dragon Tattoo was a remake of the Swedish film. It became a global hit for Columbia Pictures, taking in over $230 million worldwide.
In Philippine cinemas November 21, "The Girl in the Spider's Web" is distributed by Columbia Pictures, local office of Sony Pictures Releasing International.
'Halloween'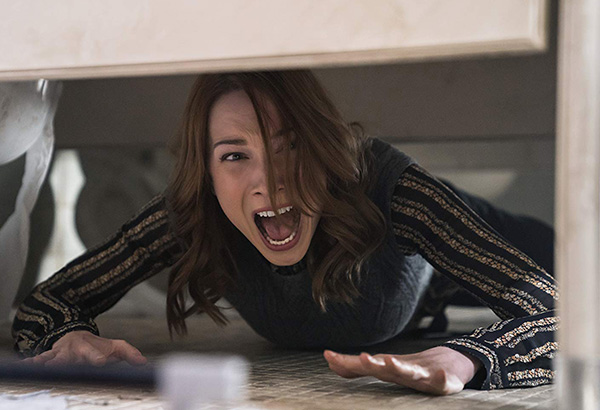 Scene from 'Halloween'
For more than two-thirds of her life, Jamie Lee Curtis has embraced the mantle of protector and guardian of "Halloween" (1978) character Laurie Strode. In the late 1970s, the heroine that Curtis brought to life accomplished what few other on-screen women before her—long relegated to damsels in distress—would consider a probability or possibility in a horror film.
Armed with only a coat hanger, knitting needle and the will to live, the teenager fought back against a faceless creature of pure evil who had violated her world and murdered her friends. Refusing to be a victim, the champion Curtis created alongside director John Carpenter and collaborator Debra Hill instantly changed the narrative on the silver screen. Women could, should and will strike back…and no man or boogeyman will stop them from fighting to the death.
Undoubtedly, Curtis has long held Laurie in her heart and understands why people are so connected to this fateful night. Discussing her first filmic role, she says: "Laurie Strode was a smart girl in high school just starting her life. She was probably studying for the SATs, looking at colleges, and then Michael Myers showed up. Life hinged for her on a couple of seconds she never saw coming. The rest of her life is the movie we're making now. Forty years later, this woman understands that Michael Myers will come back, and that she and her family need to be prepared…but nobody's listening."
In Philippine cinemas October 24, Halloween is distributed in the Philippines by United International Pictures through Columbia Pictures.
'Goosebumps 2'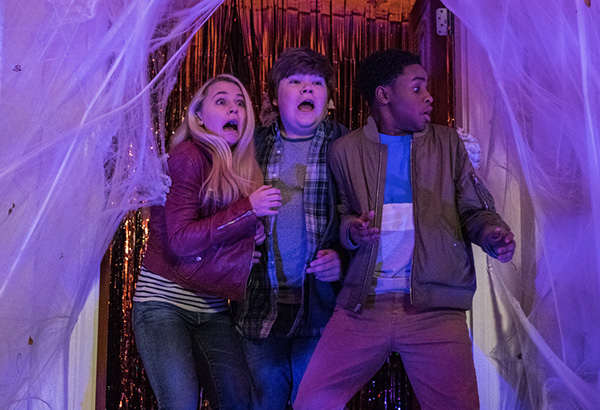 Scene from 'Goosebumps 2'
Following the huge success of the first Goosebumps film, the filmmakers behind "Goosebumps 2: Haunted Halloween" decided that instead of limiting themselves to the stories in the 200 books in the Goosebumps library, they would bring an original story to the screen, an adventure inspired by the cherished series.
The story begins with three regular kids who needed to be anything but average when it came to saving their town and family from certain disaster, all at the hands of one of author R.L. Stine's most famous creations, SLAPPY, a memorable ringmaster of chaos.
"No one ever taught me a formula for writing books. The formula for Goosebumps is to make real kids, believable kids. Once you have that element, you can really go crazy with the plot," said R.L. Stine.
As for building on his legacy, Stine expresses a gracious encouragement to the screenwriters: "It's very exciting to write something and also get to see what other people create with that inspiration – what direction they go."
In Philippine cinemas October 31, "Goosebumps 2: Haunted Halloween" is distributed by Columbia Pictures, local office of Sony Pictures Releasing International.
'Overlord'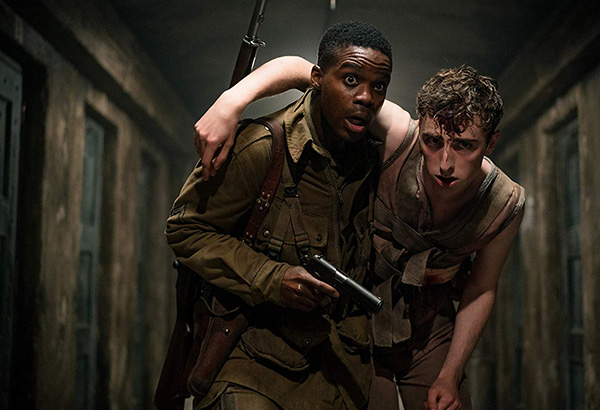 Scene from 'Overlord'
With only hours until D-Day, a team of American paratroopers drop into Nazi-occupied France to carry out a mission that's crucial to the invasion's success, in Paramount Pictures' new suspense thriller "Overlord" in cinemas on November 7.
Tasked with destroying a radio transmitter atop a fortified church, the desperate soldiers join forces with a young French villager to penetrate the walls and take down the tower. But, in a mysterious Nazi lab beneath the church, the outnumbered G.I.s come face-to-face with enemies unlike any the world has ever seen.
From producer J.J. Abrams, "Overlord" is a thrilling, pulse-pounding action adventure with a twist.
The intrinsically frightening nature of WWII combat helps smooth the transition, according to Abrams. "The horrors of war are already there in the story, so when you suddenly get thrown into the freakish fantasy material, it actually doesn't feel like that much of a stretch."
'Folklore'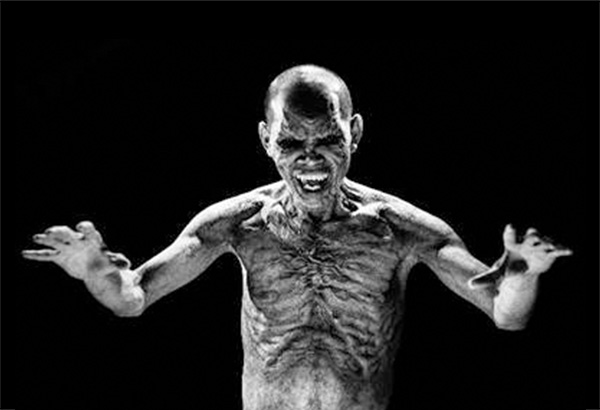 Scene from 'Folklore'
HBO Asia's very first horror anthology original series, "Folklore," is a six-episode hour-long horror series that takes place across six Asian countries - Indonesia, Japan, Korea, Malaysia, Singapore and Thailand – with each episode based on each country's deeply-rooted myths and folklore, featuring supernatural beings and occult beliefs.
Helmed by different directors from various countries in Asia, each episode was filmed in the local language of the country that the episode is based in.
"Folklore" seeks to modernize or update Asian horror, showcasing the brand of horror that each country is characteristic of and exploring societal dysfunctions in a manner that is specific to the country but possessing themes that will resonate across the continent.
It premiered on Sunday, October 7 at 10 p.m. exclusively on HBO. New episodes will debut at the same time every Sunday. The series will also be streaming on HBO GO.
'Castlevania'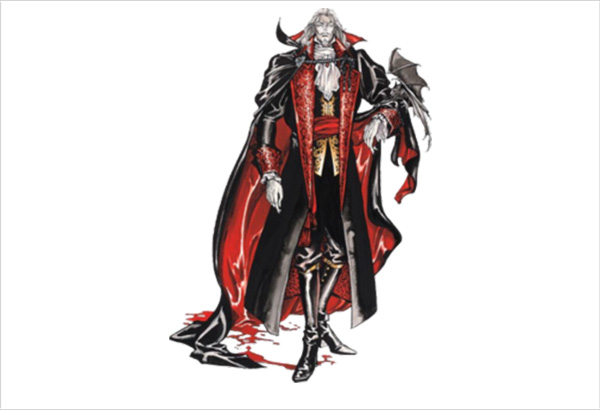 'Castlevania'
Inspired by the classic video game series "Dracula's Curse," "Castlevania" is a dark medieval fantasy following the last surviving member of the disgraced Belmont clan, trying to save Eastern Europe from extinction at the hands of the Vlad Dracula Tepes himself.
As "Castlevania" returns for a second season, fans can expect yet another blood-thirsty saga as Trevor Belmont and his comrades race to find a way to save humanity.
During a sit-down talk with the series' co-creator and executive producer Adi Shankar, Philstar.com got a few important insights on why Castlevania holds such relevance in today's film era.
"The show is about shades of grey; it's about moral ambiguity. Going back to season 1 for example, we have this question as to who's good and who's bad, but there isn't really an answer to any of these questions," said Shankar when asked how the concept of good versus evil come into play inside the world of Castlevania.
For most people, their experience of animation started when they were young watching cartoons and Japanese anime. This is why animation was able to maintain its appeal, even for the young adults, not just kids. There is familiarity to this genre as it reminds everyone of their childhood memories. On a fundamental level, animation offers a unique level of freedom that live-action can barely compete with, even with the continuing growth of CGI.
"Castlevania" is a prime example of an animated film that is inspired by Japanese manga, yet has a compelling and mature story for a larger audience.
"The reason why this show is done in this "animation style" is because growing up in Hong Kong, I used to watch these wonderful OVAs, but didn't know what anyone was saying because there were no English subtitles. But I thought it was really dope. I didn't know what was going on but I love the way it looked. One day I told myself, I'm going to make my own and I won't be needing any subtitles," explained Shankar on why Castlevania is not just for kids.
"Castlevania" season 2 is now available on Netflix.
'Chilling Adventures of Sabrina'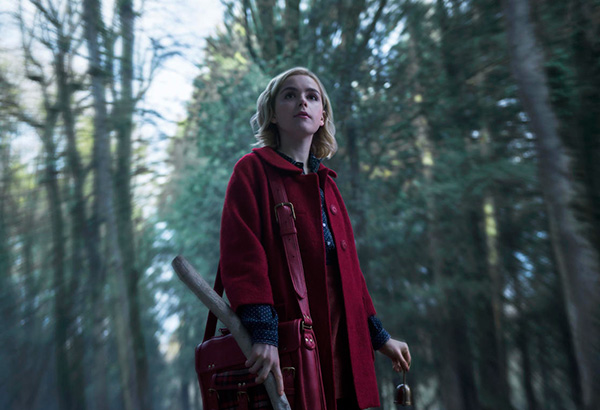 'Chilling Adventures of Sabrina'
Netflix's "Chilling Adventures of Sabrina" imagines the origin and adventures of "Sabrina the Teenage Witch" as a dark coming-of-age story that traffics in horror, the occult and, of course, witchcraft. This adaptation finds Sabrina wrestling to reconcile her dual nature — half-witch, half-mortal — while standing against the evil forces that threaten her, her family, and the daylight world humans inhabit.
Think 90's and images of "The Fresh Prince of Bel-Air," "Buffy The Vampire Slayer," "Dawson's Creek," "Friends," and "Charmed" will instantly take you down memory lane. These were among the popular TV shows that ruled the airwaves of a not-too-distant past. It was a decade of wholesome family sitcoms and subversive cartoons that flew under the radar and straight into the cult fame.
There is already a rumor going on of a possible crossover between CAOS and "Riverdale" since both TV shows are in the same universe. Since both series and comics were penned by Roberto Aguirre-Sacasa, "Riverdale's" showrunner, there is high probability that the two worlds will collide—the producers and writers just have to figure out the "how" and the "why," so it would all make sense.
In case you don't know, in the comic book, Archie's Betty and Veronica are witches who play a pivotal role and they even congregated with the other characters of Greendale at Pop's Chock'Lit Shoppe, where Jughead made his cameo. If the producers will probably get an enormous pressure from the fans requesting for a crossover, it may happen sooner than expected.
'The Haunting of Hill House'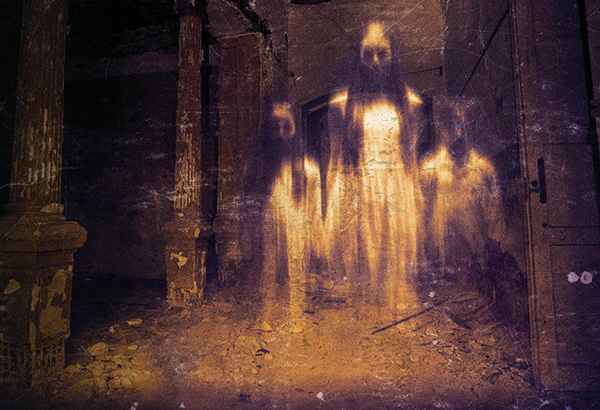 Scene from 'Haunted' streaming on Netflix
Part-horror and part-psychological drama, "The Haunting of Hill House" on Netflix is a modern reimagining of Shirley Jackson's legendary novel of the same name. It revolves around five siblings who grew up in the most famous haunted house in America. Now adults, they are reunited by the suicide of their youngest sister, forcing them to finally confront the ghosts of their own past, some which lurk in their minds, and some which may really be lurking in the shadows of the iconic Hill House.
'Apostle'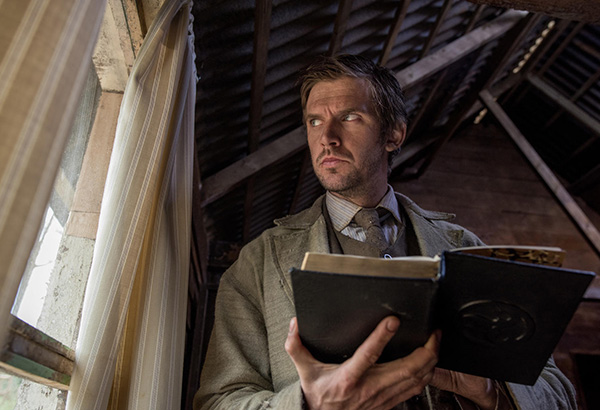 Scene from 'Apostle'
"Apostle" started streaming on October 12 in Netflix. The year is 1905. Thomas Richardson travels to a remote island to rescue his sister after she's kidnapped by a mysterious religious cult demanding a ransom for her safe return. It soon becomes clear that the cult will regret the day it baited Thomas, as he digs deeper and deeper into the secrets and lies upon which the commune is built.
The Netflix Marvel Universe is expanding yet again as the season two of "Luke Cage" debuted on the streaming service last June 22.
In season 2, the show explores Luke's ongoing struggles as a superhero and defender of Harlem, with new and old characters reprising their roles from season 1 to create a more dynamic show.
Season 2 is quite exciting because it really delves deeper into the emotions of a superhero character: Luke coming into terms with the idea that he can't protect everyone, even with his indestructible superhuman body.
During the panel interview, Mike Colter (Luke Cage), Mustafa Shakir (Bushmaster), and the show's executive producer Cheo Hodari Coker talked about what makes Luke Cage a far more interesting compared to other superhero themed-TV series/ films.
"Let's look at the DC metaphor: Superman is such a boring character because he is almost perfect, unlike Batman who is darker; and has personal issues that he needs to resolve. Now, if you look at Luke Cage, he is becoming more ambiguous which gives more room to explore his character. Season 2 is all about expanding and deepening Luke Cage's character. If we're lucky to reach season 3, we can go darker, deeper, in terms of who is this guy. I want people's initial reaction for season to be like, oh my god, I need to start from the very beginning," said Cheo Hodari Coker.
Fans can also expect a mixture of old and new villains coming together to make the new season more hardworking. Mariah Dillard (AlfreWoodhard) for instance has returned as she settles into her role as the new reigning crime lord of Harlem. Hernan "Shades" Alvarez (Theo Rossi) has also returned to join forces with Mariah, betraying Diamondback in order to save himself—though this newfound alliance may change over the course of the season.
Speaking of adding more depth to the main characters of "Luke Cage," Mustafa Shakir shared what he likes most about his character Bushmaster: "I particularly like his tenacity. I hate giving up; it's just not in my vocabulary, so that's something I can honestly relate to the character on a personal level. His physicality is smart, and he's also very charismatic."
In the Marvel cinematic universe: both Luke Cage and Jessica Jones share a connection brought about by certain circumstances (which was explained in detail during the season 1 of Jessica Jones). They both possess superhuman strengths and stamina, and various other impressive traits. The only difference is that Jessica does not have Luke's extremely-dense skin and muscle tissue that renders him highly resistant to physical injury.
In other words, she has the vulnerability of being a human; she gets hurt physically—and to some extent, emotionally, all because of her troubled past. Character wise, Jessica Jones is far more complex than Luke Cage and this allows the audience to explore many layers and flavors to her character.
So we had to ask Mike Colter if he ever gets bored with his character and this is what he had to say: "Luke Cage and Jessica Jones have different demographics. Our audience doesn't want to see Luke dealing with all the dram she goes through (referring to Jessica Jones). Jessica comes from a female perspective, so the approach is different as it intends to connect with the female audience. Like in season 1, Jessica had to deal with many issues like sexual violence and manipulation, and these are not the topics that we deal with nor something we are going to deal with in the future. Jessica isn't trying to be Luke and Luke isn't trying to be Jessica."
'Annabelle 3'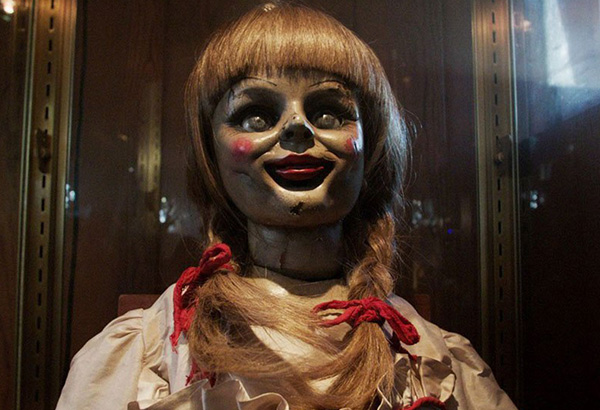 Scene from 'Annabelle'
Principal photography is underway on the third installment of New Line Cinema's hugely successful "Annabelle" film series, starring the infamous sinister doll from the "Conjuring" universe.
Screenwriter Gary Dauberman ("The Nun," "IT" films, "Annabelle" films) helms his first feature in the $1.5 billion "Conjuring" franchise. The new horror film is once again being produced by "Conjuring" universe creator James Wan through his Atomic Monster production company, and by Peter Safran, who has produced all the films, through The Safran Company.
Determined to keep Annabelle from wreaking more havoc, demonologists Ed and Lorraine Warren bring the possessed doll to the locked artifacts room in their home, placing her "safely" behind sacred glass and enlisting a priest's holy blessing. But an unholy night of horror awaits as Annabelle awakens the evil spirits in the room, who all set their sights on a new target—the Warrens' ten-year-old daughter, Judy, and her friends.
The film stars McKenna Grace (TV's "The Haunting of Hill House," "Gifted," upcoming "Captain Marvel") as Judy; Madison Iseman ("Jumanji: Welcome to the Jungle," "Goosebumps 2: Haunted Halloween") as her babysitter, Mary Ellen; and Katie Sarife (TV's "Youth and Consequences" and "Supernatural") as troubled friend Daniela; with Patrick Wilson ("The Conjuring" and "Insidious" films, upcoming "Aquaman") and Vera Farmiga ("The Conjuring" films, upcoming "Godzilla: King of the Monsters," TV's "Bates Motel") reprising their roles as Ed and Lorraine Warren.
Dauberman also wrote the screenplay from a story by Wan & Dauberman. The executive producers are Michael Clear and Michelle Morrissey. Dauberman's behind-the-scenes team includes director of photography Michael Burgess (upcoming "The Curse of La Llorona"), production designer Jennifer Spence ("Annabelle Creation," "The Nun"), and costume designer Leah Butler ("Annabelle Creation").
From New Line Cinema, the film is set to open in theatres beginning July 3, 2019 and will be distributed by Warner Bros. Pictures.
'Godzilla: City On The Edge of Battle'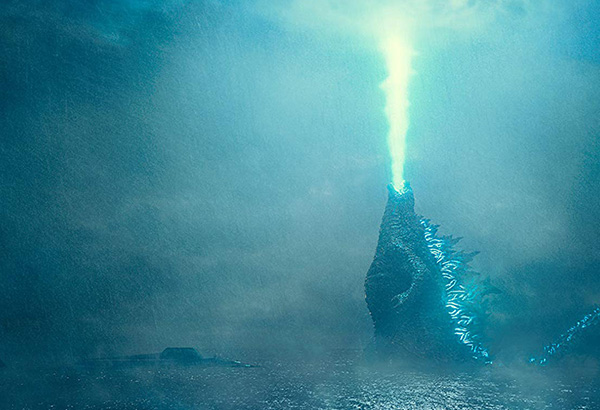 Scene from 'Godzilla: Planet of the Monsters'
This futuristic animated film sets in a post-apocalyptic 21st century where much of humanity was pushed to the brink of extinction, having been trampled over by a new master, Godzilla. This sequel to "Godzilla: Planet of the Monsters" will reimagine a futuristic setting where robots and humans join forces against the biggest Godzilla ever seen, in an interplanetary struggle for survival.
The Kaiju genre, specifically Godzilla, is already engraved in our pop culture. In Japan, everyone—young and old—considers Godzilla as part of their everyday life, so the character isn't depicted to be "scary", but somewhat portrayed as an enigmatic fiction character wrapped in mystery.
The animated trilogy of Godzilla has an eerie resemblanceto other sci-fi fictions such as 'Planet of the Apes' and the hit TV-series '100'. Because of this, critics were quick to conclude that perhaps the animated version of Godzilla was inspired by these films. However, its executive producer Takashi Yoshizawa was adamant about this and insisted that Godzilla has its own cinematic universe—comparable to the likes of DC and Marvel—where you can literally envision the story over and over.
"When I first read the script, I thought the story was a bit complex, yet has a very interesting take. The animated version is largely influenced by science fiction, no doubt about that. But since this is the first time that Godzilla has been made into an anime, we took it upon ourselves to make sure that fans won't get disappointed."
Knowing that Japan is home to some of the world's most popular anime characters, it is quite hard to believe that after several live action films (old and new), it took awhile for its creators to come up with an anime version.
"I think it was a wise decision that the animated film came in late, otherwise, Godzilla might have come off as childish," said Yoshizawa.
"Since Godzila is such an iconic character in our culture, we wanted to make sure the brand is protected. We waited years for modern CGI to perfect itself so that by the time we make the animated film, we've already built a strong global fan-base around Godzilla and would be easier to do justice to it through an animated version," he added.
In the 2014 live action film version of Godzilla, he was depicted as the "King of Kaijus" and even helped mankind defeat other ancient creatures who have risen from their dormant sleep, but in the animated film, Godzilla was the main antagonist. So which side is he on—is he good or bad?
According to Yoshizawa, Godzilla has no concept of good or evil: "One important factor about Godzilla is that there is a blur line between good and evil. We want the audience to step back and look at the bigger picture; we want people to look beyond the exterior and see if there's another meaning to the story," said Yoshizawa.
'The Curse of La Llorona'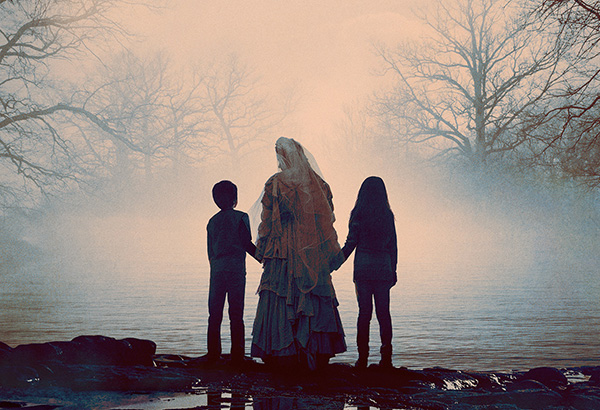 Scene from 'The Curse of La Llorona'
La Llorona. The Weeping Woman. A horrifying apparition, caught between Heaven and Hell, trapped in a terrible fate sealed by her own hand. The mere mention of her name has struck terror around the world for generations.

In life, she drowned her children in a jealous rage, throwing herself in the churning river after them as she wept in pain.
Now her tears are eternal. They are lethal, and those who hear her death call in the night are doomed. La Llorona creeps in the shadows and preys on the children, desperate to replace her own. As the centuries have passed, her desire has grown more voracious…and her methods more terrifying.

In 1970s Los Angeles, La Llorona is stalking the night—and the children.

Ignoring the eerie warning of a troubled mother suspected of child endangerment, a social worker and her own small kids are soon drawn into a frightening supernatural realm. Their only hope to survive La Llorona's deadly wrath may be a disillusioned priest and the mysticism he practices to keep evil at bay, on the fringes where fear and faith collide.

Beware of her chilling wail…she will stop at nothing to lure you into the gloom.

Because there is no peace for her anguish. There is no mercy for her soul.

And there is no escape from the curse of La Llorona.

On April 19, 2019, this timeless Mexican legend comes to terrifying life in New Line Cinema's "The Curse of La Llorona."

The film is produced by Emile Gladstone, Gary Dauberman ("IT" and "Annabelle" franchises) and James Wan ("The Conjuring" universe). Michael Chaves, who won Shriekfest's Best Super Short Film in 2016 for "The Maiden," makes his feature directorial debut.

The film stars Linda Cardellini (Netflix's "Bloodline," "Avengers: Age of Ultron,"); Raymond Cruz (TV's "Major Crimes"); Patricia Velasquez (TV's "The L Word," "The Mummy" films); and Marisol Ramirez (TV's "NCIS: Los Angeles"). The cast also includes Sean Patrick Thomas (the "Barbershop" films, "Halloween: Resurrection"), Jaynee-Lynne Kinchen ("Selfless") and newcomer Roman Christou.

Chaves directs from a screenplay by Mikki Daughtry & Tobias Iaconis. The behind-the-scenes team includes director of photography Michael Burgess, production designer Melanie Jones, editor Peter Gvozdas and costume designer Megan Spatz. The music is by Joseph Bishara (the "Annabelle" and "Conjuring" films).
New Line Cinema presents An Atomic Monster/Emile Gladstone Production, "The Curse of La Llorona."
The film is distributed in the Philippines by Warner Bros. Pictures, a Warner Media Company. — Reports from Jan Milo Severo